After a very varied career in the wine trade, Brazilian Luiz Andre Batistello now runs a wine tourism business based in Paris. He shares his career path and his future aspirations with us.
You started your career as a lawyer - how did you end up in the wine industry?
Both my grandfathers had vineyards and from my teenage years I loved wine - so I don't know how I ended up studying law! After qualifying, I worked as a lawyer in Brazil for three years, but in 2007 I decided to follow my true passion and went to Italy to learn more about wine. I never looked back!
Your job roles in the wine industry have included sommelier, brand ambassador and wine educator – was it a natural progression from one role to another?
Working as a sommelier in restaurants and hotels is the best way to get experience, interact with customers and learn about wine service and food pairings. Then, as a brand ambassador you develop a stronger commercial attitude and can access the business side of the industry. Both of these roles helped me to become a good wine educator, as I am able to share insights into all areas of the wine Industry in a clear and easy manner. Dedication, commitment and constant study are the key for a good wine educator.
The WSET Diploma gave me a whole new level of understanding of the wine trade and, without doubt, was crucial to my future career development.
How have WSET qualifications helped you on this career path?
After finishing the WSET Level 3 Award in Wines & Spirits in 2011, I started working for a large wine importer in South America. This job opportunity only came about because my WSET qualification was highly regarded and opened doors for me. At that time there were fewer than five WSET Diploma graduates in Brazil, so I decided to carry on with my WSET studies. The WSET Diploma gave me a whole new level of understanding of the wine trade and, without doubt, was crucial to my future career development.
For the last four years you have been running a wine tourism business based in Paris. Can you tell us why you decided to focus on this area of the wine trade?
For me, wine tourism is an extension of wine education. You are sharing knowledge as well as culture, gastronomy, history and sightseeing. You also have the added element of personal interaction, meeting wine producers and visiting vineyards. Wine tourism is a sector that has developed enormously in France in the last few years and demands qualified professionals who can deliver exclusive experiences. I passed the very challenging Vinitaly International Academy Ambassador programme (VIA) in April 2019 and became only the second VIA Italian Ambassador in France. I am enormously proud of this achievement and now have wine tourism projects for Italy coming up too.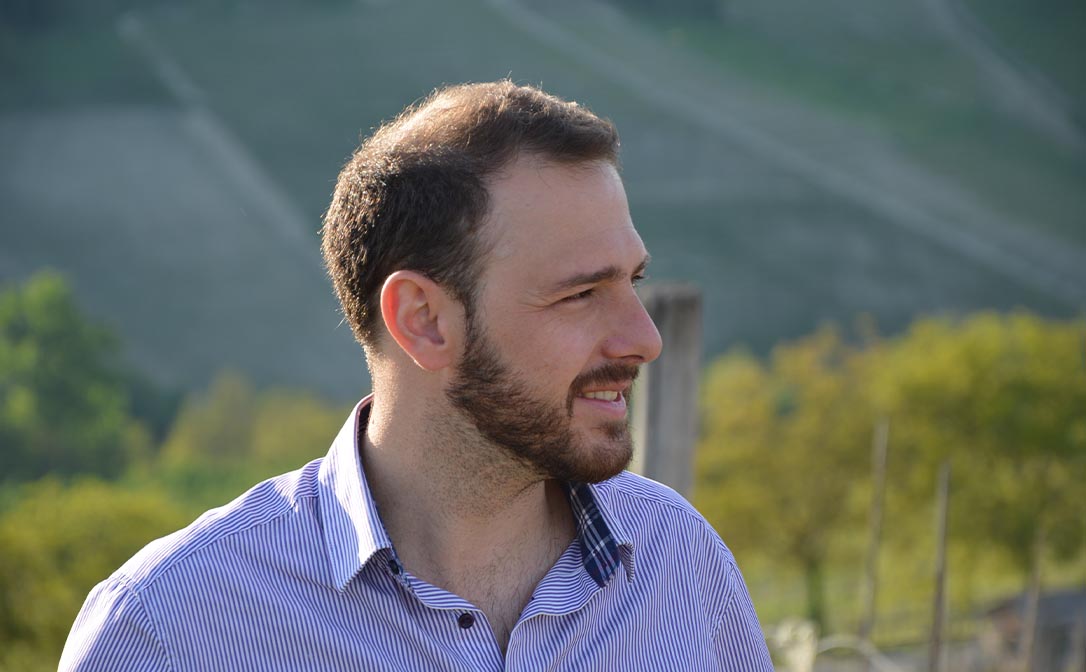 Speaking five languages has enabled you to work with and for wine lovers all over the world. Have you noticed any major differences globally in attitudes to wine and wine education?
I am very fortunate to have lived in five countries - Brazil, Italy, Spain, England and France – which has given me the chance to learn about their culture, gastronomy and wine. A good wine professional can translate a country´s culture and history into the context of its wine. Knowing the language not only helps you to immerse yourself in the local culture, but also to understand the meaning of vineyard names, local expressions, labelling etc.
What do you see as your next career challenge?
I have two major challenges for 2019. The first is starting to study for my Master of Wine qualification – the biggest challenge for sure!
Secondly, I am working on creating a wine hotel combined with wine tourism experiences in Champagne – in the historic Dom Pérignon village of Hautvillers. The hotel will offer 'Art de Vivre' experiences for enthusiastic wine consumers in the heart of the Champagne region, as well as hosting blind tastings for WSET Diploma and MW students.