Fresh from the 2019 London Wine Fair, Hannah tells us how it went and what it's like working with WSET. She also gives us a taste of her plans for LWF's 40th anniversary next year.
2019 was your second London Wine Fair. How did it go?
I was naturally somewhat anxious to find out how our new ticketing strategy would affect footfall (this was the first year we charged some attendees). Market research indicated that our exhibitors were fully supportive of this new strategy and our visitor numbers from the previous year were healthy enough to withstand a decrease, especially if the quality of visitor was discernibly improved. We also invested heavily in extra marketing to support our strategy through our 'feet on the street' on-trade campaign, telemarketing and extra independent merchant bursaries. Happily, the result was a very upbeat, buzzy show with 13,260 attendees (compared to 14,250 in 2018 and 12,179 in 2017) and fantastic feedback from exhibitors about their experience. I loved every minute onsite!
What are the trends that you have seen emerging from this year's fair?
When I was proofing the catalogues, it was very noticeable that a huge increase in the number of organic and biodynamic wines were being shown, compared to last year. We have a very powerful tool in Bottlebooks and can track the most common visitor searches. Last year it was all about location – essentially searches on regions and countries. This year there was a marked increase in searches for vegan wines and low and no alcohol wines. In terms of top countries searched for, the UK moved up into 6th place, above Spain for the first time!
How important is it having WSET as the fair's Education Partner?
I am really proud and happy that London Wine Fair (LWF) is involved with WSET - it's a fantastic symbiotic relationship. WSET does an amazing job which is reflected in their huge global growth. We recognise the positive impact that wine and spirits education has on the industry and, ultimately, on the consumer - so we are fully committed to working with WSET indefinitely. Education is cited by many attendees as a key reason to visit LWF. Teaming up with WSET helps provide quality content for these attendees.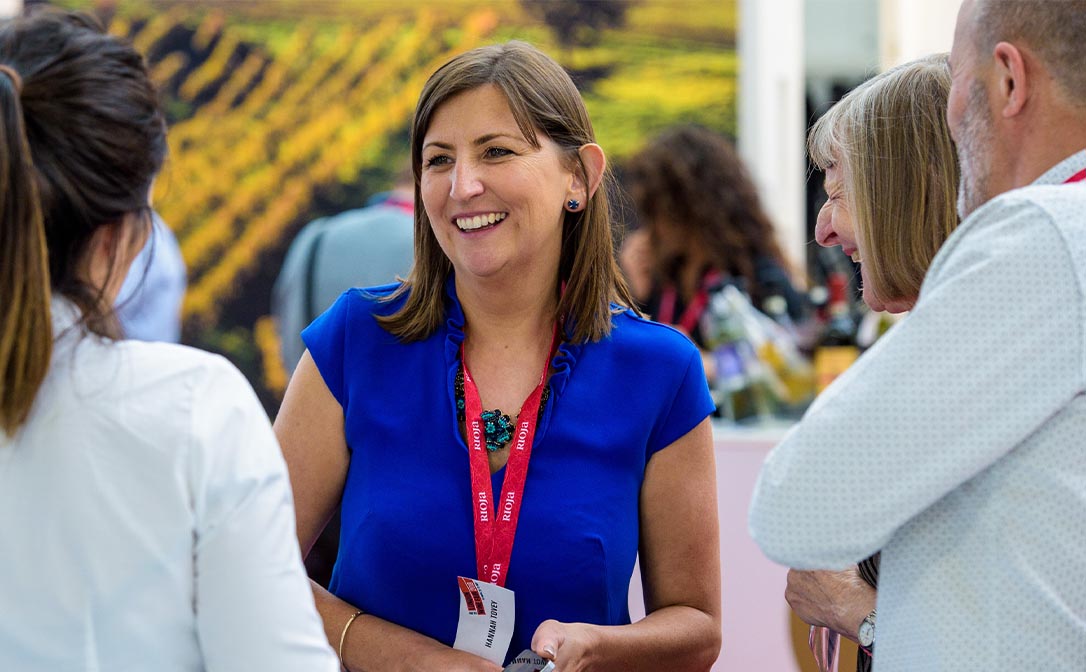 You've worked in the UK wine trade for a long time. Have you noticed any changes in the trade's attitude to wine education during this time?
Some things have been a constant for the twenty or so years I've been in the trade – for instance, the basic structure of the qualifications, although the names might have changed slightly. It's all become much more accessible now with so many courses available online. Also, there's a greater diversity of courses in addition to the main qualifications - the Sake course looks really interesting. I think a greater number of companies now acknowledge that it's valuable to invest in educating their staff in wine and spirits and are doing so as a matter of course. There are some great stats out there on the returns you can expect if you invest in education.
Next year is London Wine Fair's 40th anniversary. How are you going to mark this milestone?
We don't want to give too much away yet, but we plan to create a really celebratory vibe and involve as many people as possible. We are launching a new awards programme which will add to the huge amount of noise we'll be making. Stage one of reinvigorating LWF was always going to be a three-year project for me, so it's fitting that we have such a significant anniversary next year.
What bottle did you crack open to celebrate the end of this year's fair?
The guys from the Nyetimber bus kindly popped up to the office with a magnum of Classic Cuvee for the organiser team. That was a great moment!