What comes to mind when you hear the word Sherry? What about Asti?
Most Brits associate these drinks with a few big brands which had their heyday back in the 1970s. The words 'sweet' and perhaps 'cheap' may also spring to mind. For the younger generations, our only image or memory of these drinks may be of bleary-eyed parents at Christmas, or the back of your auntie's dusty drinks cupboard.
Since the march of the supermarkets began, British taste buds have been exposed to a whole range of new wines from new grapes and new regions across the world, and the fashion has moved away from sweetness. The luxury of choice caused many of our past sweeter favourites to be forgotten under a sea of 'new world' drier styles. 
But we do love a good swig of nostalgia and, in recent years, a few 'retro' wine styles have begun to creep back in our gastronomy – so let's visit, or re-visit, some golden oldies.
What are the main types of Sherry?


In all fairness, the fortified wine has been making a comeback for a little while now, mainly within a small but growing number of very cool tapas bars and Spanish restaurants in major cities. In the eyes of most, though, it remains a sickly sweet drink, pulled from the back of the cupboard and sipped from an unfathomably tiny glass during the festive period.
The image above is based on a style bearing very little relation to what you'll find in Spanish restaurants today. In the 70's, 'cream' and 'pale cream' sherries were incredibly popular. Cream sherries are made by adding a 'sweetening agent' - sometimes a sweeter sherry, sometimes grape juice. They were produced in huge volumes and, despite not necessarily being a top-quality representation of what it has to offer, were very lucrative for winemakers.
Unfortunately for this industry, sales of cream sherries have been dropping steadily for decades and it doesn't look likely that they will ever regain the same favour they once had. Producers and marketers are instead focusing on exporting more of their high-quality wines across a range of different styles which pair perfectly with Spanish food.
Any wine that encourages food and wine pairing is fine by me, and these wines are quite honestly among my favourite things to drink, the broad choice of styles means that you're unlikely to ever get bored.
There are dry, savoury styles the colour of white wine called Fino or Manzanilla which make beautiful aperitifs with almonds and olives. There are nutty, refreshing and powerful Olorosos and Amontillados packed full with enough flavour to stand up to rich umami-heavy Spanish meats and cheeses. There are lusciously sweet Pedro Ximinez wines (aka 'PX') that can even serve as a great ice-cream sauce if you don't fancy drinking them.
Next time you're in a good tapas bar, just ask if they have any dry sherry. It may take you a few tries to find your favourite style but you'll enjoy the process.
Asti DOCG
Or, to be more general, sweet sparkling Moscato.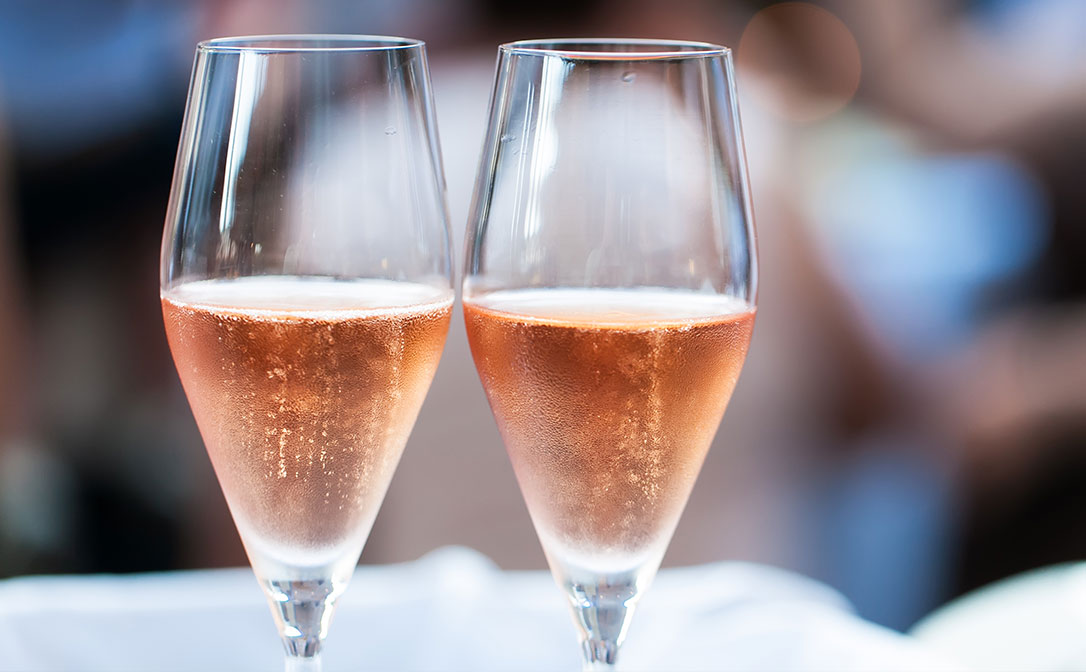 Chilled pink Moscato
In the '70s we drank gallons of frothy Moscato from the Asti region of Piedmont in Italy before we shifted over to drier styles of bubbles. Recently, producers all over the world and specifically in the US have been reviving the image of the Moscato grape with great success. It has even become the favoured sparkler of a few high profile hip-hop personalities. The urban music scene may not be the first place I would naturally look for guidance on matters of the palate, but this time I'm pleased to say that they have nailed it.
Moscato itself is known for being one of the only grape varieties that actually smells distinctly of grapes. It's a deliciously fruity wine which often reminds the drinker of fresh pears and peaches.
Sparkling Moscato is often sweet, but serving it well-chilled can make it incredibly refreshing. As it's also quite low in alcohol, usually akin in abv to a strong cider, you can indulge a bit further without incurring a headache. It doesn't offer the complexity of Champagne, but quite frankly that doesn't bother me – it's a sweet, fruity and easy-to-drink wine, perfect for a summer aperitif.
The style is yet to really take off again in the UK, but well-made big brand offerings can be found on most supermarket shelves and are worth giving a go. Next time you're sitting outside on a sunny day, pop a chilled bottle of Asti or Sparkling Moscato you'll see what I mean.
To learn more about these wines or to further your wine education, WSET courses offer a step-by-step approach to building up your wine and spirits knowledge and our knowledge centre is full of useful tips on wine styles and grape varieties. 
First published 1 April 2015