Chelsie Petras (ChelLovesWine) is an NYC based wine lover and blogger. Her goal is to make wine less intimidating. Here Chelsie gives us an insight into the world of wine communications and explains her role as one of WSET's US ambassadors for Wine Education Week.
What's it like being a wine communicator in New York?
There is no better place than NYC to talk about wine. I love being in the wine community here as a blogger. Every time I get to attend an event, meet a winemaker or meet a fellow wine lover, I fall even more in love with wine!
What sparked your love affair with wine?
I have always enjoyed wine but, once I arrived in NYC six years ago, my love for wine really blossomed. The beauty of NYC is that you can get any wine you want here, so it really allowed me to taste and try so many new wines. Every time I try a new wine or a new wine bar in the city, I learn something new and that keeps my love for wine fresh and exciting!
How did you first find out about WSET?
I first found out about WSET on Instagram! A lot of people in the wine industry that I admire had some level of education through the WSET. I immediately started looking into taking these certifications as well, because it was really important for me to find a way to learn more about wine and also show my readers and followers that I knew about wine outside of base knowledge.
What has your WSET experience been like to date?
I've loved my experience with the WSET so far. I took the Level 2 Award in Wines & Spirits in February of 2018 and started my Level 3 Award in Wine & Spirits in early 2019. The process from start to finish has really made it easy for me to increase my knowledge but also challenged me in ways that I didn't expect. Being a full-time employee and studying for an exam is definitely demanding!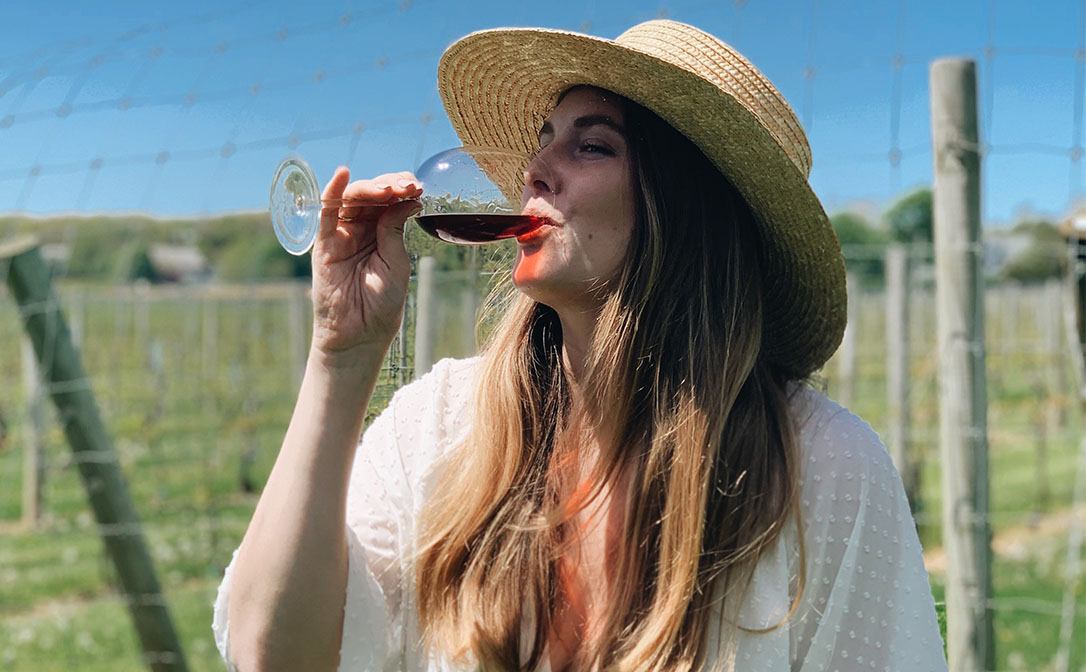 You are an ambassador for WSET's Wine Education Week – what's your view on this campaign?
I think this campaign is so important in the wine industry. Wine education is how I have got to where I am today. So many people are scared of wine because they don't understand it and that's where education comes into play. The thing I love most about wine is that there is always something new to learn. That's why wine education is key in this industry. Knowing about wine from start to finish gives you a greater understanding and appreciation for the wine as a whole. Having an organisation like the WSET that allows you to learn in a positive environment is crucial.
Any tips for those who aspire to follow in your footsteps?
In terms of learning about wine, I say taste, taste, taste and take your WSET qualifications! The more you taste wine the more you can learn about different varieties, regions and styles of winemaking. If you're looking to do more in the wine communications field, I say start with some form of social platform - whether it's Instagram, Twitter, or your own blog - and just start writing. I started with just a personal blog which has grown into an Instagram page and I now have partnerships with great brands.
Help us celebrate the joy of wine learning, take part in our global Wine Education Week. With over 500 events in 47 countries, there is something for everyone. Check out what's going on near you on the Wine Education Week official website.