On Easter weekend, most of us are well versed in what food to serve and when. From fish on Good Friday to roast lamb on Easter Sunday with an abundance of chocolate in between, simple traditions are followed every year.

When it comes to pairing these foods with wine, however, not everyone knows where to start. Don't worry too much about pairing specific dishes to specific wines – our taste buds differ too widely from person to person to make the perfect match every time. Just keep it simple. No matter what your personal preferences are, it comes down to how the predominant tastes in your food (especially sweetness, acid, fat and salt) change the taste of the wine.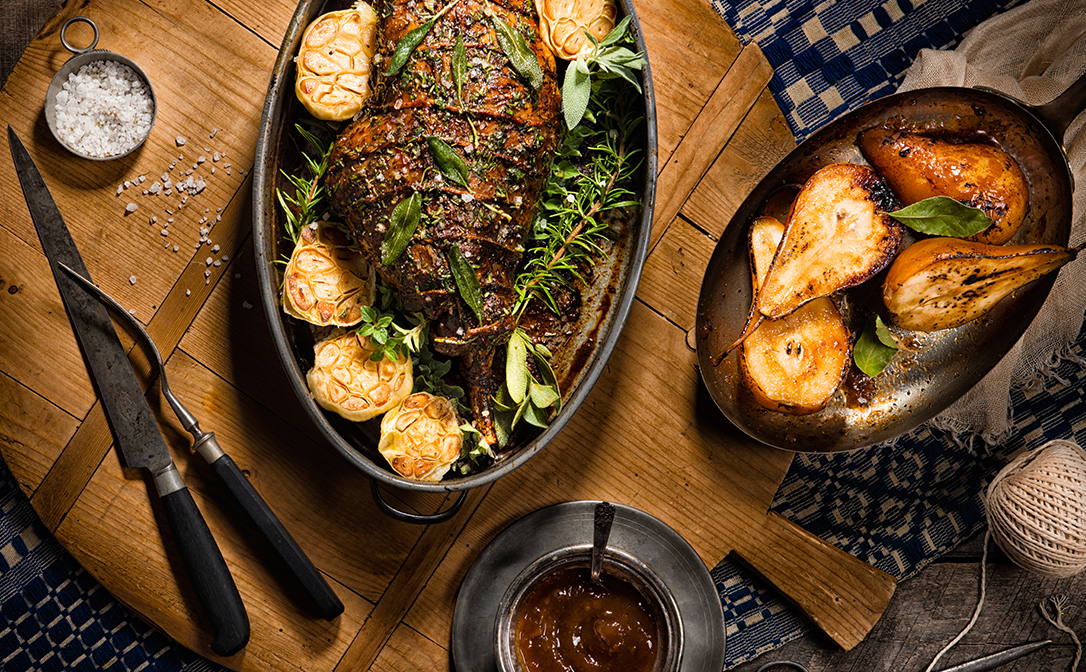 The Main Meal
Whether there's a succulent leg of lamb on your table on Easter Sunday or a meat-free option, roast dinners tend to be pretty high in salt. Salty food can be a great friend to wine, making it taste richer, less acidic, and softening mouth-drying tannins. This means that you can indulge in a big, bold red wine alongside your roast. Wines with Cabernet Sauvignon dominating the blend of grape varieties, like those from the Médoc in Bordeaux, work well. Warmer climate equivalents such as South African or Australian Cabernet Sauvignons work well too, especially if you prefer riper fruit flavours.
Be sure not to forget your sauces when matching a wine – these are often the most powerful flavours on the plate and can be quite acidic. Acidity in food works a bit like salt, it makes a wine seem fruitier and can soften a sharp seeming red or white.
Fish Dishes
If you're having fish on Good Friday, try to match its intensity of flavour with your wine. Smoked salmon has a strong taste and matches well with flavoursome aromatic whites like Sauvignon Blanc from Marlborough or Chile. Wines from cooler regions such as Chablis work well with white fish such as grilled sea bass with a drizzle of lemon. The high level of mouth-watering acidity in these styles cuts through the smoky, oily fish and gives the dish a refreshing lift.
Sweet Foods
With the mountain of sweet treats that are devoured over Easter, I'd recommend trying to match your chosen tipple to the food's sweetness. Sweet food can make a dry wine taste less fruity and flavoursome and bring out bitter notes. You can easily remove the personality from your delicious drink by overwhelming it with sweetness. If you fancy a glass of fizz with your hot cross buns, try something with a bit of sweetness and a hint of honey like a sparkling demi-sec ('half-dry') from Vouvray to complement the sweet spiciness of the buns, or a lighter styled Italian Moscato d'Asti. If you'd prefer a still white, why not try an off-dry Gewürztraminer or Muscat from Alsace?
Chocolate
Now onto the tricky subject of chocolate and wine pairing. We would all love for two of our favourite treats to make the perfect match, but sadly that is rarely the case. Every palate is different, but in general, there are very few wines that pair well with chocolate. As chocolate melts, it coats your mouth in sugar which can mask the fruity flavours of your chosen wine, leaving it tasting bitter and hollow. If you are determined to pair wine with chocolate, you could try choosing chocolates with a high cocoa content and match them with sweet fortified wines such as a Ruby or Tawny Port or even a Recioto from Veneto, Italy.
Whatever you choose to eat and drink this Easter weekend we hope these tips help make it even more enjoyable!
If you're interested in learning more about food and wine pairing or enhancing your wine knowledge why not consider studying one of our wine programmes? Both our Level 1 Award in Wines and our Level 2 Award in Wines cover food and wine pairing skills and techniques and are suited for both professionals and enthusiasts.
WSET qualifications are also available online find out more here, or visit our Where to Study page to find the right course provider for you.
First published 15 March 2016