Hannah Lanfear was selected as one of WSET and IWSC Future 50 winners for her contribution to spirits education (you can see the full list of Future 50 winners

 

here). We spoke to Hannah last year when she won Imbibe Educator of the Year 2019, she told us about "falling" into the cocktail industry and explained her unwavering belief in the value of spirits education.
What impact has winning Imbibe's Educator of the Year 2019 award had on you?
It really was an incredible privilege to have my work acknowledged in this way. I feel very humbled by it. Plus, I was chuffed because I got a case of beer from the sponsors which was a real treat! I founded my company The Mixing Class in June 2017 with a single-minded view to fix the problems that I saw with the hiring and education practices of the cocktail industry. The WSET courses that I teach are at the heart of what I do. We're at a real pinch point in the industry. Hiring is very difficult, as people move around quickly and there are so many venues that it makes it very hard to recruit a good team. I truly believe that retaining good staff begins with a strong training programme. If you show a commitment to growing your team, the return is longer service and staff that are interested and enthusiastic about hospitality.
You have an "unwavering belief" in the importance of education – what do you think has driven this?
My own journey with hospitality began by accident and out of necessity really. I left home quite young and fell into a job at a Davy's wine bar at only 19 or 20, as the only work experience I had to offer was a two-year spell working in pubs in Cornwall.
Twenty years later, I can honestly say that I've been fortunate to have a wonderful career which has taken me across the world. I put this down to the reading and learning I did around cocktails and spirits as a young bartender. I truly believe there's a world of possibility out there for young people outside of the traditional university route, and I am eager to share that experience with others.
WSET is an excellent tool in pursuing this path. Its qualifications speak volumes on a CV in an industry that has very little in the way of formal training. I believe that the industry desperately needs to create more inclusive and welcoming spaces for people of all races, genders and sexuality. The first step is more diverse hiring, but better representation behind the bar means nothing if you don't support staff in their long-term journey. Once more the answer is education. The answer is always education!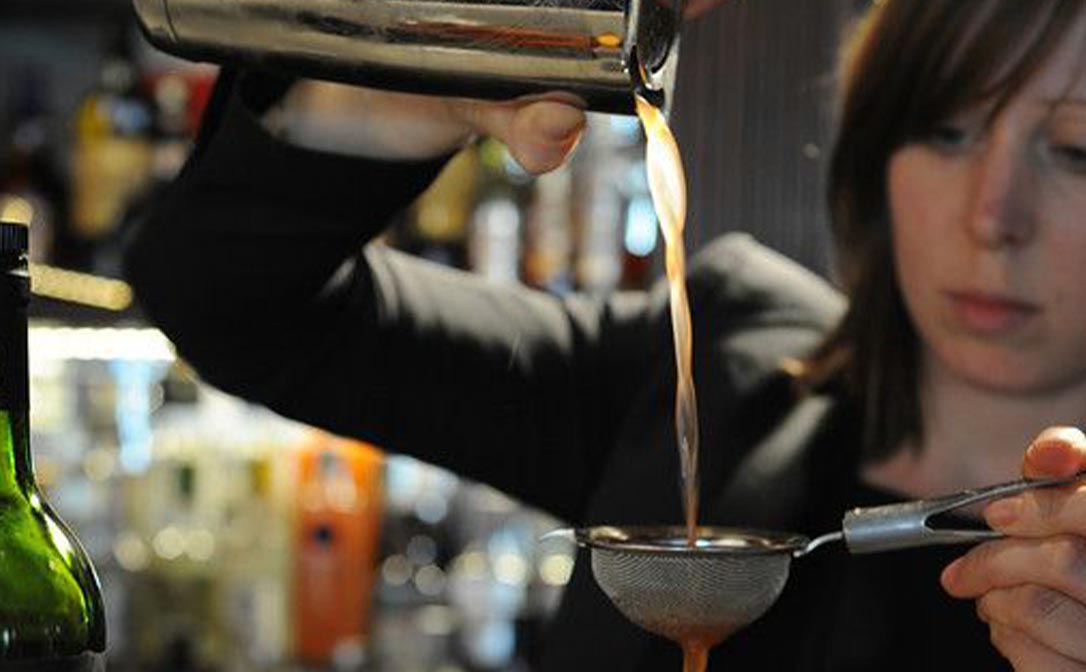 How do you think WSET's new Level 3 Award in Spirits will be received in the trade? Is there a real thirst for accreditation amongst spirits professionals?
I am just incredibly excited about the release of the Level 3 Award in Spirits, as I think it will raise the bar for the expected level of knowledge amongst spirits industry professionals. This qualification is much anticipated, since accreditation and qualifications for our particular vocation are scarce. While I've done other (also fantastic) qualifications such as Bar 5 Day and IBD GCD, I think the Level 3 Award in Spirits is unique in the way it focuses on spirits production in particular and does so in a way that ensures students are learning to their fullest capability.
Why have spirits become such a hot sector over the past few years? What is the next big trend in spirits going to be?
I think over the last fifty years we have been recovering from the post-World War effect of our consumables being dumbed down, commercialised and mass-produced. This is mirrored in food as well as in the drinks sector. Consumers are increasingly looking for provenance in sectors such as convenience food, frozen food and mass-produced beer. There's a movement towards new tastes and flavours and a burgeoning craft movement, as people are starting to look beyond the rat race and towards the artistry of manual, yet creative, jobs like spirits production. Consumers are increasingly defining themselves through their brand choices. Knowing about the wines, spirits, cocktails and food they consume is important to them and gives them cultural capital. At a time when it's becoming harder to purchase a house or a car, the enjoyment of spirits is an affordable luxury.
Regarding the next big trend, I think white spirits are never going away due to their universal drinking appeal. We've seen gin make a strong return since the demise of family distilleries after the First World War. I believe there's speculation that the category has reached saturation point but we're only really returning to a long national obsession with this spirit. There were a good fifty distilleries in London in the early 1900s and today we're not anywhere near that many - so there's plenty more room! I believe it's a spirit that's part of our heritage. A gin and tonic in hot weather is the perfect refreshment, so I doubt it will ever go away!
What words of advice would you give to a young person who is interested in a career in bartending?
Always have a smile on your lips. Be positive, work double hard, learn to be excruciatingly fastidious; but also have fun and learn as much as you can, and you'll never be bored.
You're a spirits specialist but do you still enjoy a glass of wine? What's your favourite?
I do! I love dry Riesling, particularly with a few years on it and some petrol on the nose. I love white burgundy and exploring grower Champagne. One of my favourite friends and US cocktail industry champ Kellie Thorn always introduces me to interesting stuff like Arbois, or Assyrtiko. She has very cool taste in wine. Ultimately, I don't pay too much heed to wine as I'm busy trying to conquer all the spirits knowledge I can. I normally just cycle through my faves with the Wine Society – you can't go too far wrong with those, since you can't drink white burgundy every day.
If you are interested in building your spirits knowledge, find out more about our range of qualifications here. Don't forget, at levels 1 and 2 spirits courses are available both in a classroom or online.
First published 19 June 2019