This year at our 2020 Awards Ceremony in January, three of our Approved Programme Providers (APPs) were singled out as being exceptional in their field and were all awarded the WSET Educator of the Year trophy – Milan-based AccademiaVino, Napa Valley Wine Academy and Taiwan Wine Academy.
Here we look at our three winners' secrets to success, asking them about their students, their approach to education and their vision for the future.
AccademiaVino
Flavio Grassi, Director
AccademiaVino's achievements are built on a classroom approach that combines highly effective teaching with a friendly, engaging atmosphere. We try to give our students a solid understanding of the subject in a precise but light-hearted, demystifying way. As well as a learning experience, we want our courses to be enjoyable.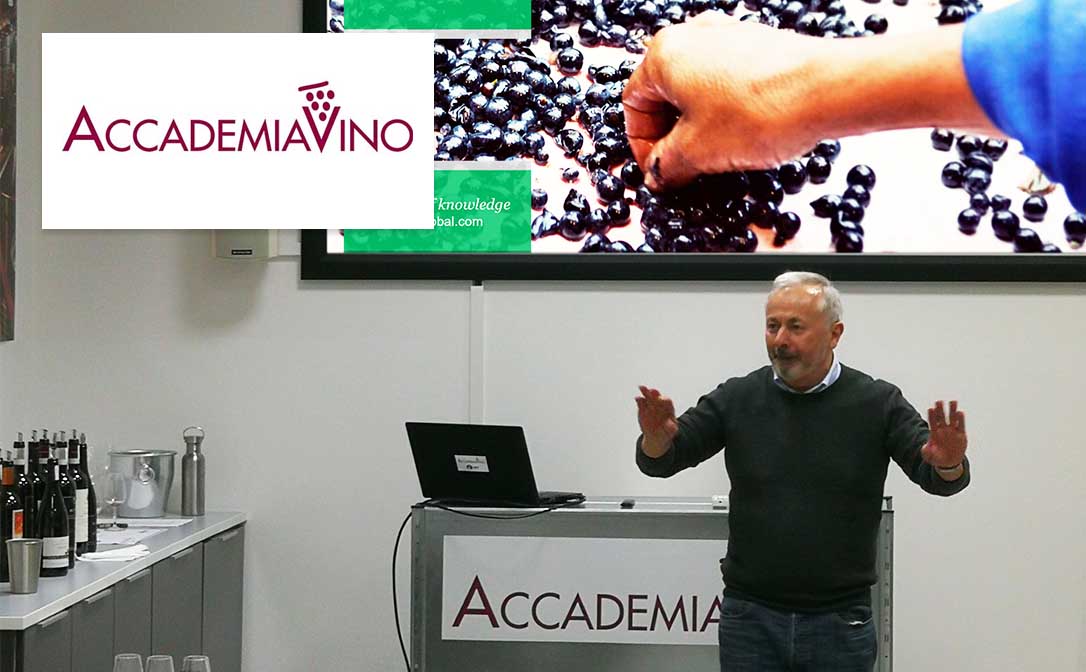 Flavio Grassi teaching WSET's Level 3 Award in Wines to AccademiaVino students
Our customer profile varies by course level. For Level 1 Award in Wines (which we offer only in English) the majority are non-Italian consumers. For Level 2 courses in Italian, we see mostly Italian consumers across a broad age range (25 to 70). Level 2 courses in English attract more under-30s working in the trade – they want a qualification that helps them secure a job in an international company. At Level 3, it's mainly students from the trade, with many students travelling to Italy from other countries, but also a sizeable proportion of non-trade contemplating a career change.
Wine enthusiasts and professionals are beginning to move away from the totally Italian-wine focus of the past with a growing curiosity about what other wine-producing countries are doing. People are also interested in learning about sustainable, organic and natural wines. Spirits education is currently showing strong potential, riding on the wave of interest for specific categories like gin. Sake is at a very early stage of development for us but there is a lot of buzz among young consumers, and it is showing interesting prospects for development.
Napa Valley Wine Academy (NVWA)
Christian Oggenfuss, Chief Educational Officer
Every decision we make at Napa Valley Wine Academy is centred around enhancing student learning experiences and best teaching practices. We consider ourselves to be on a journey with each student. We are there to help them reach their goals through best in class drinks education. We have created a strong community of top educators and internal programmes to garner excellence at every turn. We are passionate about our work and committed to delivering an amazing experience for our students.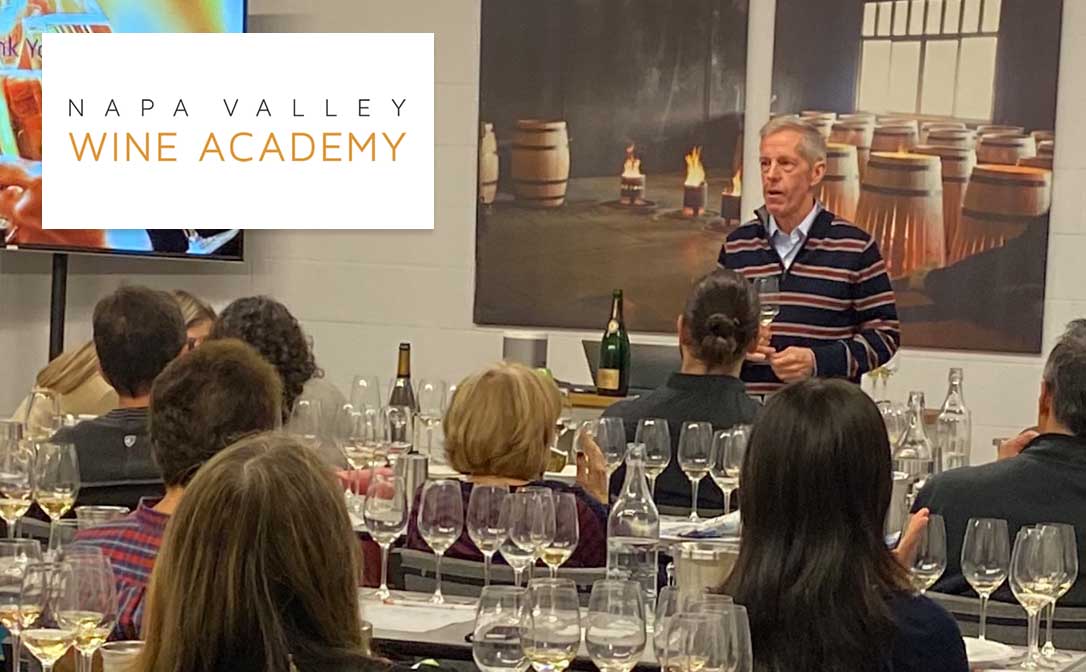 Peter Marks MW delivering a masterclass at Napa Valley Wine Academy
I am not sure we have a 'typical' student profile, but we have noted some new trends in the type of students who enrol for our WSET courses. We are seeing an increasing number of female students, both wine industry professionals and enthusiasts, across a wide age range. We are also witnessing an increase in wine professionals taking our courses. They are motivated by a desire, not only to gain knowledge through a well-designed curriculum, but also to gain a recognised global certification that gives them the confidence to progress in their career or to enhance their enjoyment of wine, sake, or spirits.
The continuing growth in wine consumption across the US will continue to drive the demand and interest in wine education. We also see the market for wine education growing as a result of the increasing importance of wine qualifications in beginning or advancing a career in the wine business. Interest in spirits education is also gaining momentum, driven primarily by corporate clientele and professionals working in the spirits sector.
Taiwan Wine Academy (TWA)
Tom Curry, Director of International Programs
At TWA we rely heavily on social media to promote our courses, and so our new students tend to be younger (22- 35), and most are consumers. We have already taught the majority of people in the wine trade, but about 30% of our recruits are newcomers to the trade. We find that mixing consumers with trade people works very well as friendships form and last. WSET courses appeal to ambitious people who see that acquiring wine knowledge can advance their career and social status.

Taiwan Wine Academy's educators (taking part in WSET's Wine Education Week 2019)
We see a clear trend away from teacher-centred classes - people want to have fun while they learn. Through fun, we foster meaningful interaction and active learning. In the market here in Taiwan, we see sparkling wine - especially Champagne - gaining share, and in turn we see strong growth in all our courses dedicated to sparkling wine. Taiwan recently slashed duties on sake by 50%, instantly stimulating a surge in sales and consumption of sake and pumping new life into sake education.
Our shared mission with WSET is to promote a precise language of wine, to encourage our students to learn and explore, and to share their discoveries with new friends in wine. People who learn together often stay together, and we believe strongly in the community we are building. We see ourselves as facilitators of myriad new relationships - classmates become friends, classmates do business together, classmates even get married!
Click here to find out more about our winning Educators of the Year, as well as all of the nominees. If you would like to embark on your own WSET journey, visit our "Where to study" page to find a course provider near you.