It is not a widely known fact that Sherry is the best food-pairing wine ever! I am not writing this just because I love it - it has actually been scientifically proven.
In the UK we have a lot of sweet Sherries on the market. As a result, we often think of Sherry as a sweet wine, or even a dessert wine. Outside the UK, and particularly in Spain, most of the Sherry consumed is dry. It is these dry styles that can really make a meal special.
Sherry is made in a fascinating and complex way that allows it to age for a long time before it is released (once released, it is ready to drink - so don't keep it for long). Different styles of Sherry are aged in a variety of ways. As a result, you can enjoy a different sherry with each course. Incredibly, these ageing processes create wines with over 300 identified volatile compounds that complement a huge range of foods.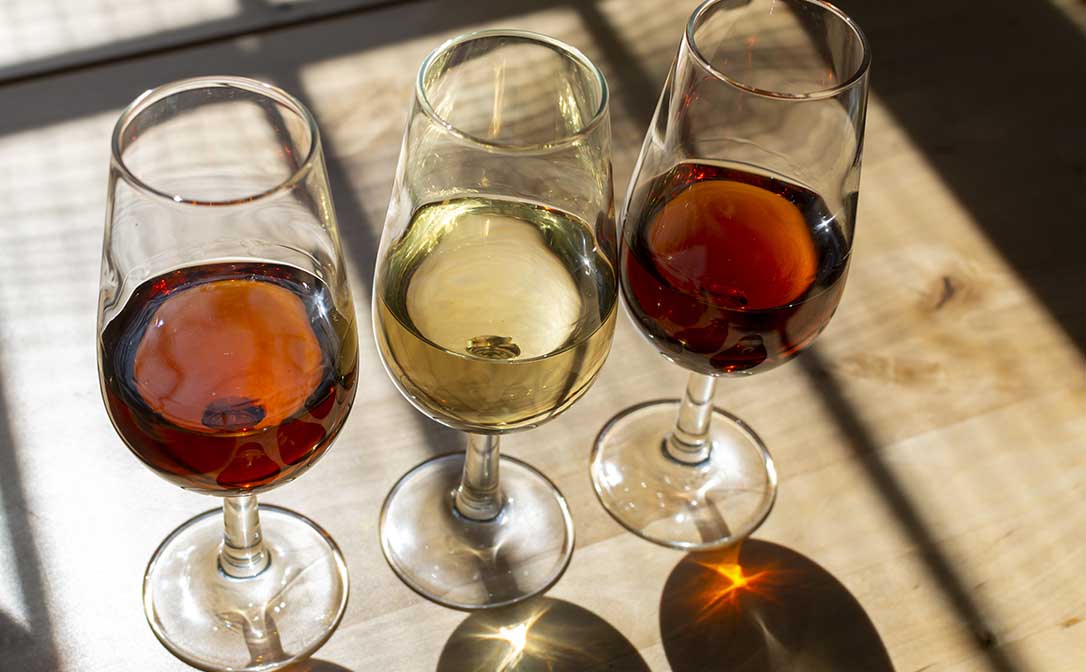 Why do dry styles of Sherry go so well with food?
You could start your meal with a dry Fino Sherry which has been aged under flor (a type of yeast). This gives the wine an umami (extremely savoury) taste, so this style of wine works particularly well with foods like sushi or mushroom-based dishes. As it's also tangy, it goes well with olives and cured hams.
Amontillado Sherry is also dry. This style of Sherry has some of the same flavours as Fino but is aged with exposure to lots of oxygen. As this gives it nutty and caramel flavours, it pairs fabulously with dishes based on teriyaki or hoisin sauce.
Another dry style is Oloroso Sherry. This has only been aged oxidatively, so it develops compounds such as soloton which give roasted, aromatic and maple syrup flavours. It therefore pairs excellently with smoked or glazed foods, such as hams or even mild curries.
What about sweet styles of Sherry?
There is also a vast array of sweet styles of Sherry. Pedro Ximenez (aka PX) is a lusciously sweet Sherry, so much so that it is used as an ingredient - poured directly onto vanilla ice-cream.
Although some blended sweet Sherries (dry Sherries that are sweetened, often with PX) work fantastically with sweet desserts, the complexity and nuttiness of these wines can make unparalleled pairings with older matured cheeses like aged Comte and Gouda.
Whether In the tapas bars and restaurants of Jerez or the 3 Michelin-starred restaurant El Cellar de Can Roca in Catalunya, these sublime parings are no secret. It is now time for the rest of the world to catch up and take advantage of the great qualities Sherry offers - and how richly it can enhance our dining experiences.
Prepared by Lauren Denyer DipWSET, Educator & Diploma Course Coordinator, WSET School London
If you're ready to sign up for a course to keep learning about the different styles of wine, head to our Where to Study page to find the right course provider for you.