Working with our course provider in South Africa - the International Wine Education Centre - WSET, along with the International Wine Challenge, has funded 50
Pinotage Youth Development Academy (PYDA)

students to take a Level 2 Award in Wines as part of a development programme. We asked Siphokazi Kwakweni, Programme Manager for PYDA, to tell us more.
Tell us about PYDA
Based in Stellenbosch, the Pinotage Youth Development Academy was founded in 2012 with the goal of developing talented 18 to 25-year-olds with historically disadvantaged backgrounds. We upskill our students to make them ready for careers in the wine sector and related industries.
Our mission is to launch new talent which will ultimately make a difference to the future South African wine industry. Our programmes are holistic and designed to achieve sustainable change. We have traditionally been focused on the wine industry - as it is the main employer in the region- although there are also programmes focused on tourism and the fruit sector. However, as a result of the impact of COVID 19 on the wine industry, we are now broadening our approach to look at opportunities in other related industries.
What does the programme involve?
Our curriculum is designed to meet industry-specific needs and is constantly reviewed to ensure this. Our innovative programmes are one year long and combine personal development skills with industry-specific vocational training and practical work experience.
Personal development is the key differentiator of our course and represents about 40% of the programme. It includes everything that our students need to get them ready for the world of work, including emotional intelligence and presentation skills. We believe that holistic personal development results from this focus and delivers responsible young professionals who can advance their careers quickly.
There are three personal development camps that take place over the course of the programme. A wilderness camp at the beginning lays the foundations for the course, getting students to think about 'who am I?', 'what am I doing?' and 'what do I want to achieve?'There is also a trauma release camp which helps students to address some of the issues that may be holding them back. Finally, a diversity camp teaches the students how to relate to and work with other cultures.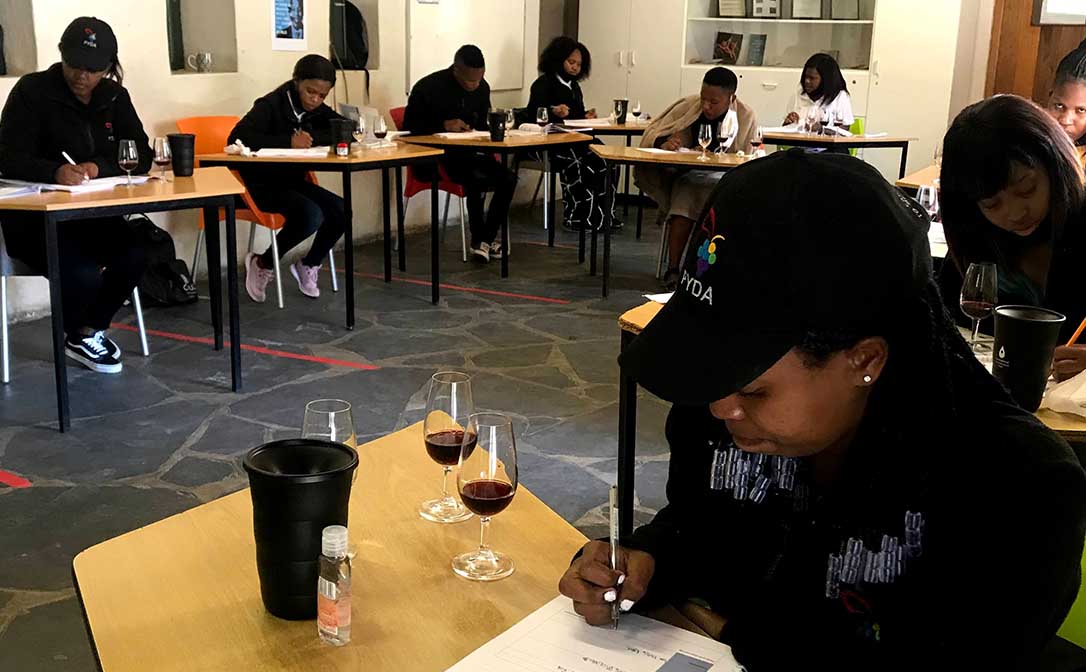 Technical skills are the second part of the course, representing another 40% of the programme. The Wine and Tourism programme covers the entire value chain of the wine industry, including wine knowledge and tourism. It includes a short University of Stellenbosch winemaking course and the WSET Level 2 Award in Wines.
The third part of the programme is integrated learning. All of our students participate in work experience opportunities, allowing them to embed their skills in the real world while connecting with potential employers.
How do you recruit students for the programme?
Currently, our programmes only allow for 75 students a year, so places are very competitive. Anyone who has matriculated from school but does not have the resources to go on to further education can apply. We go through a rigorous selection process. It's not all about academic achievement – we want to see a real hunger for change and evidence that students have already worked hard to try and create opportunities for themselves.
Places are fully funded, with a grant to cover travel and any additional expenses. During the pandemic, we have taken our programme online and so have also had to help fund students' Wi-Fi and data costs. Although there are inevitably a few dropouts due to personal circumstances, students are generally very committed to the course. We have a 90% student retention rate.
How important is the WSET course for students?
This year for the first time, thanks to funding from our partners, all our students on the wine course have been able to take the Level 2 Award in Wines. It's the key part of the course for them. Students are excited to take the course, but they find it quite intimidating to start with. The pass rate is high, and students really value their achievement at the end. Once they have this internationally recognised qualification then it's virtually a passport to a career in the wine industry. It's a huge differentiator.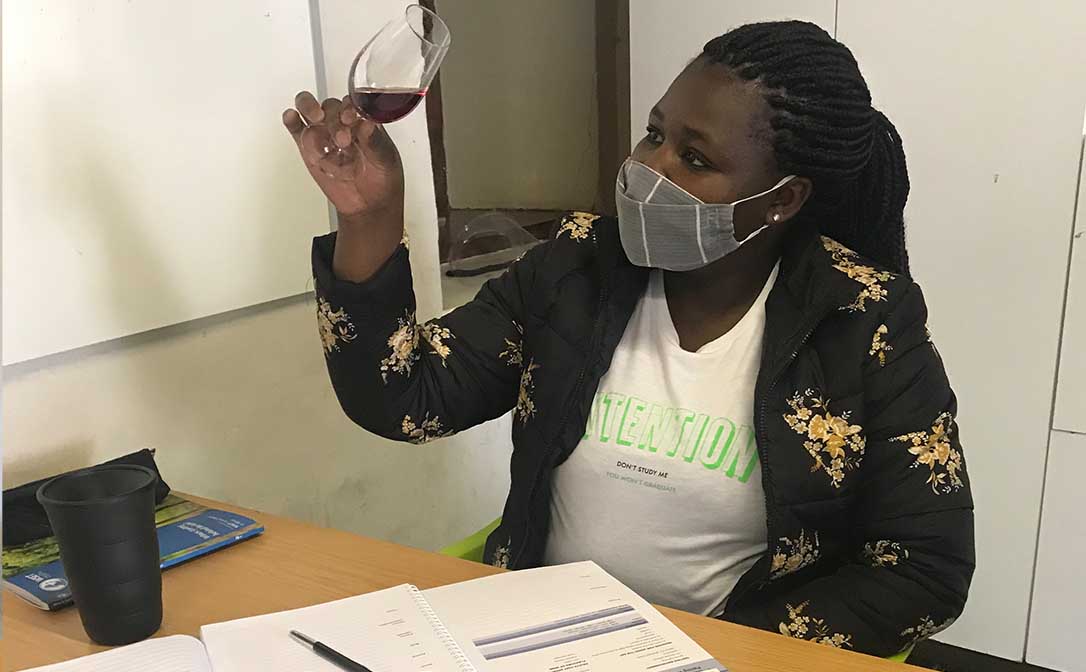 What jobs have your students gone on to take?
Our graduates are a new generation of young professionals who have a big picture view, advancing in their careers and making a difference in their communities. Students are generally very motivated to find jobs after the course and jump through many hoops -unassisted by us - to land these jobs.
Most students on the wine programme want to become a sommelier or a tasting room manager at a winery. Job opportunities are not limited to the domestic market. In the past three years, we have seen quite a few students get jobs on cruise ships as assistant sommeliers. We also have had students who have found jobs in hospitality in Dubai and the USA.
We currently have 282 alumni - many of whom work as wine ambassadors, sommeliers or tasting room managers. Quite a few go on to take their Level 3 Award in Wines, but this is a lot more challenging. We have one alumnus who is being sponsored by the IWC to take her Level 4 Diploma! Our alumni are great at mentoring students on the course and have created a useful PYDA network.
In the second part of this blog, we will talk to some of the PYDA students about their experiences on the course.