In this third blog post on how wineries across the world are dealing with the impact of COVID-19, we now turn the spotlight on the APAC region. As this region was first to suffer the full force of the pandemic, we were interested to talk to wineries in Australia, China and Japan about the challenges they have faced since the beginning of the year.
Wineries in the Asia Pacific region have been struggling to cope with the effects of COVID-19 for longer than other regions. The Chinese New Year holiday (at the end of January this year) is normally the peak consumption period for wine in China, but the start of the Covid-19 outbreak effectively wiped out the entire holiday sales season this year. Both on-trade and off-trade sales came to a virtual standstill with restaurants, shopping malls and liquor stores all closing.
Viticulture mostly unaffected by COVID-19
Although there was no lockdown in Japan, the government declared a state of emergency for a month in April. On-premise consumption collapsed. Although off-trade and online wine sales boomed, Japanese wineries suffered from a severe overall decline in sales. Cellar door visitors also dried up. Ayana Misawa, Chief Viticulturist and Winemaker at Grace Wine in Japan, comments, "Luckily our winery continued to operate during the state of emergency because we had lots of work in viticulture and winemaking. Spring is when we bottle Koshu and sparkling wines. Also, we had the assemblage for reds which are bottled in June. So thankfully Covid-19 did not affect our winemaking."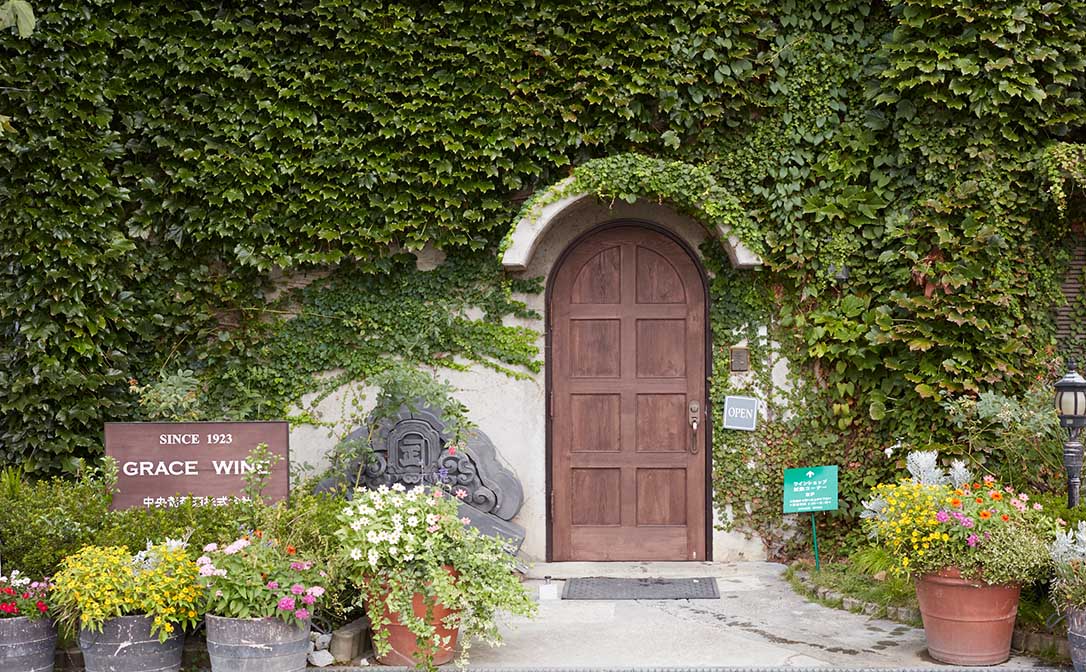 Although cellar door visits dried up, Covid-19 did not affect the winemaking at Grace Wines, Japan.
The Australian Government classified wine business activities including grape-growing as essential. This was a crucial positive decision for the wine sector, keeping businesses viable by allowing wine production to continue. Thomas Wines in the Hunter Valley has had more than COVID-19 to contend with this year. Sommelier and Cellar Door Manager Kim Bickley, who is currently nearing the end of her Level 4 Diploma in Wines studies, explains, "Just prior to the onset of the pandemic, we were heading into our fourth year of drought during harvest. On top of this, the Hunter Valley was affected by the massive fires on the east coast of Australia. Fortunately, no one lost a vineyard as a direct result of fire, but we did see a severe reduction in visitor numbers to the region. Crops were already down due to drought and many vineyards were inevitably affected by smoke taint. As if that was not enough, then came the COVID-19 global pandemic - fortunately, Hunter Valley wine producers are a resilient bunch!"
Using online sales to get closer to customers
As in other global markets, wineries in the Asia Pacific region compensated for the stagnation in offline sales by concentrating on online sales to generate business whilst in lockdown. Changyu, the oldest winery in China and a WSET course provider, developed a new online marketing strategy using social media promotions to help distributors and other partners to move to an online sales model. Initiatives included 'contactless delivery', online tasting socials and building stronger direct customer relationships by adding QR codes to product labels and linking to their Wechat platform and mini programme. The winery explains that, "Due to the serious decline in offline sales channels, expanding our online market was the only way to survive. Changyu had been working on a digital transformation strategy for several years - the COVID-19 crisis just
accelerated the process."
At Grace Wine, Ayana explains how an increase in online sales has also brought her closer to customers. "Although our sales have now returned to normal, reading customers' messages and checking their online orders before I come into work has become part of my new daily routine".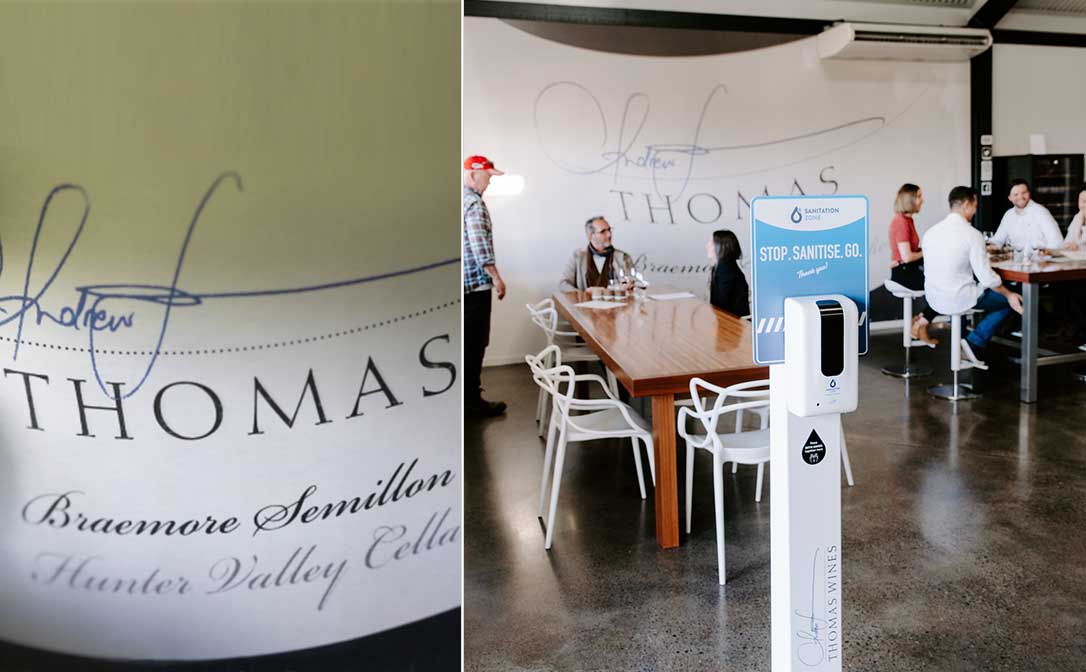 Thomas Wines have found ways to continue their in-person tastings - including producing their own hand sanitiser.
Thomas Wines depends heavily on cellar door sales. Consequently, once they were able to resume in-person sales, they had to comply with a whole new set of regulations. For tastings, all guests now need to register electronically, must be seated and socially distanced. As a result, the winery had to buy new tables and chairs and employ more staff. On the plus side, they were able to produce their own sanitiser in the winery! Kim comments, "Sales and visits have been the strongest ever. We now charge a fee for all tastings. As a result, all our visitors are genuine enthusiasts and therefore more likely to make purchases."
Long-term impact of COVID-19
In China the pandemic is encouraging people to adopt a healthier lifestyle; turning away from spirits in favour of wine. At Changyu, they are focussing on a new category - products specifically designed for consumers drinking wine with meals at home. The winery comments, "The development of China's at-home wine consumption market and the trend towards healthy living will create new opportunities in the Chinese wine market for companies like ours and will help to revitalise the market more quickly. We hope that, by adjusting our strategy to capitalise on these trends, we will be able to overcome the negative impact of the crisis and be well-paced for future growth."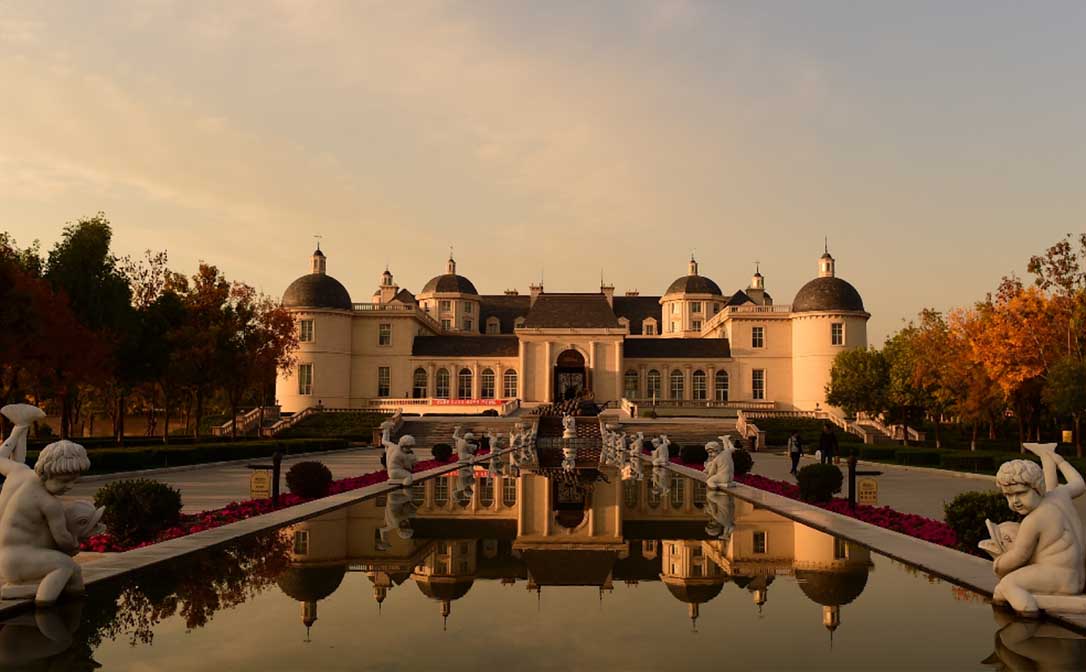 Changyu, the oldest winery in China, developed a new online marketing strategy and supported partners in moving to an online sales model.
At Grace Wine, Ayana comments, "Although restaurants and bars are not buying wine at the moment, we believe it is very important for wine producers like us to keep in touch. Last month we organised on-line wine seminars about Koshu specifically for the on-trade. Seminar participants told us they really appreciated the sessions and our support, so we plan to develop this further. I also feel strongly that, in order to survive long term, we need to remain true to our own style of winemaking rather than to compromise for short term gain."
Thinking beyond COVID-19
Regarding the future at Thomas Wines, Kim comments, "We are optimistic! As a small producer, we have struck a balance between staying boutique while improving our offering. We are planning to focus on our online presence with our Hunter Valley signature wines (Semillon and Shiraz). The 2021 Vintage is just around the corner and fortunately, we have had decent winter rain (hopefully with some more to come!)."
At Changyu they say they are not optimistic in the short term but not pessimistic in the long term. At present, wine consumption per capita in China is a 1/7th of the global average so, taking into account income and consumption trends, the Chinese wine industry has huge growth potential in the long term.
If you are intrigued by the world of wine and would like to take your wine knowledge to the next level, don't forget WSET qualifications are available online as well as in a classroom. Visit our Where to Study page to find the right course provider for you.