While it is important to remember that Christmas isn't celebrated in every country, the festive season represents a time of companionship, celebration, and conviviality for many people around the world. This year we reached out to friends and colleagues worldwide, from the Czech Republic to Malaysia, Barbados, South Africa and Brazil, to find out how food and drink influence their festive celebrations.
Barbados
Deniece Bourne tells us that in Barbados, food is the second most important event behind the celebration of the birth of Christ. The feast tends to consist of Bajan rice and green (pigeon) peas, macaroni pie (mac and cheese), 'Jug Jug' (a Scottish haggis-inspired dish made with pigeon peas, salted beef and minced turkey and pork), sweet potato pie, beef (or oxtail) stew, baked pork, chicken and/or turkey, fried fish, lots of salads (coleslaw and potato) and ham (farmer's choice, of course, and often with cloves and a glaze)!

For dessert, there is black cake (fruit cake soaked in local rum) along with other types of "pudding" (cakes with varying flavours - vanilla, chocolate, orange).
Learn more about the principles of food and wine pairing with the Level 2 Award in Wines.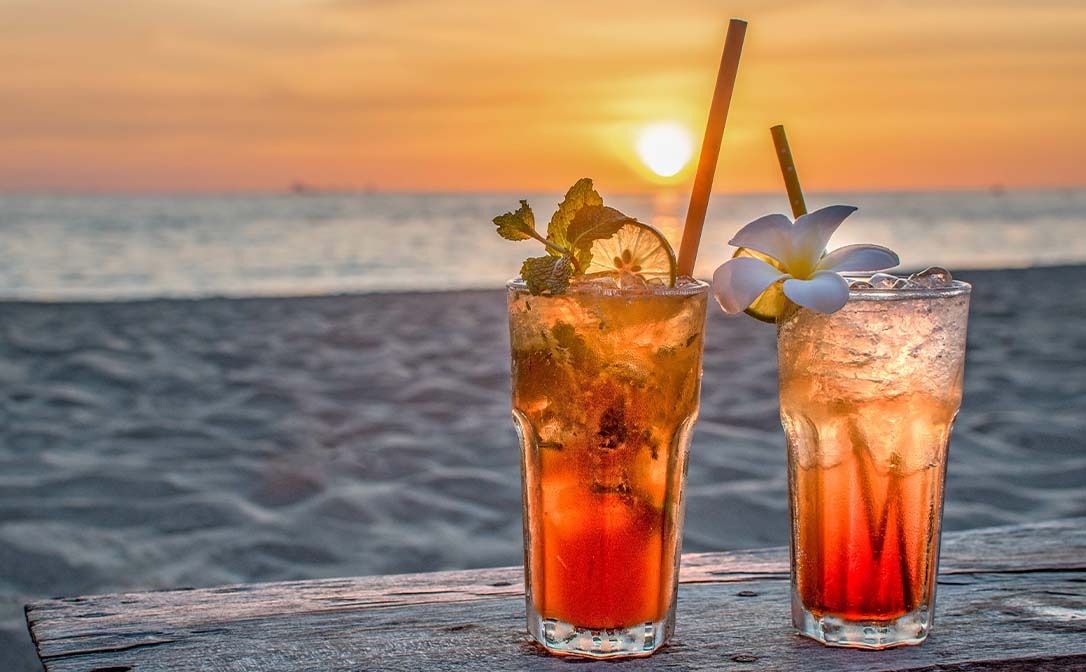 And to accompany this? While you might find still or sparkling wines from many regions around the world, you're more likely to see sorrel, which is a brown sugar-sweetened brew of dried sorrel flowers that are often referred to internationally as hibiscus.
Deniece added, "You can't speak about Barbados without mentioning the good-ole Bajan rums like Mount Gay, Foursquare, Cockspur and many more". She adds, "It's not uncommon to mix sorrel with rum to create a punch which is enjoyed among friends and families over Christmas and Boxing Day".
Czech Republic
The traditional menu for Christmas in the Czech Republic is markedly different from typical British and American dishes. Here, the star of the show usually is fish (Czech carp). Leona Tomeckova tells us that "traditionally the carp was kept, fed and fattened up in the family bathtub in the days before Christmas! However, now it's far more likely for people to buy their fish (or other seafood), ready to prepare and cook."
Fish soup and fried carp are often served with potato salad. For dessert, Christmas cookies 'Cukroví' or Christmas bread 'Vánočka' are among the family favourites.
For many Czechs, the meal is served with wine, beer or Slivovice (a Czech fruit spirit). In Moravia (a wine-producing region in Czechia), wines such as Ryzlink Rýnský (Riesling), Rulandské Bílé (Pinot Blanc) and Svatovavřinecké (St-Laurent) are enjoyed. Leona adds, "Part of the Christmas dinner is a beer, mostly served as an after-dinner drink. Pilsner Urquell is the most popular beer during Christmas time".
Did you know that Riesling (Ryzlink Rýnský), Pinot Blanc (Rulandské Bílé) and St-Laurent (Svatovavřinecké) are amongst the most widely planted grapes in the Czech Republic?
Brazil
Across the Atlantic, Brazilians tend to celebrate the birth of Christ by attending mass. Christmas represents a time when gifts are shared and families congregate to eat and drink. Ana Fulgêncio explains that there are some very traditional recipes for Christmas dinners in Brazil, such as: turkey, lamb shank, pork loin, cod, Brazilian chicken salad, rice with raisins and farofa (toasted cassava).
For dessert, rabanadas (similar to French toast) are enjoyed and Italian panettone is also popular.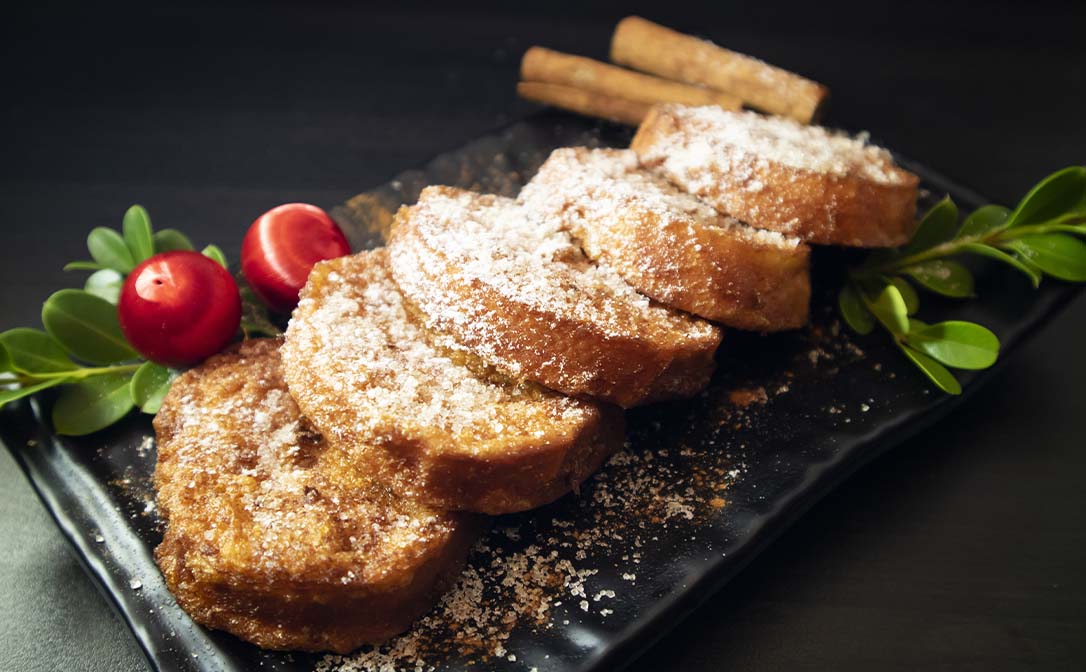 Despite Brazil being a country with a high consumption of beer, still wine and sparkling wine are becoming increasingly popular. This year Ana tells us that she'll be preparing cod with Champagne and a dessert paired with a 20-year-old Port.
Did you miss our webinar on Christmas food and wine pairing: A taste of Christmas? Watch the full video here. 
South Africa
For South Africans, a traditional Christmas meal might include a turkey or a ham for dinner, often served cold the next day. Malcolm Ventner noted, "South Africans are less strictly traditional though. Many enjoy roast lamb, beef and chicken. A 'braai' (barbecue) is also a regular option".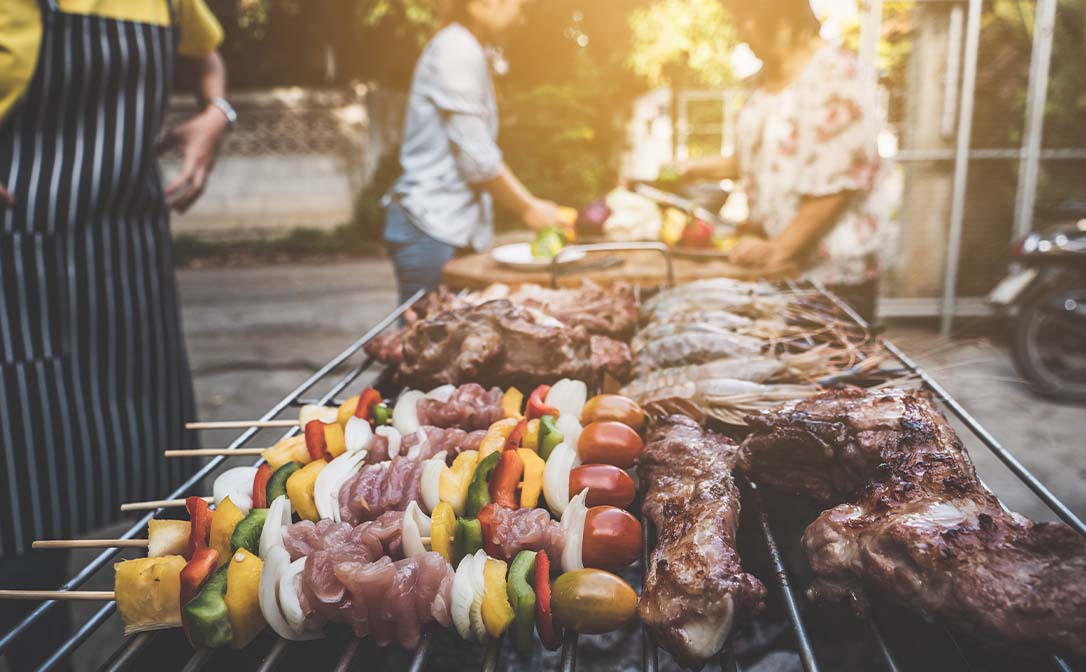 In South Africa, families and friends enjoy a wide range of drinks, from the obvious wine and beer options to 'spook en diesel' (sugar cane spirit and coke). At the end of a party, you might be offered an Irish coffee or a Dom Pedro (a whisky milkshake).
Malaysia
In Malaysia, Sophie Kho tells us that Satay is a very popular choice, as well as slow-cooked rendang and curries. However, more recently, hotels and western restaurants have started to organise lovely Christmas dinners with all the trimmings around the festive season. Most families tend to have a celebratory dinner out on Christmas day as supermarkets and restaurants aren't closed all over the country as they would be in many Christian countries.
Beers like Tiger are enjoyed among locals in Malaysia; however, many do not partake as it is a Muslim country. Tuak - a fermented rice wine, is also a traditional beverage.
Seasons greetings to all who celebrate the festive season! We're keen to hear your favourite food and drink pairings, so do join our digital community on Instagram, Facebook and LinkedIn and let us know what you are serving this year. 
This article was curated by WSET. Special thanks to the following contributors: Deniece Bourne, Account Development Manager, Americas; Leona Tomeckova, Events Co-ordinator (former); Malcolm Venter, Educator Trainer and Course Developer; Ana Fulgêncio, Eno Cultura Brazil; and Sophie Kho, Business Development Co-Ordinator, EMEA.
---
Related content: