WSET recently spoke to four Brazilian wine students to gain an understanding of their journeys in wine, their motivations and their ambitions. All four students came through Eno Cultura wine school in São Paulo, but they have all followed very different paths in the industry thus far.
Over recent decades, the nation has begun to produce quality wines and has seen a mass growth in the consumer market according to Wine Intelligence.
We caught up with the founder and director of Eno Cultura, Paulo Brammer DipWSET. Paulo previously lived in London, working in law and hospitality, until he became a WSET educator. He met his business partner Thiago Mendes DipWSET in London and decided to bring his expertise back home to develop wine courses in São Paulo.
Did you know that the Level 2 Award in Wines is taught in 14 different languages including Portuguese? Ideal for both industry professionals and wine enthusiasts alike, you'll gain an understanding of the style and quality of wines made around the world. 
Paulo Brammer, DipWSET, Founder & Director, Eno Cultura, 
São Paulo
When they first launched the school, this dynamic duo did everything from cleaning glasses and creating websites to leading masterclasses. Today, Eno Cultura has become one of the largest wine schools in Brazil. Their team has expanded to include logistics, commercial, financial and marketing departments, with a wine shop and a classroom. They are still creating opportunities to grow across Latin America.
Before the pandemic, Eno Cultura was successfully hosting many classes per week and they're currently strategising how to get back to those numbers. With help from WSET's investment in online learning, they now have 20 courses to offer solely via digital platforms. Paulo is hopeful of returning to business as usual to help more students begin their pathways in wine.
The Brazilian wine market at a glance:
Classified just three years ago as "emerging", Wine Intelligence now categorises Brazil as a "growth" market, as wine has now become a mainstream product. An upsurge in wine sales has been linked to:
Growing interest from a millennial audience
A growing middle class
Growth in online shopping
Low import tax on wines from neighbouring wine-producing countries such as Chile and Argentina
The improving quality of Brazilian wines, which are also more affordable and available for the local market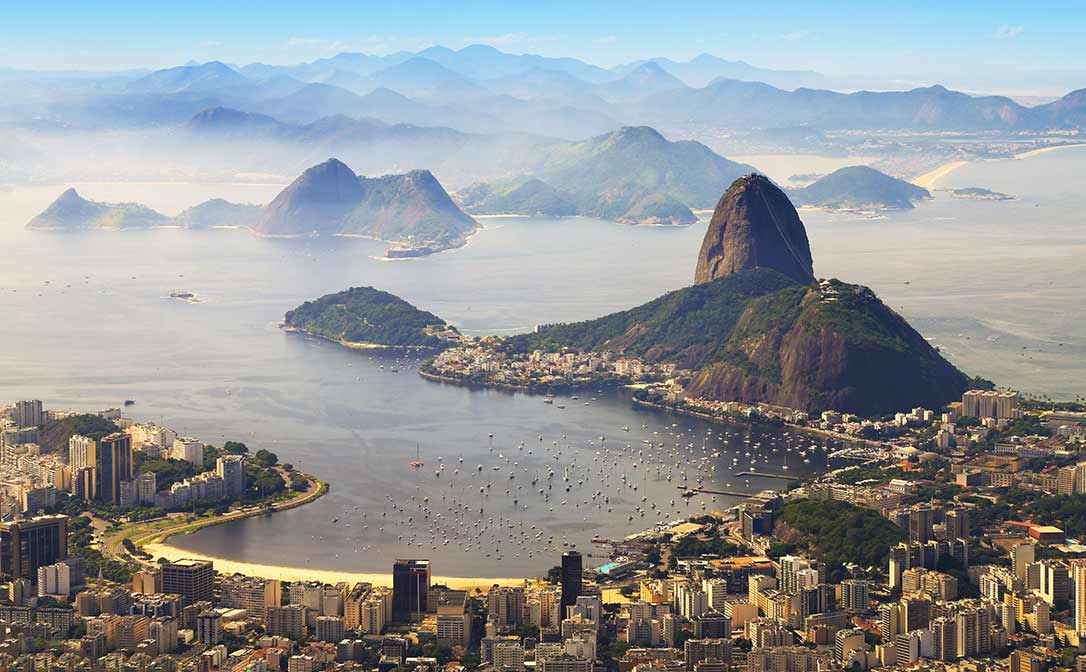 Meet our students:
Silvana Aluá
Silvana is the owner of Confraria das Pretas, a pioneering company established to foster collaboration in wine in the Afro-Brazilian community. Confraria das Pretas aims to bring black people together to experience good wines, by spreading knowledge and providing ancestral encounters.
She took the Level 1 Award in Wines to develop a base of knowledge to facilitate wine conversations in her meetings. She is currently working towards her Level 2 Award in Wines online.
Danielle Scarlato
Danielle is a lawyer, sommelier and chef. Danielle studied gastronomy and oenology in the small city of Costigliole d'Asti, Piemonte, Italy.
She returned to Brazil, where she worked as a chef, passionate about creating gastronomic experiences for her customers. When she stumbled across Eno Cultura, Danielle was inspired to take the Level 3 Award in Wines. She then founded and now co-manages a wine importer in São Paulo, exclusively run by women.
Eno Cultura students, (in order left to right, top to bottom) Silvana Aluá, Danielle Scarlato, Joel Ferrari and Ana Fulgêncio)
Joel Ferrari
Joel was raised in the largest and most traditional wine region in Brazil, Serra Gaúcha. He studied viticulture and oenology at Instituto Federal de Educação, Ciência e Tecnologia do Rio Grande do Sul, in the south of Brazil. To build his practical skills, Joel worked with local wineries and even had the opportunity to intern in Napa Valley in 2013. When he returned from California, he completed his Level 3 Award in Wines.
Today, alongside winemaking, Joel is involved in tastings and partners with several initiatives. For example, he works with the Aventura Garage Project, which aims to produce wines with less traditional wines with personality, and partners with the wine shop: Estação Terroir that sells more classic and conventional wines.
Ana Fulgêncio
Ana works for Eno Cultura and is currently responsible for all technical content while simultaneously teaching Level 1 and 2 Award in Wine classes.
Like Joel, she studied Viticulture and Oenology at Bento Gonçalves in the state of Rio Grande do Sul. She previously worked for a Brazilian winery as a representative before moving into content writing in e-commerce and assisting in the marketing side of the business.
What inspired them?
Coming from one of the largest and most diverse countries in the world, these students have all followed extremely different paths in life.
For some, like Joel Ferrari, wine study was second nature. When we asked about his ambitions Joel replied, "the desire to grow grapes and produce wine runs in my blood, inherited from my family".
During his upbringing, he grew up around winemaking, which was an ever-inspiring presence in his life. He recounts "since I was a kid, while many young people were wondering what they could do in college, I was already sure that I wanted to be a winemaker".
A vineyard in the Serra Gaúcha region, Rio Grande do Sul 
For others, learning about wine wasn't their first vocation and it wasn't a straightforward choice. In fact, for many in Brazil, the wine industry is relatively unknown territory, especially when thought of as a plausible profession.
Although Ana originally studied Biochemistry, she quickly discovered that she didn't want to pursue a career in this subject. Some of her friends mentioned working in wineries. When she discovered a course in oenology, Ana realised she'd found her calling. Working in wine tourism was a great adventure, and it allowed her to share her knowledge with others.
Danielle worked in the legal world for almost 15 years and was always fond of food and wine but "had not yet seen the world of wine as a real business possibility". By travelling back to Italy and studying in Piemonte, she quickly realised that food and wine was her passion, motivating her to seek further education in the field.
What advice and tips do they have?
While there is no prescribed pathway for getting into the wine industry, there are many lessons to learn from these students.
For Danielle, dedication is a key factor. She advises "the key is to constantly search for true knowledge, dive in with body and soul, and dedicate yourself truly".
Joel also agrees that you shouldn't be afraid to follow difficult paths as you will be rewarded in the end. He encourages everyone to be open-minded, taste wines technically when you need to and enjoy wines and relax when you can.
"I believe that this world of wine is not just a profession or a hobby, but a lifestyle that you choose, and it grows stronger every time that I can transmit a little of that knowledge." 
Joel Ferrari
Danielle echoes a similar notion that a good "dose of courage" goes a long way when learning about wine. Being bold and courageous, asking questions, speaking out and making an effort to relate to others in the industry goes a long way.
All the students we spoke to felt they had benefitted from taking a WSET qualification. Silvana also encourages everyone to take full advantage of the classroom experience by absorbing the materials and asking all the questions that you can.
Silvana Aluá, owner Confraria das Pretas
She insists that as you enter the world of wine, the impressions you make with others in the classroom will be beneficial for you in a professional capacity.
Ana adds: "never stop studying, because the more we think we know, the more that we become aware that there is still a sea of information to be consumed."
How has WSET helped these students?
Silvana describes her first experience with WSET as "a game-changer". It gave her the necessary tools and confidence to help her deliver creative ideas. The course has opened the world of wine to her, and she is now taking her next step with the Level 2 Award in Wines.
For Danielle, she gained in-depth knowledge on the Level 3 Award in Wines by developing the skills needed to understand wine styles and quality. She adds "I was finally able to understand the grandeur of the wine world through thousands of small details".
This ability has given her the confidence to discover and import the right wines from Portugal and Italy. As she describes it, the wines she looks for "are not commercial labels, they are wines of the highest quality at affordable prices."
The course also instilled a larger recognition for wine around the world and how businesses operate globally. Danielle appreciated that there was a commercial future for her in the wine industry.
Likewise, for Joel, learning in-depth about wines from outside of Brazil was key. He began to understand the different regions and sub-regions of the main wine-producing markets.
Joel Ferrari, winemaker in the south of Brazil
The knowledge he gained about wine labelling, pricing and market vision gave him a new perspective on modern wines. Joel applies this knowledge and skills when visiting wineries that are either beginning to produce or looking to modernise their production methods.
Joel added that having established this understanding of different regions, he has focused his intentions better when on visits and tastings.
Ana also commented: "The WSET course opened my mind up about global production, wine styles, grapes and the particularities of each region". But for her, the global recognition of a WSET qualification was an asset well worth placing on to her CV ad any local employers look for this.
What does the future hold for wine in Brazil?
For a country with a growing number of wine consumers, the importance of education is paramount. Paulo insists that the "future looks bright" and there is a great sense of optimism in the wine industry, but some caution must be maintained around issues such as exchange rates, the pandemic and the inequality in the country.
Per capita, wine consumption in Brazil still ranks just 66th in the world. This is largely due to the low average incomes, large population and high alcohol taxes. However, Danielle believes that these barriers can be overcome through the help of schools like Eno Cultura.
She commented: "Brazil is not a country with a wine tradition. However, Brazilians have shown a lot of curiosity and a great desire to be part of this world. If before the wines were present only at the tables of European descendants, today you can already see the wine present in many situations with different people."
Joel adds, "I believe that in a few decades the Brazilian viniculture will have worldwide recognition and the great challenge is to further explore the national market, which today is 210 million people". He believes that the new consumer is much more open-mindedand able to recognise the quality of the wine.
Ana believes that the magnitude of the country, the mixture of climates and its ecological diversity are all key to creating a successful future. There are varieties like "Peverella and Teroldego", many new regions and a new generation of winemakers who are showing very clearly how Brazil can stand out on a global stage.
Ana Fulgêncio, Eno Cultura
She concludes: "Wine is still seen as something distant, fancy, glamorous and intended for people who have more money. But wine is gradually leaving the pedestal, and we seek to teach our students that […] there is a world of other opportunities that can fit in your pocket and bring a range of knowledge".
Written by Marcus Hill, Marketing Executive, WSETGlobal (@mjh_wine)
---
Related content: