This week we spoke to Mulongo Binti Simiyu, a recent WSET Diploma graduate from Nairobi, Kenya. When Mulongo had her "wine moment" and discovered her love of wine, she realised she wanted to forge her own path in the industry and founded a wine importing company to bring unusual and exciting wines to Western Kenya.
Firstly, would you tell us a little about yourself?
I am Mulongo Binti Simiyu.
I was born and raised in a corn, wheat and barley farming area of Western Kenya known for its love of terroir and mad culinary skills.
Coming from a family with an organic farming and soil science background with a geologist parent, the notion of terroir came naturally to me. My own background is in international trade and luxury brand management - both of which are very relevant to my wine business.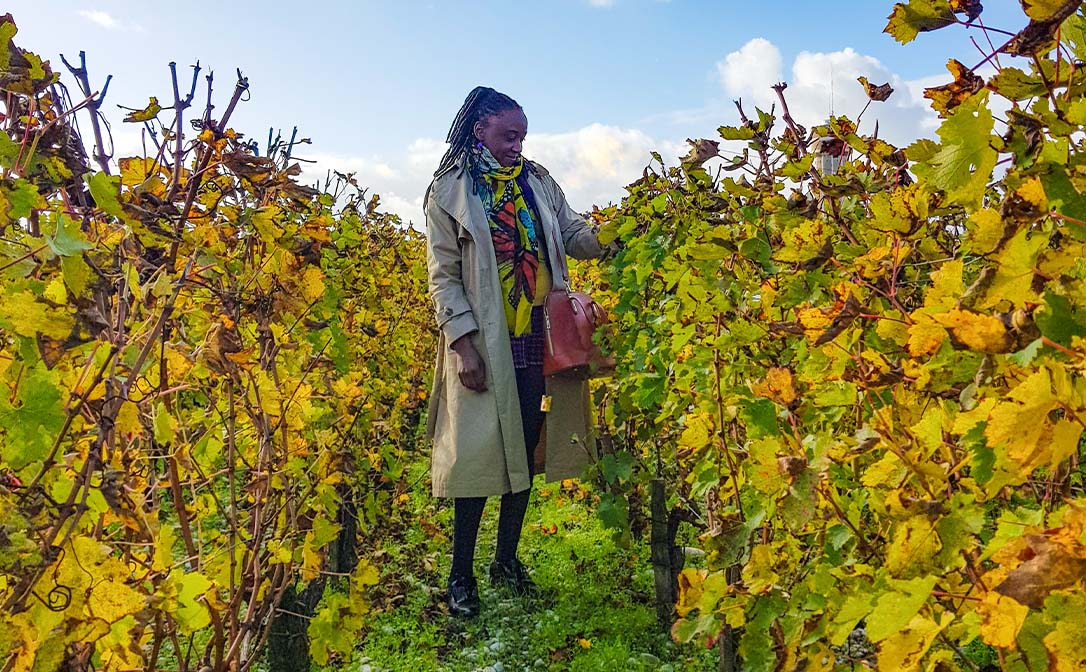 I'm the CEO and Founder of Mulongo Wine & Spice - an independent wine importing and consulting company focusing on a small selection of wines sourced directly from producers in France and Spain. I have a keen interest in independent producers from lesser-known regions, rare or forgotten grapes, and small-batch wines.
In addition, I also have experience in spice blending, creating tailored spices and wines that pair harmoniously with Kenyan cuisine.
If you could pinpoint the moment you realised you wanted to work in wine, when would that be?
This is interesting because my wine journey is a completely unplanned odyssey and has nothing to do with wine. My passion for wine, spice and food started to develop fifteen years ago, as I travelled in various cities around the world. I have never looked back.
While studying in Bordeaux, I'd take a few bottles back with me to Kenya for my family and friends. I have always had a keen interest in rare grapes and small-batch wines that we don't find in Kenya. I started catering for my friends' special events, such as weddings, and this led to my company's organic growth. Never in a million years did I think that I'd be working in the wine industry.
To add to that, I happen to be a very good cook (not classically trained). My background in spice blending comes in handy during wine paring. My speciality is contrast pairing. Odd pairings with local Kenyan cuisine create a rich blend of aromas and flavours, resulting in unique and distinctive tastes.
"You'll always succeed if your idea is new and innovative. The market traditionally knows what it wants but does not always know what it needs and that gives you an opportunity."

How have the skills you've learnt from your WSET studies helped you to build a successful career?
I passed my WSET Level 4 Diploma in wines recently, and I now feel more knowledgeable and well-versed in all matters wine-related. This has given me more confidence and credibility and earned me the trust of my clients. I'm pretty sure it will help me to develop my business in the coming months.
I have also developed a clear understanding of the technical side of wine (wine science). This is very important when it comes to sales and communication, especially for wines from lesser-known regions and rare grapes.
I'm able to better communicate to my clients the special qualities of small-batch wines, from their vineyards to bottling, which helps to support sales.
What inspired you to stay motivated and overcome adversities?
From personal experience, the wine industry is male-dominated, and women are often subjected to patriarchy. And although the drinks sector is international, in some regions, it is elitist, classist and racially segregated. Being a woman is not easy and being of African descent makes it even harder. The few Africans in the wine industry are not decision-makers; this means that we always see the same wine brands and the same producers in the African market.
However, my bold and valiant personality has helped my small company do very well in a racially stratified and male-dominated market.
Something happened to me ten years ago, and I nearly lost myself. When I hit rock bottom, the only way to go was up - I had nothing to lose. With no one to look to or support me in the wine industry, I created my own path because I understood that people will always look for something different regardless of the industry.
Are you ready to build your product knowledge and analytical tasting skills to an expert level?
Find out more about WSET's Level 4 Diploma in Wines here.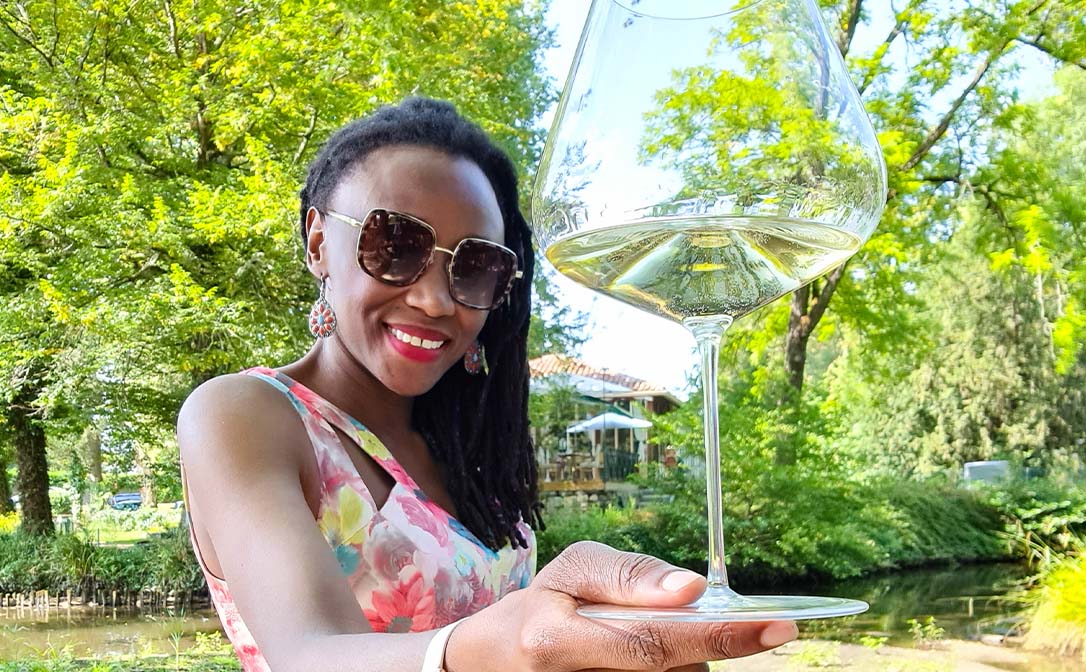 If you could work anywhere or become anything in the wine world, what would your dream position be?
My dream is that Mulongo Wine & Spice becomes a reference in the African wine market. My aim is to showcase that lesser-known regions can make world-class wines.
Having a background in spice blending and cooking, I also want to put Kenyan cuisine on the world map. Kenya has a rich culinary history that has never really been explored outside the country.
What advice would you give to others wanting to follow your path?
The wine business is tough. You need to be determined, acquire industry knowledge, know what the market wants, but project what the market needs. Understanding the ever-changing market dynamics, trends and environment is very important.
There is, as usual, a price to pay, but you'll always succeed if your idea is new and innovative. The market traditionally knows what it wants but does not always know what it needs and that gives you an opportunity to introduce new products. Most importantly, build a network of people around you in the industry.
If you could share a glass of wine with one person in the world, who would that be?
I'd have loved to share a glass with Professor Wangari Maathai. She was the first woman in East and Central Africa to earn a PhD in biology from the University of Nairobi in 1971.
Professor Wangari Maathai was a Kenyan social, environmental, and political activist and the first African woman to win the Nobel Peace Prize in 2004. She was a pioneer of nature conservation even before going green became a thing. I think she would have enjoyed drinking my small-batch organic wines!
Connect with her on Instagram: @mulongowineandspice, Facebook & Twitter.
---
Related content: