The
WSET Level 4 Diploma in Wines is an expert-level qualification covering all aspects of wine
.
It
takes an extensive level of dedication
and passion
but
offers an unparalleled
depth of understanding
.
O
ur 2022 graduates
have all
taken unique
journeys to complete their courses. 
Each year the student who achieves the highest overall mark globally across all units of the WSET Diploma is presented with the Vintners' cup. Past recipients come from around the world and work in all aspects of the wine trade, including such luminaries as Jancis Robinson. 
This year, for the first time, regional scholarships were also awarded to the top-performing WSET Diploma students in each of WSET's four key business regions, Americas; EMEA; APAC and UK. 
We caught up with our prize winners to ask them about their experiences taking the Diploma, why they enrolled and their top tips for anyone considering taking this qualification.  
Want to find out more about the Level 4 Diploma in Wines? This qualification provides in-depth knowledge and understanding of wines and the global industry. Tap here to find out more.
Vintners' Cup winner 2022
We spoke to Jorge André Pais Vaz Nunes, the winner of this year's Vintners' Cup.  
Jorge Nunes was born in Porto, Portugal, to a family involved in the wine business. Studying winemaking in college with the goal of one day managing his family business, he ended up instead working for the famous Symington Family Estates. He currently resides in Hong Kong. 
Where are you currently working? 
I am lucky to represent the Symington Family Estates in the Asia Pacific markets, managing the distribution and sales for the company, as well as the implementation of our brands' initiatives and activities. I have worked for the Symington family for 15 years (almost to the day!), first as part winemaker and part PR, and soon after, more involved in the sales department.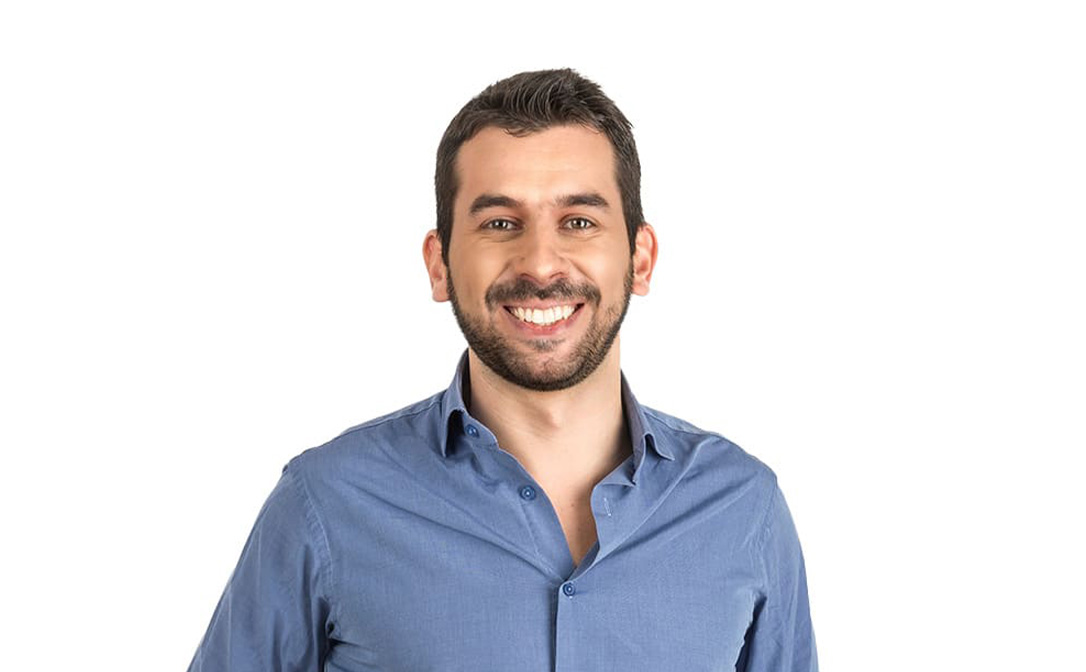 Why did you do the Diploma? 
I love a good challenge (and passing the Diploma certainly was one!) and I love wine. We consume a lot of wine in my home country of Portugal, but it is primarily local wines. I was always very curious about learning more about the wine world and how we compared it to other countries and regions, so going through the deep learning that WSET Diploma allows, was the logical step.  
Which part did you enjoy the most?  
Learning alone is one thing but learning in a group of like-minded people that share a similar passion for wine, and where one can learn from one another, makes it all much easier and worthwhile.  
I would not have done as well as I did if it weren't for the tasting group that I became a part of here in Hong Kong. It made the weekly tasting sessions something I would look forward to, rather than thinking of them as a must-do. It turns out that wine, even when studying it, is always better when shared! 
What does it mean to you to win the award?  
At first, I couldn't quite believe it. I had to ask if it was really referring to "THAT Vintner's Cup??"! Needless to say, I feel incredibly honoured and pleased to receive this award.  
The Diploma is not an easy affair, and I know I worked hard to be prepared for it, but I was not expecting to be the recipient of such a prestigious prize. I feel deeply thankful to the WSET and AWSEC in Hong Kong, to my HK study group, and of course to my dear wife who would help me with those pre-dinner blind tasting set-ups... 
New for 2022, the Regional Scholarships:
We caught up with the winners: Jiaying Deng winner of The Napa Valley Scholarship (APAC), Kristie Boschman who won The Decanter Americas Scholarship, Iulia Scavo was awarded the IWSC EMEA Scholarship and lastly, Natalia Pezzone who won The Vintners' Scholarship (UK). 
1. What is the best thing you are going to take away from your experience of studying for the Diploma? 
Natalia: I'm taking away so many great things from my Diploma experience; on top of all the knowledge, of course, and discovering some of the best wines I've ever had the chance to taste, I have made many new friends in the wine industry, and with some of them today we're working on several projects together.  
Jiaying: The more you learn, the more you realize that you can never know enough about wines. 
Kristie: My favourite take-away from studying for the Diploma would actually be discovering that the more I learned, the more I realized how much there still is to learn! "Wine" is such a broad topic and I really appreciated the breadth and scope of the course material. 



Natalia Pezzone and Jiaying Deng
Iulia: Studying for the Diploma helped me re-organize all my files dating from my previous studies and professional life. Most of my pre-Diploma studies were in French, a language that promotes an almost lyrical style regarding wine. I was happy to be taught a more systematic approach to English through the Diploma programme. The Diploma made me better understand some technical issues, either related to viticulture and oenology or to business, which my French studies struggled to totally explain to me.
I was also happy to have a different approach from that of Sommelier competitions, where we learn every single obscure grape or the most unknown terroir, while WSET's Diploma teaches us the key aspects we should know in the wine world. Instead of learning much unessential or irrelevant content, The Diploma helps us understand, analyse, evaluate and connect the most precious information. 
2. What are your top tip(s) for studying/revising for the Diploma? 
Jiaying: Firstly, don't feel overwhelmed by all the Diploma study materials and build your own logic to get through them. And secondly, while preparing for the D3 exams, it's a very efficient way to combine the practical training (blind tasting) with the theory studies. 
Iulia: One of my tips is to train constantly on writing development papers on various subjects from the curriculum and structure as much as possible the essay- type writing from the beginning of the study. Evaluation is also essential with Diploma. I personally gathered a lexicon of key terms which helped me a lot with specific technical or business words. Try to focus on understanding the quality level of the wine in order to give precise explanations and evaluations regarding its style within its category. Last but not least, do not forget that blind tasting is a theory on a practical test!   
Kristie: There are a lot of tips and study resources available for studying at the Diploma level but I think the most important thing is to understand your own individual learning style and stick with what works best for you. Also, give yourself more time than you think you'll need - there is a lot of information to cover! 
Natalia: The way I've always studied/revised looks a bit boring and not creative: I simply read the materials, and I admit not having made a single flashcard or coloured map for any of the WSET levels, including the Diploma. I'm convinced the best way of learning is to pose the question "Why?" after every single fact. Challenging facts with the question "why", sometimes creates a long, never-ending argument of a why after a why, but after that, once you understand the reason for everything, all the dots are connected and then you simply won't forget.  



K

ristie Boschman and Iulia Scavo
3. What motivated you to do the Diploma? 
Kristie: I did the WSET Diploma to really dive deep into the world of wine; to learn from experts in the field, to substantially broaden my knowledge, and to connect with a community of like-minded people that are as passionate about wine as I am. 
Jiaying: As a wine professional and a passionate wine lover, I am always eager to learn more about wines. The WSET Diploma is a great way to get a deeper look into the wine world and thus have a more comprehensive understanding of it. And also, I was lucky enough to win the Decanter Asia Wine Awards Prize in January 2018 with a scholarship for Diploma studies. 
Natalia: I come from a different professional background - I worked as a vet in my country, Argentina - and when I started to work in the wine industry in Italy I wanted to hold proper wine qualifications, so people would take my opinions about wine seriously. I chose the WSET because it seemed to me a very international, comprehensive and modern approach. I completed both Level 2 and 3 Awards in Wines with distinction and thought I couldn't just stop there. After accepting a job in England, I signed up for the WSET Diploma at the WSET School in London. 
Iulia: I enrolled in WSET programmes first passing my WSET Level 3 Award in Wines and then the Diploma when I switched from French to English with my international Sommelier competitions. Though I passed a bilingual Romanian- English baccalaureate before going to a French University, this was not sufficient to satisfy the needs of professional English applied to the wine world. It was unthinkable to literally translate my wine knowledge acquired in French to English and it would have been a fatal mistake. I needed to re-learn wine in English after 10 years of continuously studying it in French and 7 years of competition.  
This helped me to become the first competitor to reach two finals in 2 different languages, none being my mother tongue and achieve the same result ( 3rd Best Sommelier of Europe) while performing in either French or in English on the stage of two European contests. While this definitely helped me with my competition career, the WSET Diploma also gave me a new perspective on the wine world, improving my journalistic style, my teaching activities and conference lecturing. It also made me more confident in order to take up an ambitious project: co-writing together with an MW and my husband Bruno Scavo (A diploma student himself) a series of books in English about the Romanian wine regions. 
---
Related content: