We all want to indulge in the joyous gluttony of the festive season, but it's important to acknowledge the waste and overconsumption that can occur during this time of year. Small changes can make a big difference, so in this guide, we will share some simple and effective tips to help you enjoy the season more sustainably.
1. Support local producers and artisans
For many countries, drinking locally-grown wine (and spirits) is commonplace. But as so many international brands are increasingly readily available to us, it's easy to overlook the options closer to home. Alcoholic beverages are transported all over the world, which has huge environmental impacts, but if you are lucky enough to have a local vineyard, distillery or craft drinks business, check out their selection this Christmas.
Start your wine journey today, and find a course provider near you. Tap here.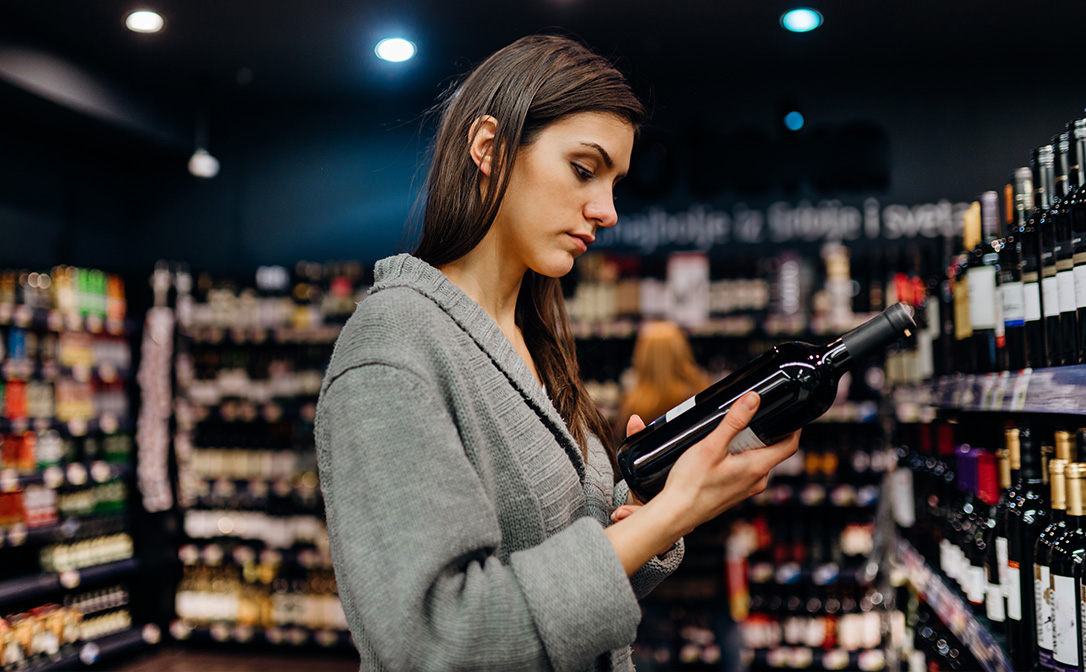 2. Boxed wine is your friend
Boxed wine (aka Bag-in-box or BIB) is not to be looked down upon. The quality has increased significantly in recent years, and they are great when hosting a group of friends . While glass bottles may be recyclable, they are substantially heavier than a BIB and require more fuel to transport, this leads to higher emissions. In comparison, a 3-litre box generates around half the emissions of a standard 750ml bottle. If you know you'll get through a couple of bottles over Christmas, consider a BIB instead.
Bag-in-box wine has the extra benefit that it tends to last longer once opened. The tap closure and plastic bag help to prevent oxygen from coming in contact with the wine, keeping it fresh for a couple of weeks!
3. Can-tastic
Much like BIB, the days of canned wine being associated with low quality are gone, and we are seeing lots of innovative canned wine businesses popping up globally. Aluminium cans are lighter, produce 50% less carbon than glass bottles and create less waste, so if you only plan on having a glass or two, save the bottle and switch to a can. While there are increasingly more options for you to grab-and-go at your local supermarket, many smaller brands are primarily online and direct-to-consumer, so get Googling!
Sometimes recognising what is a good quality wine can be challenging, but don't forget the rules for labelling Bag in Box or canned wines are the same as those for bottled wines. If you're keen to find out more about what some of these terms mean, our Level 2 Award in Wines gives you great insights into what's behind the label.
4. Repurpose leftover wine (if there is any!)
Wine starts to oxidise straight after opening, losing its freshness and becoming less palatable, so unless you have a wine preservation device, it can be hard to extend its life beyond a few days. If you do have any drops left, don't pour it down the sink, pour it into an ice cube tray and freeze it instead. These wine cubes can be used for cooking to add flavour to soups, broths, gravy, or risotto. Or you could add in some fruit pieces and use the fruity wine cubes for Sangria.
5. Return your wine bottles
Wine bottles can be sterilised and reused up to 30 times, so give your bottle a new lease on life by making use of a return-a-bottle scheme, like the one by Sustainable Wine Solutions in the UK. These fantastic companies are changing the way people think about alternative wine packaging and doing great work to educate people on the environmental impacts of wine consumption.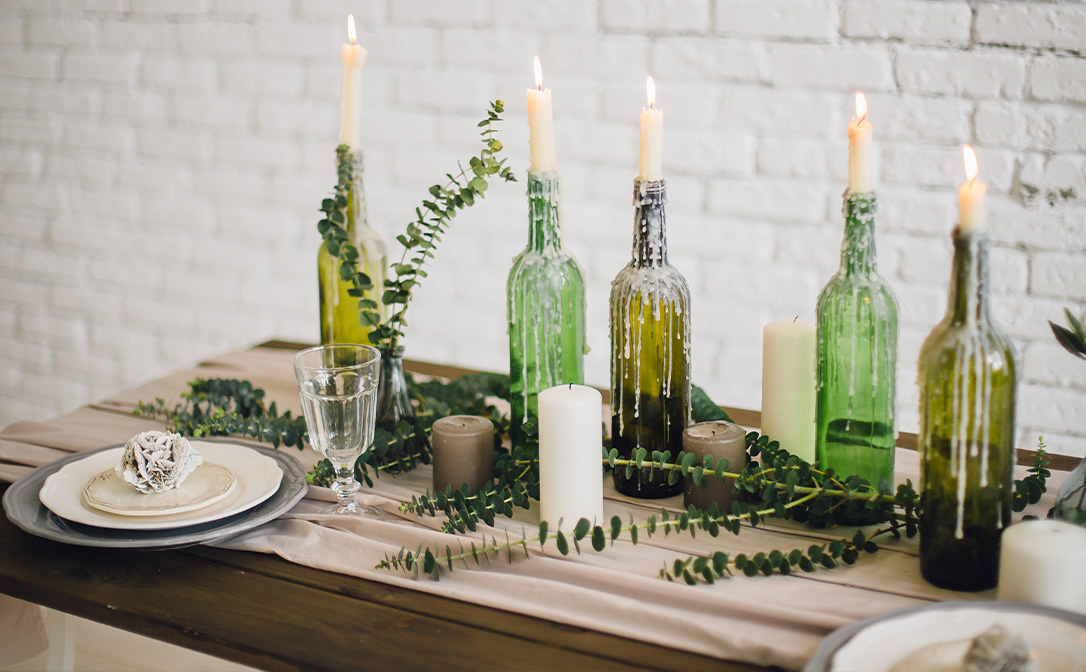 6. Create a wicked wine candle (pun intended)
Did you know there are businesses that can turn your wine bottles into candles? Preserve a special bottle by having it made into a candle for your home or as a gift for a loved one. You can also have bottles made into candle holders, glassware, jars and even table lamps. A quick online search for "Wine bottle candles" or "Wine bottle lamps" should turn up some great options close to you.
Don't forget the value of wine knowledge! Many wine drinkers say that learning a bit about wine and appreciating it more led them to drink less but better. By slightly reducing your consumption overall (while picking the wines you really love), you can make a big difference!
Prepared by Verity Martin, Regional Marketing Manager (EMEA) | Instagram: @the.nectary.
---
Related content: