We recently hosted a panel debate with industry professionals to inspire WSET students and alumni on how to break into a career in the marketing of spirits, wine, and beverages that you can view in full on YouTube.
One of our panelists was Tom Harvey, co-founder of YesMore drinks marketing agency. We sat down with Tom afterwards so he could share his advice on developing a career in drinks marketing and the skills and attributes he looks for in a marketing professional.
Click here to watch the full webinar.
Could you give us an introduction to yourself and your organisation?
I co-founded YesMore Beverage Marketing Agency in 2017 with co-founder Dan Hooper. We were both colleagues and best friends and wanted to create a marketing agency that was focused and specialised in our shared passion: drinks.
We both have a genuine passion for drinks. Dan has spent several years brewing his own beer in a mash tun built from an old boiler, and I formerly worked in hospitality - in bars ranging from student nightclubs and gig venues to cocktail bars and rugby pubs. I loved it.
Our clients include Aperol Spritz, Cambridge Distillery, Ridgeview Wine, Salcombe Gin, Balblair Whisky, Caorunn Gin, Speyburn Whisky, Black Tower Wine and more. We're a remote-first company (always have been) with bases in London and LA, but our team works from all over the world.
What kind of training, skills or attributes do you value when looking for new members of your team?
It's not about formal education for us or rigid parameters. We don't care if someone has a university degree, for example. While it can be good to see that a candidate has enough self-motivated work ethic to get a degree, we prefer to be a little more inclusive with our recruitment - there are other ways to demonstrate work ethic.
For example, it could be that someone built a great brand - even themselves - really well via social media and content, or it could be that they've achieved a certain level with WSET.
Really we're looking for two things: passion in delivering a key skill that we need and the work ethic to self-motivate and deliver great work.
What starter roles are there at a drinks marketing agency?
People who join YesMore (and agencies like ours) with little or no experience in marketing tend to start as a (paid!) intern where they learn about every part of the business over the course of a few months. They might cover research, copywriting, production, community management, reporting, paid social, new business, client handling and more.
By the end of an internship, they and we will have a good idea of their key skills and interests and will likely offer them a junior position in one specific area.
Such a role could be as a community manager (the person uploading and posting the content to social channels, replying to comments, engaging influencers, building social reports, writing copy for content plans and more) or an account executive (a junior account handler, liaising between the client, our team and our suppliers to ensure campaigns are moving forward and actions are being actioned, etc).
What's the structure above that?
Our entry-level roles are often overseen by a social media manager (SMM) responsible for leading our client's social media accounts. They will look after community managers, brief photographers/videographers, liaise with our paid social team and be the key contact for our clients and our suppliers. They're the central point of all activity.
They're overseen by an account director responsible for developing and leading the strategic direction for our marketing campaigns. They'll give direction to the SMM, liaise with clients on strategy, be a problem solver, sign off costs internally and oversee our budget for the client.
They, in turn, are overseen by our head of client services, who oversees all client work and staff at the agency and act as a contact for senior client contacts when needed.
And then there's Dan and me as co-founders, who lead on growing and shaping the agency. We run business strategy, market the agency, network and liaise with new client leads to get briefs for new work, which we then pitch for and (hopefully) win!
How important is drinks product knowledge in a marketing role? Does this change as people progress throughout their careers?
Whilst we don't require drinks knowledge, we do require passion and enthusiasm for what our team are working on, and that often comes in the form of knowledge for either drinks or marketing. It helps massively to be able to speak the same language as your clients and to understand what they mean when they refer to "listings" or "heads, hearts and tails" or "off trades", etc.
They'll be reassured that you 'get' them and their business. When we're pitching to prospective clients, we always remind ourselves that 'people buy people' so often if they like us, they'll invest in us, and that can come from demonstrating shared passions.
Interested in developing a base of knowledge in spirits? Our Level 2 Award in Spirits will teach you about the fundamental production methods and principal raw materials discovering how they are used to make the key spirit styles. Tap here to find out more.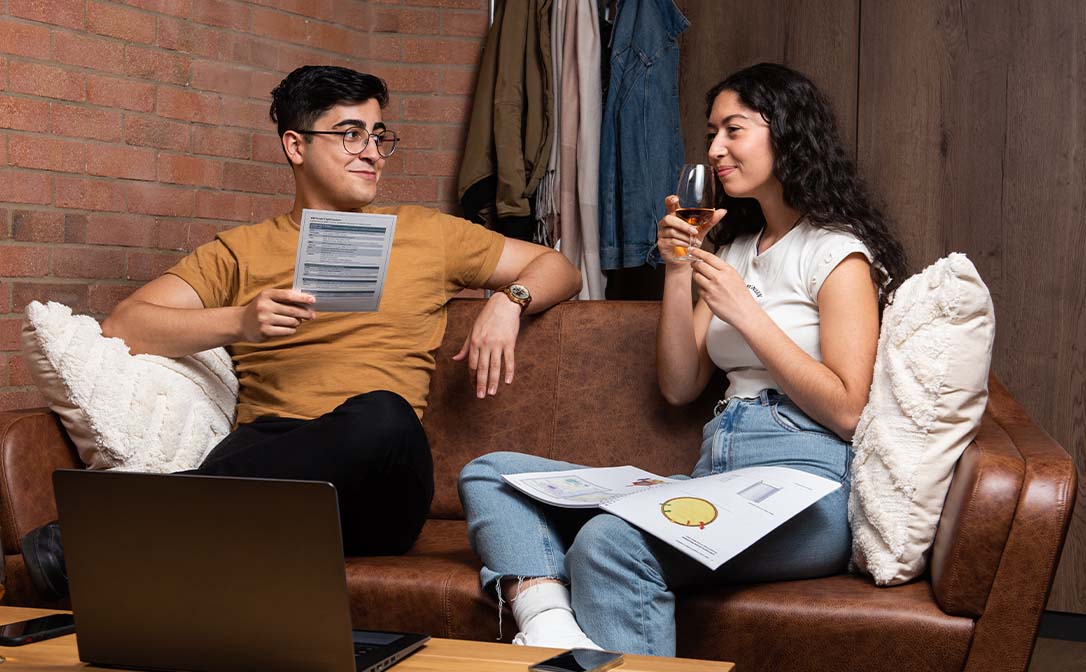 What exciting trends are you seeing in drinks marketing that professionals should be keeping an eye on?
Yes, there are trends like Hard Seltzers, Low/No ABV, etc., and they're all important. But for me, the exciting insights come from audience trends rather than drinks themselves because the drinks trends follow what the audience wants.
So I recommend looking at sites like Global Web Index, YouGov, reports from Kantar and also I really love the VinePair blog too. Trends that are interesting for us right now are the audience shift to buying brands with purpose, or those that give back to communities or charitable causes, and in brands that are genuinely sustainable.
There's also been a surge of interest in black-owned brands and those that champion black communities, as well as those that empower women or support gender equality. These are audience shifts in mindset that influence brands to do better, and it's those trends that are most likely to have longevity.
If you could share a glass of wine / have a beer with one person in the world, who would that be?
Hands down, David Attenborough. 🍃 I am an eco-warrior, nature and travel lover so I'd love to sit with him and ask him ten thousand questions about everywhere from Papua New Guinea to the Galapagos. 🎸 Dave Grohl is another legend I'd love to meet and, to be honest, I don't think I'd need to drink anything when meeting them - I wouldn't want to forget a thing!!
---
Related content