We've all been there.
You're on the spot and the wine list seems enormous. So many names, places and languages.
And the clock is ticking.
Luckily, I've put together some advice that should help you make the right choice the next time you're dining and drinking out.
Kate Powell, Head of Digital Marketing, WSET, previously worked in roles where she reviewed wine lists: from traditional tomes to wild one-pagers.
How a list is structured
The most traditional approach, still favoured by most high-end restaurants, is to structure the list by colour, country and region. With this format, there's an assumption you know a little about where wines come from.
The good news is more casual dining environments have moved away from this model. Instead, they've begun listing their wines by a "style", such as full-bodied, refreshing or fruity (to name a few). If you're not confident about how the grape and region can influence the flavours of a wine, then this model of the wine list is more user-friendly and a little less daunting.
However, remember that at some point someone has had to make a subjective choice: is this wine fruity and voluptuous, or full-flavoured and deep? These descriptors can occasionally be a little "woolly", and some wines can straddle more than one category? If in doubt, always ask.
Don't overlook 'by the glass'
Picking a wine by the glass can be a great option if you and your dining companions have opted for different menu choices, if you want to taste a few different things, or if you want to pair your wines with each course without drinking too much.
If you're keen to look 'behind the label', with the Level 2 Award in Wines, you'll gain an understanding of the factors that influence the style and quality of the wines you love and discover new styles and regions. Find out more here.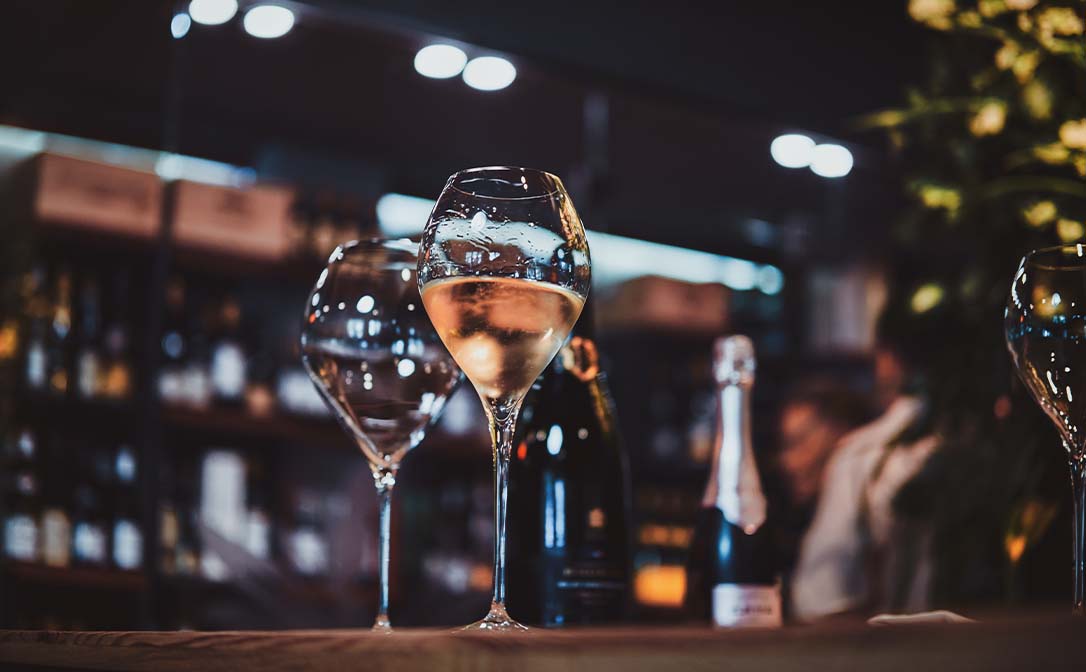 The wine by the glass menu can also be a good place to look for a summary of a restaurant's most popular styles of wine. This can be particularly helpful if you're faced with a huge wine list that might otherwise seem a bit overwhelming.
If you are in a group, however, wines by the glass don't usually offer the best value for money.
Think a little off the beaten track
Common, well-known brands, grapes and regions frequently come with a higher markup, as will wines from regions seen as premium or high-end.
By choosing regions or styles that are a little more off the beaten track and less popular you can often find better value for money. Next time, why not swap your Nebbiolo from Italy, for a Xinomavro from Greece. Or your Chenin Blanc for a dry Furmint from Hungary.
Jake Skakun, Wine Director at Grey Gardens & Le Swan, Toronto, adds: 
"Look for wines from undervalued regions! Places like Portugal, Germany, Galicia in Spain, as well as Beaujolais and the Loire in France tend to produce wines that punch above their weight class."

Pairing with food
There are some simple principles to food and wine pairing to bear in mind when making your choice. Salty foods are likely to make your wine taste more fruity and acidic, and they can be a good counterbalance to tannic wines. High acid food can balance very acidic wines.
If in doubt, pairing food and wine from the same region is often successful as they have evolved together! Ultimately, the most winning pairing is one where you like the food and you like the wine, so don't be afraid to experiment!
Using peer review apps
There's a growing trend to rely on wine reviews by peers, particularly on wine review apps (such as Vivino and Cellar Tracker). While these can be helpful guides, they can also be misleading.
Why can they be misleading? When using these scoring systems, the majority of users aren't rating a wine after objectively asking "Is this an acceptable/good/great quality wine?". The majority are basing their score after asking themselves "did I enjoy this wine?".
Let's imagine a wine drinker – 'Joe'. Joe prefers light, fruity, easy-drinking reds. When he's served a complex, tannic, full-bodied red he only scores it 1-2 stars out of five. Is this definitely a bad wine then and one you should avoid? Or just one Joe didn't like?
Of course, if a wine receives a huge number of consistently low reviews, then it might be worth picking something else!
Tasting a wide range of wines from different regions and grapes is the best way to start finding out about your own wine preferences. Make sure you keep a record by writing short tasting notes for each wine you try.
There's something wrong with your wine…
Although winemaking techniques and improvements in bottle closures mean that faulty or tainted wines are far less common than they used to be, it can happen.
Also, while most bars and restaurants work hard to maintain open bottles for their wines by the glass at the optimum freshness - some even invest in great preservation systems - if you're not sure that your wine tastes right do check with your somm or server.
Ask for help
Whether you've been presented with a wine list that seems hundreds of pages long and reads more like War and Peace, you're just not sure what will go well with your food, or you're just keen to try something new, don't be afraid to ask for help.
Always be honest about what you're looking for and your sommelier (or wine waiter) should be able to give you some great recommendations regardless of your budget.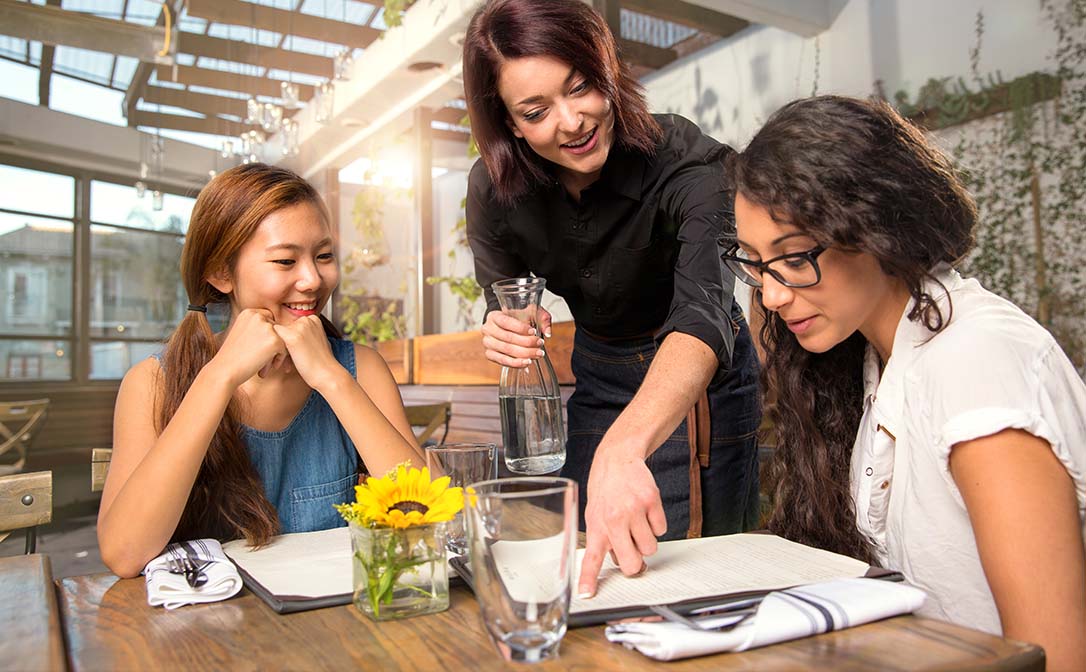 Build your wine confidence, take a course!
WSET's Level 1 Award in Wines is the perfect entry point to start learning about wines. You'll be introduced to the main types and styles of wine as well as common wine grapes and their characteristics (and learn some of the principles of food and wine pairing).
If you're ready for more, then the Level 2 Award in Wines builds on the introductory knowledge you'd gain at level one but goes on to explore many more of the factors that impact the style and quality of a wine.
Understanding what effect, the region and grape can have, and why wines taste the way they do, can help you to pick wines with confidence as you can start to make assumptions about what to expect. Taking a course can give you the opportunity to tune your palate and build your tasting confidence!
Checklist
If you're doing research in advance, it's good to have a backup plan, the online wine list might not exactly match the one they have in the bar/restaurant.
Take your time when reading the list.
Be upfront and clear about your budget, both with your fellow imbibers, and your server.
Do check the bottle when it's presented to you. If it's not what you were expecting, speak up.
Taste the wine! If it doesn't taste right, send it back…
If in doubt, ask for help.
Depending on what you're eating, sometimes a beer or cocktail might be a better pick! 😊
Written by Kate Powell, Head of Digital Marketing, WSET.
---
Related content: