When it comes to the wine lover in your life, you might think the best gift is a bottle of wine. However, as taste can be subjective and it can be hard to guess what they will like, instead, why not build them a "starter pack" of accessories to help them navigate their wine journey?
Glassware
There are a lot of studies that show the wine glass you use can have a sizeable effect on taste and appreciation. While some of this is still subjective (much like our individual tastes in wine), there is no denying that good wine glasses can add to the enjoyment of a "wine moment".
With so many styles and shapes available, here are some top tips:
Finer glasses with a thinner rim may improve the delivery of the wine, but you'll want to balance this out a little with practicality. If the person you are buying for has a tendency to knock things over (we've all been there), it's worth noting that they're often more delicate.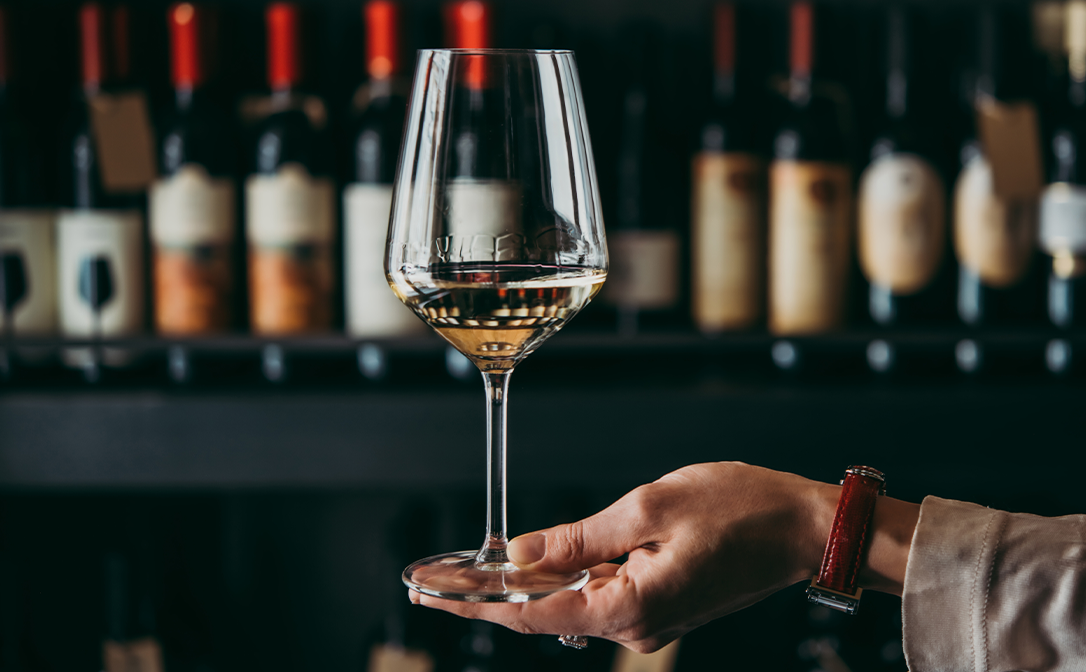 For a good "all-rounder", aim for wine glasses with a larger bowl. In larger bowled wine glasses, there is greater air contact with the wine, typically, this allows it to "open up" and release more aromas and flavours. *
For fizz, the coupe may seem like a romantic and fun option, but the shape of the glass means that the bubbles dissipate quickly. A "tulip" shaped glass will serve nearly all their fizz needs, from Prosecco to Champagne.
Opener
A good bottle opener is an essential bit of kit for every wine lover; however, you don't need to spend a fortune.
At the more expensive end of the spectrum are lever corkscrews and electric corkscrews. While these are very easy to use and can make great options for those with mobility issues or injuries, they tend to cost more, and the electric corkscrew may cause older corks to break.
The type preferred by most wine professionals is the wine key, also called the "Waiters friend". Initially, it can take a little bit of skill to master – but it's light, transportable and with a little practice, an invaluable tool for any wine occasion.
While you may be tempted to opt for a novelty corkscrew, one that has a "humorous" shape, or is heavily decorated, the lustre will quickly wear off. They may add unnecessary bulk to what can and should be a sleek design and are far more likely to break at a critical moment! Save them for the occasional wine drinker, not the wine lover in your life.

The Waiter's Friend corkscrew
Preservation system
If you've ever opened a bottle of wine to have a glass or two but come back to it in a few days, you've probably found it's started to lose its freshness. Depending on how long it's been opened, it may even start to taste like vinegar! This is due to the wine reacting to oxygen. So, for the wine lover in your life, a preservation system that protects wine from exposure to air is essential.
Vacuum pumps: in general, these are the most budget-friendly options. They come with a stopper and a pump which can be used to suck the air out of the wine bottle.
Inert wine gas preservation systems: These work by inserting an inert gas into the bottle. This gas, being heavier than oxygen, creates a protective layer on the surface of the wine. While they are more effective than the vacuum pump (some manufacturers claim they can keep your wine fresh for months), they can be quite an expensive option, so are best saved for the truly passionate wine drinker, particularly those with a wine cellar they'd like to sample!
Sparkling wine stoppers: Once a bottle of sparkling wine is opened, it can quickly lose its fizz. A good stopper can keep bubbles going for up to five days! Look out for ones that clamp to the bottle, and as you can find inexpensive stoppers that do the job well, these make excellent stocking stuffers.
Books
One of the best things about wine is that there's always something new to learn! Head to the food and drink section in any good bookshop and you're bound to find some great books on wine. From memoirs and anecdotes from people who've spent a lifetime in the drinks industry, to hefty encyclopaedic tomes about everything grapes.
If the wine lover in your life has a particular love of a country or region, it's worth looking out for any recent releases that will allow them to explore their passion and build their knowledge.
You may also find "Vintage guides". Often in the form of a "pocket" guide, these offer great and specific insights into how wines from wine-producing regions and countries have been influenced by vintage variations - the different conditions experienced in the vineyard from year to year. Particularly for the ardent wine collector, these guides make brilliant gifts.
Event / course
It's always worth remembering, wine is made to be drunk and is often best enjoyed when shared with other eager wine lovers.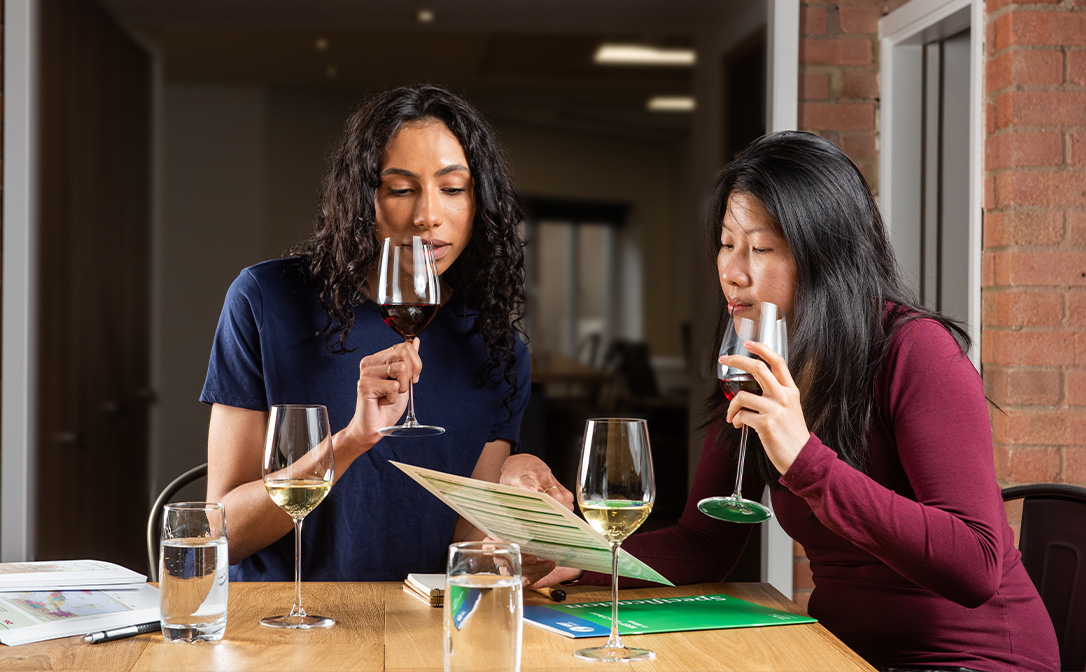 Take a look at event listing sites, check your local wine shop, or our Where to Study page to locate wine schools near you offering courses and events. An evening tasting wines with fellow aficionados, led by an expert, is a brilliant gift – and if you buy two tickets, you can share the experience!
If you know the wine lover in your life is ready to take the next step up, a wine course is an investment that will give them incomparable knowledge, tasting skills – and the confidence to swirl, sniff and sip like a pro!
*For WSET courses and tastings we recommend using ISO glasses as these ensure we're creating consistent tasting notes.
Keen to discover more about the basics of wine characteristics? Our internationally recognised Level 1 Award in Wines will give you the foundation of knowledge to begin your journey in wine. Find out more here.
---
Related content: