Easter is celebrated by friends and families around the world. But from place to place, there are many different traditions and dishes. Let's explore how a few countries celebrate, what food they serve, and explore some top tips for wine pairing.
If you're interested in learning the basics of how food interacts with wine, the WSET Level 1 Award in Wines is perfect for you!
France
Roasted lamb is a popular choice at Easter for many French families. This is sometimes served with gratin dauphinois (a creamy-baked potato dish) or navarin d'agneau (lamb ragoût/stew).

These rich foods are often well suited to wines with plenty of flavour, tannins and acidity, to stand up to the fat and flavour of the dish. A Cabernet Sauvignon blend from Bordeaux or the South of France might work well for you. Or you could go for a Bandol from Provence - a powerful wine made mainly from the Mediterranean variety Mourvèdre.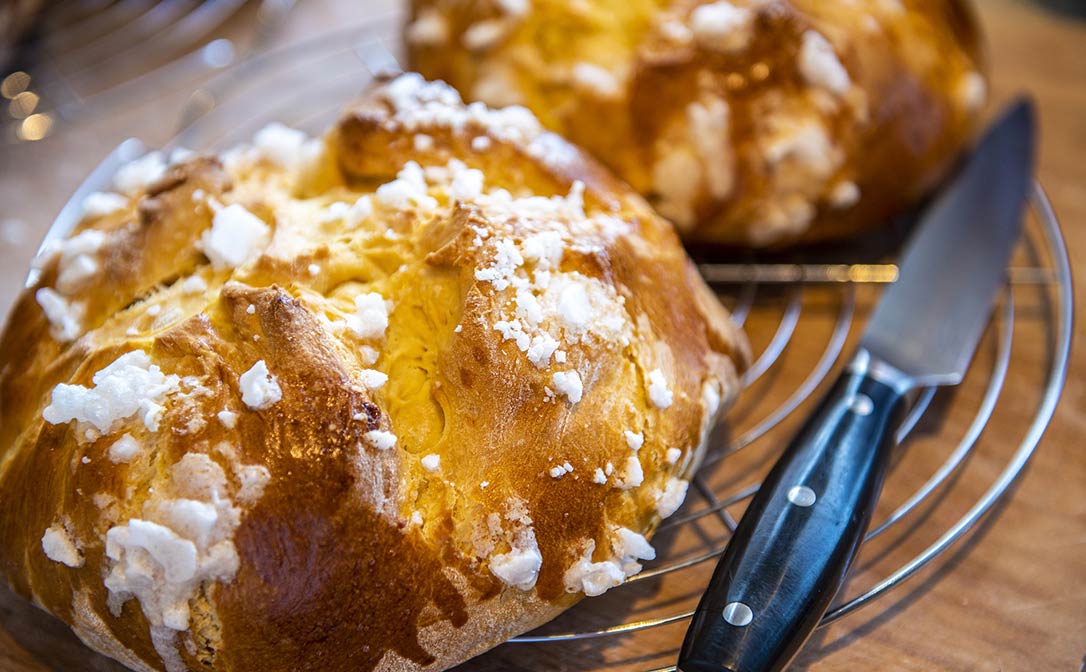 For dessert, many people enjoy Mouna, an orange-flavoured brioche bun or loaf. While the dough can be made in different ways, the elements common to nearly all recipes are citrus fruit, orange blossom and aniseed.
To balance the sweetness in the Mouna, you'll need a sweet wine. Muscat de Beaumes de Venise AOC is a sweet fortified wine from the Southern Rhône that often has similar orange blossom aromas. Alternatively, you could try a Sauternes from Bordeaux or a Jurançon Doux from the foothills of the Pyrenees. 
Brazil
The catholic country of Brazil commemorates the passing of Christ in the holy week of Semana Santa. From Good Friday, many abstain from meat until Easter Sunday.
In between, Brazilians enjoy sweet, sugary chocolates such as brigadeiro (hand-rolled chocolate balls). Another delicacy called paçoca is made from crushed nuts, flour, sugar and salt, baked into a hardened candy. This is a well-known treat enjoyed by many and handed out at festivals.
Brazil has been making wine for over 100 years and has more recently built a reputation for producing very good sparkling wines. A slightly sweet Brazilian sparkling wine made from the Moscato variety could make the perfect partner for sweet pastries. If you can't find a Brazilian example, a Moscato d'Asti from Italy would offer a similar experience.
On Palm Sunday, bacalhau (salted cod) is often served as staple dish. Like other South American countries, Brazilians have a tradition of preserving meat and fish with salt. Easter bacalhau can be served in many ways across this enormous and diverse nation.

Salted cod can pair very well with high acid, aromatic whites – a Brazilian Riesling or Sauvignon Blanc for example. If you're struggling to find Brazilian wines, you could seek out other wines made from these varieties. Or perhaps look to Portugal, where salted cod is often eaten alongside white wines made from the country's many aromatic local grapes. An unoaked white from the Douro Valley or Vinho Verde could be a great option.
Australia
Australians tend to celebrate in much the same way as the UK and the US - with plenty of chocolate - but you may struggle to find the Easter bunny! In Australia, rabbits are renowned as pests for destroying crops. Back in the nineties, companies decided to start making chocolate bilbies (Australian bandicoot) instead of chocolate rabbits.
If you're looking for something to sip with a chocolate bilby, you could do much worse than one of Australia's many excellent sweet fortified wines. Muscats from Rutherglen in Victoria are probably the easiest to find outside of Australia and offer incredible flavours of dried fruit, honey and orange peel.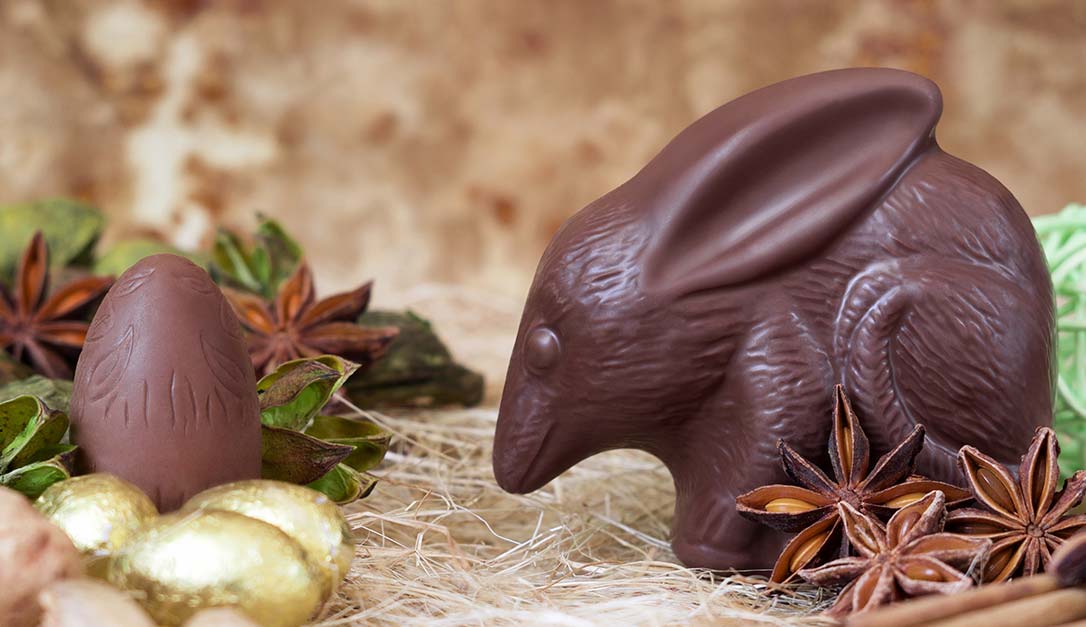 These are just a tiny few of the different food and wine combinations that will be enjoyed around the world this Easter. What will be on your table? 
To learn more about international grapes and wine regions, check out the WSET Level 2 Award in Wines. Have a great Easter if you're celebrating, cheers!
First published in 2021. With thanks to WSET Level 3 Award in Wines holder Marcus Hill for putting this article together. 
---
Related Content: