Widely known for its refreshing unoaked style, Albariño is a popular pairing with the freshest seafood dishes or soft cheeses. But where is it grown, and why does it have two different names?   
The basics about Albariño
Albariño is a white grape variety that grows in Rías Baixas DO region in the north-west corner of Spain; in fact, it makes up the vast majority of all grapes grown here. It typically produces dry, medium-bodied wines with high acidity.
Why Albariño thrives in Rías Baixas
Close to the Atlantic Ocean, this region has a moderate climate and is notably cooler, wetter and cloudier than many of Spain's other wine-producing regions. The humid conditions mean that vine diseases such as mildew and rot are a common problem. However, Albariño has a thick-skin and is able to resist fungal disease, which is useful in the damp climate in which it is usually grown. As an extra precaution, vines are sometimes trained on pergolas to encourage air circulation.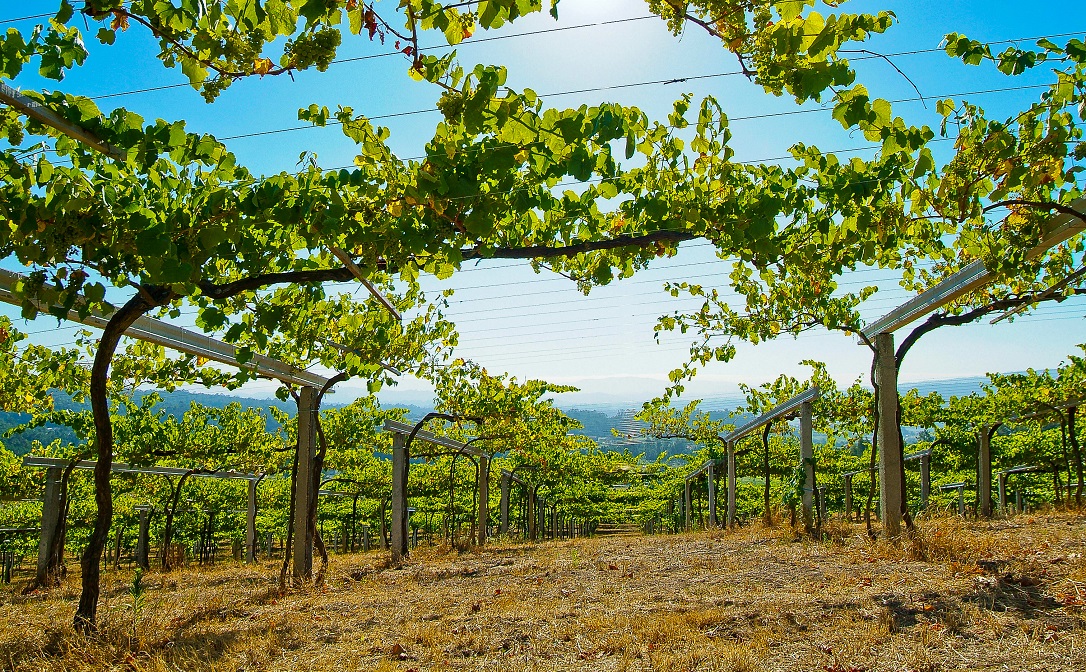 Pergola vine training in Rías Baixas
Albariño wine styles
Albariño is most commonly an unoaked wine that is intended to be drunk while young and fresh. Some wines are made in a richer style, occasionally with a touch of oak or lees stirring. Albariño is naturally high in acidity and produces refreshing wines that are perfect for cutting through fatty or oily seafood dishes or soft cheeses. Flavour characteristics include citrus fruit such as lemon and grapefruit, and stone fruit like peach and apricot.
Where else does Albariño grow?
This grape variety is one of Portugal's 250-plus native varieties, where it is known as Alvarinho.
Due to an increase in popularity, producers are beginning to plant this variety in suitable sites around the world in places like California, Australia or New Zealand.
For more on Albariño and other Spanish varieties, catch up on our Bitesize webinar on Spain's main wine regions.
Is there a difference between Alvarinho and Albariño?
Not really! It's a matter of location. Portugal and Spain both have a claim to the origin of this grape variety, as it appears to have  originated around  the border of the Vinho Verde (Northern Portugal) and Galicia (North West Spain) regions. So depending on where you're drinking the wine or where it was produced, the label will state either Alvarinho or Albariño.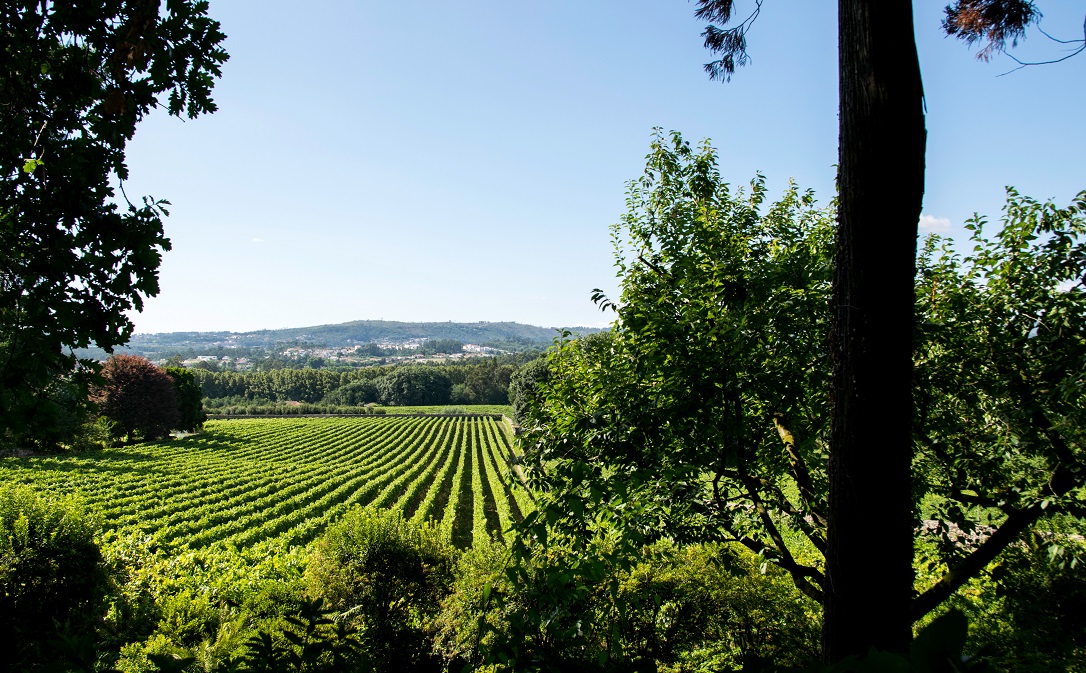 Scenic Vinho Verde
Our Level 3 Award in Wines provides a deeper understanding of grape varieties, grape growing, and wine making. Sound interesting? Find out more about this qualification today.