However much you love wine, learning how to taste and describe it confidently takes time and practice. But wine tasting should never be a chore! Here are a few ways to keep the fun of wine tasting alive while honing your palate.
We hear it all the time - "I'd love to learn more about wine, but my palate isn't great."
The way we see it, tasting technique is not some magical gift - it's a skill that improves with practice. For most wine drinkers, simply knowing which wines you enjoy is more than enough. But as soon as you start delving further into why you like the wines you like, and what makes them unique, you've entered tasting technique territory.
Throughout the WSET wine qualification levels, we build your tasting skills step-by-step and offer you loads of opportunities to develop your palate. Once you have the foundations in place, you can take this skill as far as you like. If you aspire to become a world-class taster, you'll likely need to spend hundreds, if not thousands, of hours tasting your way around the globe.
Sounds great, right? But as with any kind of practice, there's a risk that on some days it will feel like hard work. You'll probably have to taste wines you don't enjoy, or find boring, and it can get expensive. If you're preparing for advanced wine qualifications, the added pressure of a looming exam can become a burden too.
Here we've rounded up a few ways to make refining your tasting technique both fun and sustainable.
Great wine deserves great company
A tasting group is one of the most valuable assets you can have while learning about wine. If you are within easy reach of other wine enthusiasts, we would urge you to reach out and form a tasting group. It might involve pushing yourself out of your comfort zone, but the rewards are huge.
Cost: sharing bottles significantly lightens the load on your wallet
Motivation: you're far more likely to keep up your practice when others are relying on you to contribute, and when it's a fun and sociable experience
Objectivity: tasting alone can give you tunnel vision. Hearing what others are tasting and experiencing keeps your mind open.
While it's generally easier and more cost-effective to run tastings in person, there are many thriving online tasting groups. Some keep costs down by rebottling and sending samples or by choosing wines that are available in half-bottle.
Ready to learn to taste like a pro and take your wine knowledge to the next level? Tap here to find the right course for you with our interactive "Where to Study" map.
Think like a detective
Playing sleuth is a great way to keep you focused and interested when tasting. Your tasting note is the evidence – the data you gather here leads you towards useful conclusions.
A great way is to select a flight of wines with a common link. If you are setting up a blind tasting for a group, you can keep the link a secret and see if they can identify it using their powers of deduction.
Grape variety: choose wines made wholly or predominantly from one grape variety. You can use this to explore different variables such as climate or winemaking style.
Region: get to know a particular region in detail by tasting a few of its best known wine styles side by side
Quality level: first pick a specific region or style, then within this select wines of different quality levels and price points.
Production method: this is a great one for sparkling and fortified wines. Try and deduce how the wine was made using the evidence in your tasting note.
Always remember to give reasons for your deductions. It's one thing guessing a wine's origins based on a hunch, it's a much more advanced skill to be able to explain how your tasting note led you to that conclusion.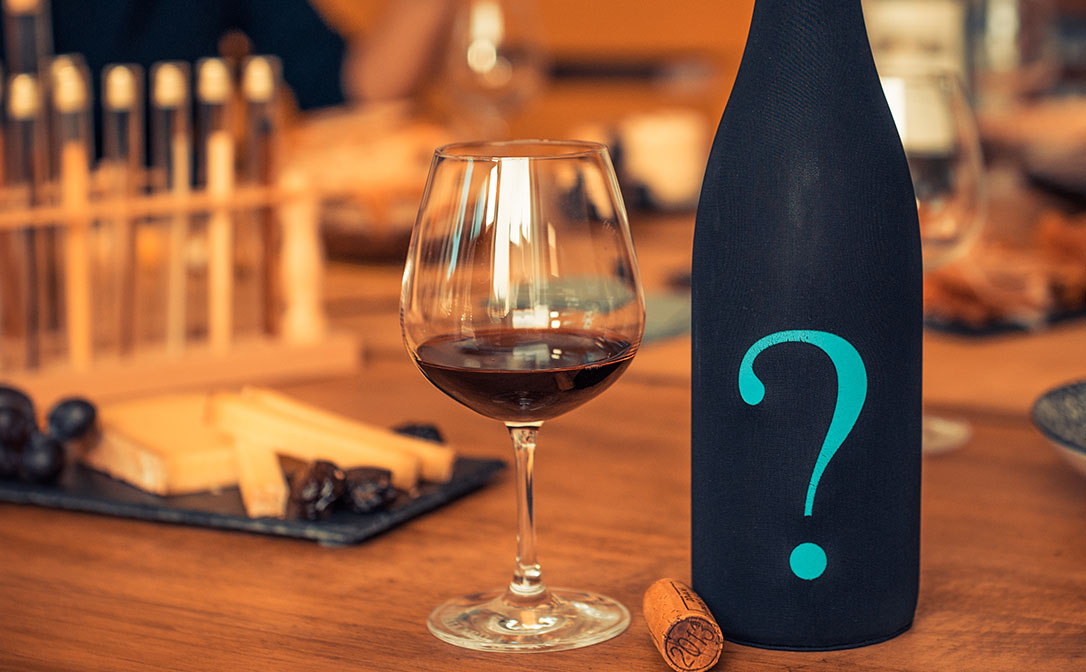 Expand your wine vocabulary
Don't feel like tasting today? You can still use the time to build your wine lexicon. Think of some wine aromas/flavours that you're less familiar with and try to get to know them.
The WSET Systematic Approach to Tasting Wine offers a wine lexicon split into clusters and grouped by production stage. It is by no means an exhaustive list, but it's a great starting point.
For fruits or vegetables, you could plan a dish around them. For flowers, treat to yourself to a bunch and let their aroma permeate your memory over the coming days. Taking the dog for a walk in a forest or on a beach? Don't be shy of giving things a big sniff (your dog isn't!)
Not all wine descriptors are widely available in every country. If you're travelling, don't miss the opportunity to explore new aromas by visiting a local food or flower market.
Make wine tasting an everyday habit
Don't restrict your tasting practice to formal tasting sessions. Building quickfire tastings into everyday life can be a lot of fun.
Passing a wine shop? Pop in to see if there's anything open to taste. Even better if they have an Enomatic machine.
Download the WSET Tasting App to keep track of your notes. Using the 'appearance-nose-palate-conclusions' structure will keep the WSET Systematic Approach to Tasting top of mind - very important if you're studying for an exam.
Ordering wine in a bar? Even if it's the house pour, take a second to run through a quick tasting note and quality assessment in your head. It'll become second nature in no time.
Host a wine tasting for friends
One of the best ways to solidify your expertise is to pass it on to others, so why not invite some friends over for an informal tasting? Tasting with friends is a very different experience to tasting with other wine students. You'll need to turn the formality down a few notches and keep the information at a level that suits the room.
Here some suggestions for keeping the fun flowing, while still ensuring you learn:
Set up: nothing fancy needed – the only 'must' is ensuring everyone has at least two glasses, so you can make comparisons between wines. It's a good idea to supply spittoons, plenty of drinking water and some crackers or bread.
Budget: setting a budget is key. You could ask everyone to bring a bottle within a set price range, but they might be unsure what to choose and you'll likely get lots of wines of the same quality level. If you want more control over the selection, check what they are happy to pay and choose a range of wines within a total budget.
Theme: if its most people's first time tasting, it might be best to keep things simple and stick to commonly known grapes, regions or styles. If they're more experienced, you can delve deeper into a style or region.
Gamification: there are plenty of wine tasting games to try out if you fancy making things a little bit more competitive! For example, you could write down a simple tasting note for each wine, including a couple of 'red herrings', and have your guests match them to the bottle.
Blind or sighted?: If you like, you can keep your bottles 'blind' by wrapping in foil, covering with a sock, decanting or using blind tasting bags. This can be a good way to keep people's minds open, but it can also be a bit daunting. New tasters often learn more when they have some context about the wine and can see the label.
We hope these tips have given you a bit of inspiration. Always remember how much work and passion goes into making a bottle of wine. The better your tasting gets, the more you'll understand and appreciate the natural and human influences that have resulted in that delicious liquid!
---
Related content: