Guadeloupe's rum producers are taking hold of their traditions, celebrating their heritage, and planning for a bright future.  
Freelance spirits writer Lee Connor recently visited Guadeloupe on a spirits judging trip, and is sharing his impressions of the islands' passionate rum producers.  
The history of rum in Guadeloupe 
When looking at a map of the Northern Caribbean islands, there is a clear butterfly shaped land mass, surrounded by a splattering of outer islands. Just north of Dominica and south of Montserrat is where you will find the French archipelago of Guadeloupe. The archipelago is home to 370,000 people, with approximately 30,000 of those supported by the islands' second largest agricultural activity - producing sugar cane, which covers one third of the agricultural area.  
The farming of sugar cane in Guadeloupe started in the late 17th century, with the arrival of Dutch Jews. The new arrivals knew how to process sugar cane and taught it to the local French residents, who then established their own sugar plantations. Currently there are 3,500 sugar cane producers in Guadeloupe, all served by just two remaining sugar refineries. While 90% of the sugar cane is used to produce sugar, the other 10% is used to make rum. 
Sugarcane at Distillerie Bologne. Photo: Spirits Selection, Teresa Pacheco.
Rules and regulations of Guadeloupe rum 

 
In general, rum distillers have an abundance of options when deciding how and what to produce, as there are no overarching rules or regulations globally. Recipes and processes are often governed by local laws and traditions.  
It is a common mistake to assume that Guadeloupe rum distillers have the same approach as their French cousins in nearby Martinique. In fact there is a subtle yet important difference to their approach.   
Since 1996 "Rhum de la Martinique" has been governed by an Appellation of Controlled Origin (AOC) - a very strict set of rules that govern the farming and raw materials they use throughout the production process. 'Rhum de Guadeloupe', however, has been protected by a Geographical Indication (GI) since 2015, which allows for a broader range of production choices. For instance, producers in Guadeloupe can choose to use sugar cane juice or molasses as their raw material, and they are also not bound to the use of the traditional "Creole Still" which is legally required in Martinique.   
The assorted styles of Guadeloupe rum 

 
Now that we understand the regulations surrounding Guadeloupe rum, let's move on to the styles produced.   
Agricole rum is produced from 100% sugarcane juice. It is celebrated for its grassy and herbal flavours. 

 

Industrial rum is produced from molasses. It is renowned for its toffee and treacle-like flavours. 

 
Light rum, which is also known as White or Silver rum. This colourless rum must be rested (usually in steel vats) for at least three months before bottling. 

 

Gold rum or Amber rum. This must be matured in oak barrels for at least one year. 

 

Aged rums are attributed various titles depending on time spent in oak barrels

.  

 
After three years it can be labelled "VO" or "Très Vieux."  

 

After four years it can be labelled "VSOP," "

Réserve

Spéciale

",

or "Cuvée

Spéciale

"

  

 

After six years it can be labelled "XO

",

"Extra Vieux" or "Grande

Réserve

".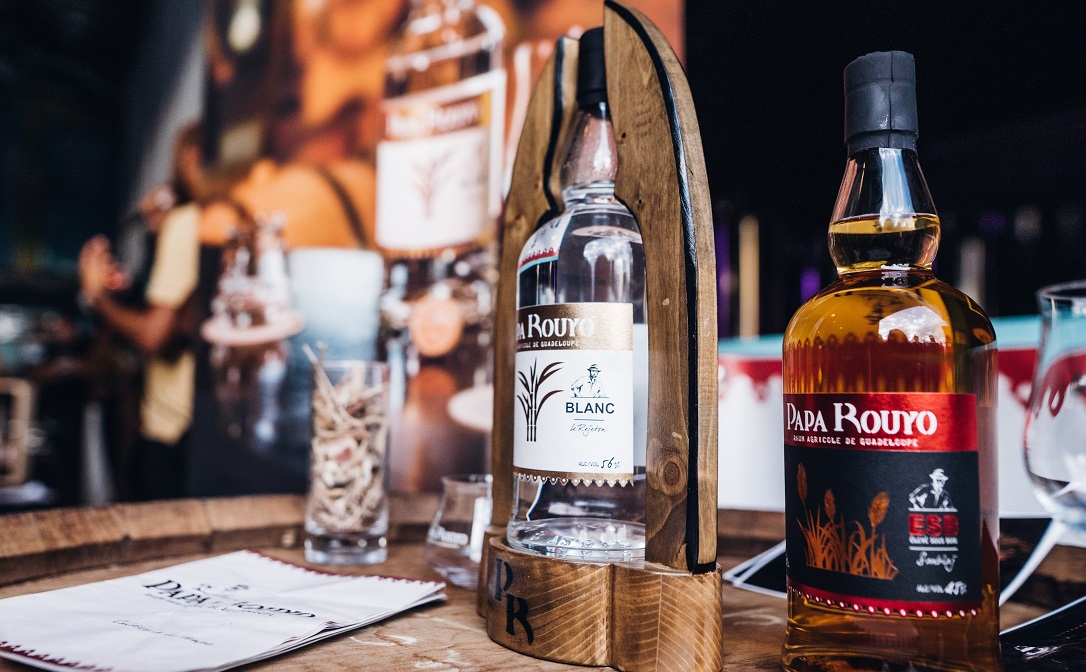 Different rum styles at Distillerie Papa Rouyo. Photo: Spirits Selection, Teresa Pacheco.
A Caribbean cornucopia  
The production methods and ageing options available result in an abundance of characterful rums of differing styles and flavours. The local distilleries all have their preferences.   
Distillerie Damoiseau produces both Agricole and Industrial rums and achieves stylistic complexity through blending. On the other hand, Bielle and Bologne Distilleries focus on sugar cane varieties to create unique flavours.  
"The experimental departments we have developed do research into varieties of sugarcane," says Jerome Thiery, Bielle Distilleries Director. "Some that were grown in the past, including Grey Sugar Cane, 'Broken Knee', and Balthasia varieties, are only found in very small quantities here on Marie Galante island."  
Lydia Loimon, Marketing Manager at Bologne Distilleries, adds: "Black sugar cane is really our house's calling card, our soul, our gold standard. It's what makes us proud, characterises us, and sets us apart".  
Papa Rouyos uses pot stills as a nod to the origins of rum making in Guadalupe. Their Brand Ambassador and Cellar Co-manager Xavier Piron explains: "Our idea is to make characterful pot still rum that can be savoured and drunk neat."    
The exciting future of Guadeloupe's rum producers
The island inhabitants embrace their inherited rum culture, often enjoying a Daiquiri style local cocktail called Ti Punch where sugar and lime are added to a Guadeloupe Agricole rum of choice. There is also a growing sense of pride and willingness to share the rum with the rest of the world. This is reflected in the fact that most of Guadeloupe's distilleries now offer tours and customer experiences. It would be remiss of anyone visiting Guadeloupe to not visit to Distillerie Reimonenq - credited with pioneering the idea of attracting tourists to visit distilleries on the island. It also has its own rum museum.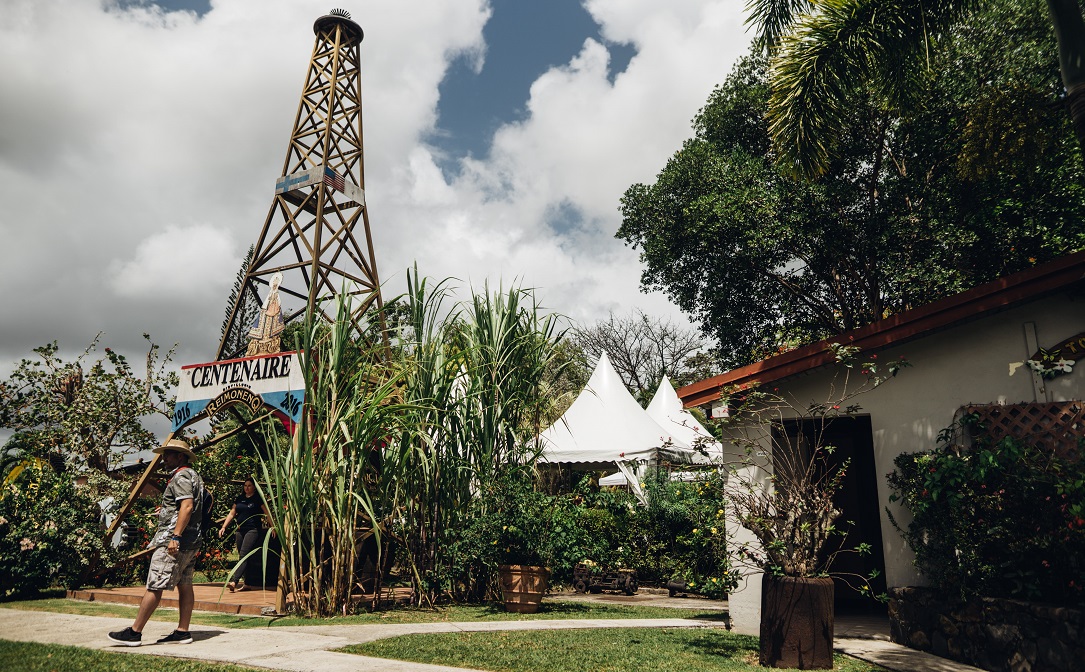 Distillerie Reimonenq. Photo: Photo: Spirits Selection, Teresa Pacheco.
Guadeloupe's rum community takes great pride in its production of this popular spirit. Anyone with even a passing interest in rum, or spirits in general, would benefit from studying their craft.  
Eager to find out more? Our Level 3 Award in Spirits offers a comprehensive look at how local production traditions, coupled with local laws, are used to create different styles of sugar cane spirits.  
About Lee Connor 
Lee is a

spirits

professional based in the UK with more than a decade's experience in judging, education, brand representation,

hosting

and writing. He was one of the first people in the world to achieve

WSET

Level 3 Award in Spirits and is certified to teach up to the WSET Level 2 Award in Spirits.