Interested in learning more? Catch up on our Bitesize webinar in which with Poitín pioneer Dave Mulligan and WSET spirits educator Charlie McCarthy explored this secretive spirit. 
A precursor to modern whiskey
Within the name of this traditional Irish spirit lies a clue to its origins. Since the 15th century, Irish farmers would often retain a portion of their crop to ferment and distil. These crops could have been any combination of cereals and also, from the 16th century onwards, potatoes and beets.  
Originally, this spirit was referred to in Gaelic as uisce beatha, pronounced 'ishka baha' which soon became known as whiskey in English. 
Over the next century, the British crown imposed a series of taxes on distilled spirits. The barrel-aged product of large, licensed distilleries became known colloquially as Parliament Whiskey, while the unaged home-produced spirit came to be named after the small pot it was distilled in: the Poteen or Poitín. 
Tip: if you want to pronounce the word Poitín with confidence, just remember it's the same as the first two syllables of famous actor Al Pacino's surname.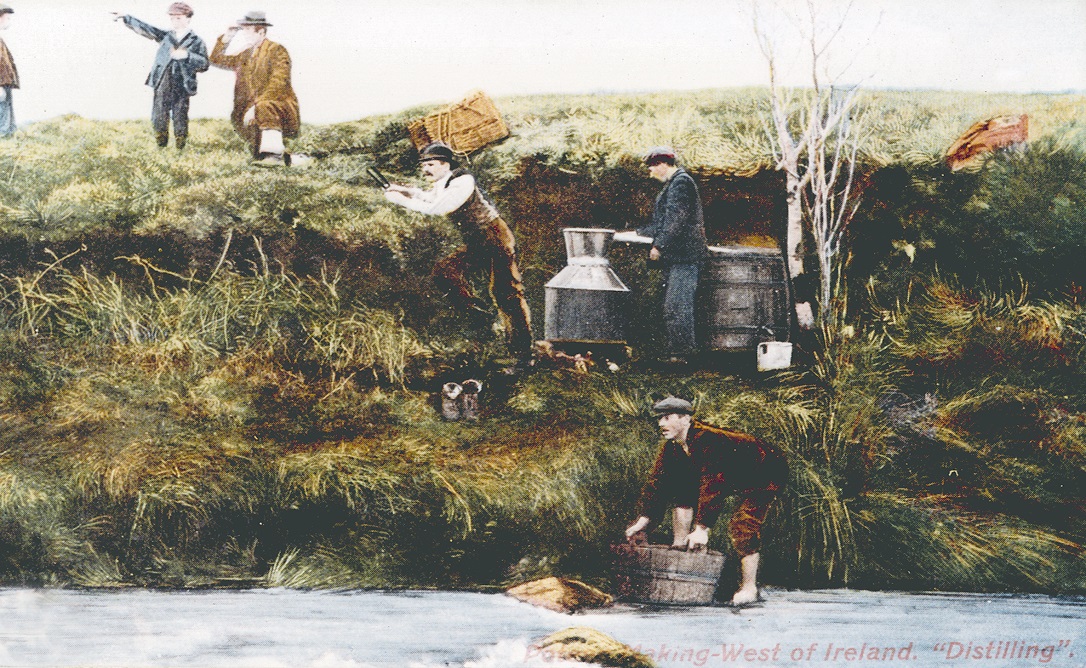 Image credit: Dave Mulligan
Illicit distillation

 
When Poitín distillation was completely outlawed in 1661, farmer-distillers unsurprisingly were less than cooperative, and began to distil in remote areas at night, earning the title 'Moonshiners'. The tradition of illicit (and untaxed) Poitín distillation continues to this day, though it was decriminalised by the Irish government in 1997.  
Despite this 336 year ban, Poitín remained available to those in the know in every town and village in Ireland, with a great variety in raw materials, production methods, alcoholic strength and indeed quality, developing district by district. 
How to serve

Poitín
We asked Dave Mulligan, Poitín expert and owner of Dublin's Bar 1661, for some of his signature Poitín serves.  
Belfast Coffee
60ml Cold Brew Coffee

 

30ml

Poitín

 

 

15ml Rich Demerara syrup

 
Stir over ice

 

Strain

 

Top with

part whipped

double cream 

and g

rated nutmeg 

 
Poitín

Mule
35ml

Poitín

 

12.5ml Lime

 

Bitters

 

Topped with ginger beer

 
Poitín

today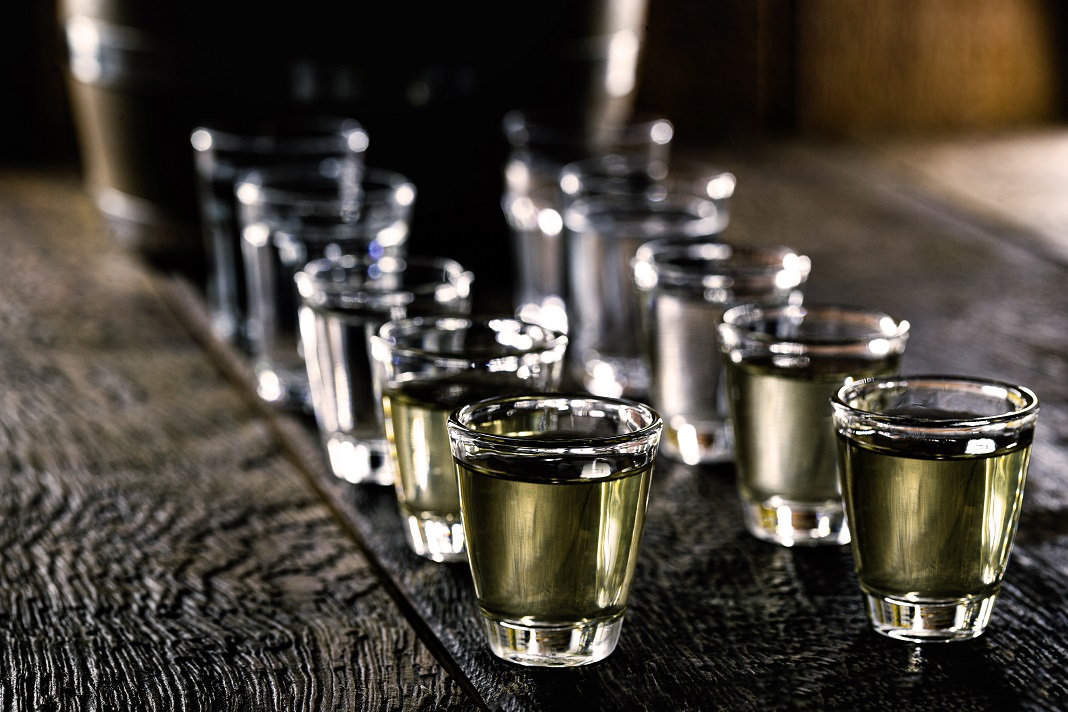 Today Poteen/ Poitín is a spirit category defined by a Geographic Indication (G.I.) in Irish and EU law, and is typically bottled unaged between 40% and 70% abv. It is one of several traditional spirit categories, such as Mezcal and Shochu, that are being rediscovered by adventurous spirit and cocktail drinkers. 
Compiled by WSET Spirits Educator Charlie McCarthy.