WSET recently spoke to Melissa Mills and asked what sparked her fascination with Japan and sake, and what inspired her to take the courageous step of leaving a career in dentistry to become a sake expert and educator.
She shared her insights about sake education, women in this traditionally male-dominated industry, as well as some top tips for pairing food and sake.
Firstly, would you tell us a bit about your background and how your career started?
I grew up, a child of the '60s, in the lush, green "Land of the Long White Cloud" New Zealand. For the first 25 years of my life, our naturally beautiful but fairly isolated corner of the globe was my focus. But, like most young Kiwis, the BIG OE (Overseas Experience) was beckoning. Finally, with a university degree in Dental Surgery and some hard-earned savings in my pocket, I booked an open ticket to the Northern Hemisphere with a plan to undertake postgraduate studies in England. I never made it back home to NZ.
The intervening 30 years were full of adventures, being a dental professional, settling in Australia, becoming a Japanese food and travel fanatic and the most recent chapter: is my love affair with sake. Visiting Japan for the first time in 2008 was pivotal for me and ignited a deep-seated and enduring fascination with the country. Scratching the surface was just not enough (many fellow Japan lovers will understand this) and the need to explore further led to many carefully researched and meticulously planned annual vacation trips trying to unwrap Japan's fascinating but mysterious food culture.
Japanese locals I met, Tokyo friends, izakaya and restaurant wait staff introduced me to sake and its inextricable links to Japanese cuisine and history. I enjoyed all the sake I tasted and loved the associated stories, but it remained something mysterious and somehow out of reach for me. This changed in 2014 when on one snowy winter's day, guided by Jane Lawson from Zenbu Tours, I visited Nakashima Shuzo, a 300-year-old sake brewery in Mizunami, Gifu Prefecture. This was my first brewery visit and an opportunity to look at sake from its rice grain origin. This perspective highlighted just how much I didn't understand about the sake world and this, along with my woeful Japanese language skills, spurred me on to study further.
What inspired you to take a WSET qualification, and how has it helped you in your career?
In 2016, a random text message from a friend, who knew of my passion for sake, told me about a professional sake course being run in Melbourne for the first time. I quickly enrolled on the WSET Level 3 Award in Sake programme with Yukino Ochiai as an educator. This was my light-bulb moment, answering so many of my questions…. and creating more but also fuelling my desire to keep on tasting and exploring sake. It felt like all my worlds collided when I was honoured with the IWC Sake Prize from WSET Global which enabled me to travel to Yamagata, Japan and be part of the 2018 International Wine Challenge Sake competition. At this event, I got to meet and drink sake with my mentors, inspirational sake industry opinion leaders, educators, writers, promoters and importers from all over the world. Their enthusiasm for sake was like a contagious disease and I was completely hooked.
My boutique consulting agency Sake Connect was born from the sum of all these sake experiences and my WSET qualification was very much the doorway into this professional world. The transition from keen sake nerd to being a sake focused business was not easy and is a million miles away from my former life as a dentist but I'm enjoying the challenges. My core business is about connecting, sharing and learning about sake and I was really happy to literally "close the circle" by becoming a certified WSET sake educator in 2019.
Curious about learning more about sake? Our Level 1 Award in Sake offers you a unique hands-on introduction into the world of sake. You'll explore the main styles and types of sake through sight, smell and taste to develop an understanding of the key factors affecting flavours and aromas.
Find out more here.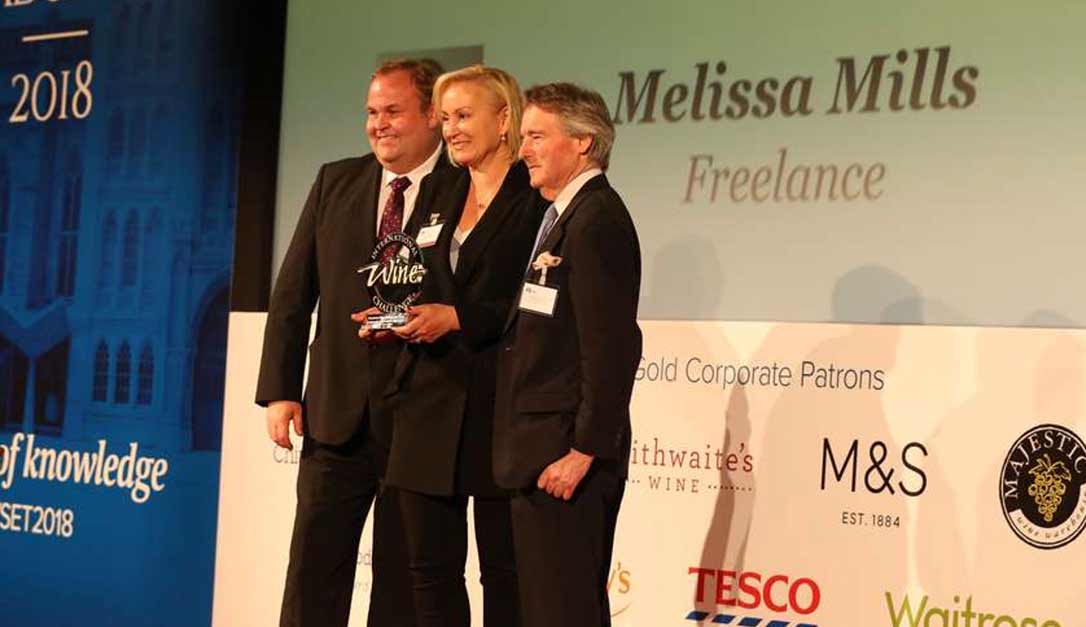 Why do you think sake education is important?
I am a declared "out there" sake lover and I'm very keen to get people to try this unique delicious beverage, fermented from the humble rice grain. It has a myriad of different styles and expressions, has a history dating back to ancient times and a natural synergy with most foods, particularly seafood and meat proteins which are the backbone of many fine meals. I believe sake deserves to equally share the stage with other drink categories and have its own distinct, separate page in a restaurant's beverage menu. Sadly, in Australia (and probably most countries of the world) I am part of a minority group, and the tides of wine, beer and distilled spirits are sweeping through and shaping people's experiences.
I am worried that the majority of Australians view something special, unique and covered in Japanese kanji characters with hesitation and refrain from buying or trying it. Many misconceptions are circulating about sake, and I want to dispel these and focus on simple messaging and improving access and exposure to elevate sake onto the dinner table.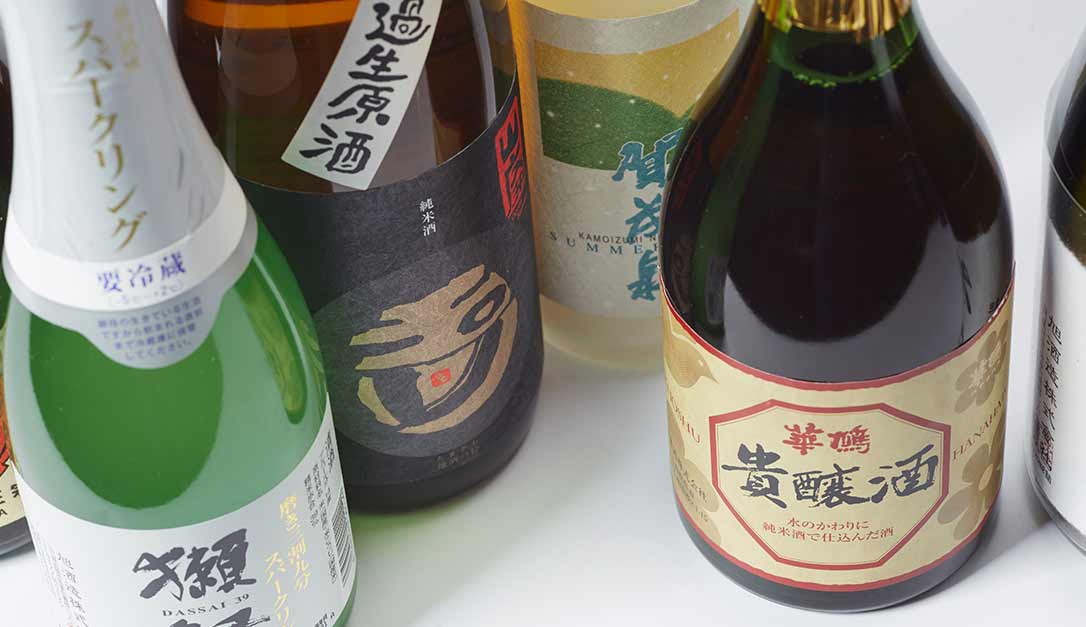 Entering a male-dominated field must have been challenging. What advice would you offer to women looking to begin a career in sake?
From a grassroots level, I think all traditional methods of fermentation practice have had to embrace change in gender roles as knowledge and society have developed. Interestingly in the sake world, legends tell us the very early makers of sake were, in fact, women. It was their role to start mouth-chewed rice moto and produce sake for the Lords of the time. Although the current practice of sake brewing is male-dominated, perhaps, we are part of a continuum, and it will eventually come full circle. The number of females working directly in sake production and supporting roles in Japan and also in the emerging craft sake scene is rising and entrenched attitudes are being challenged. Exact numbers are hard to confirm but it appears about 30 of the 1200 sake breweries in Japan have women at the helm as master brewers and/or owners.
The international sake industry has so many different aspects – production, promotion, export, import, retail, education, sales, events, media and marketing and in most of these roles, there is no gender bias. I have been supported and mentored by an incredibly collaborative network of magnificent sake women and I am always gratified to see the judging panel at the IWC sake competition having an even split of male to female judges. I like to think that women approach sake with a very nuanced sensory perception and perhaps that's why we are good at expressing why we enjoy sake so much. I would like to encourage young women to get involved in our dynamic industry because it's the young blood (of any gender) that sake needs. I regret that I came to sake so late in my working life and wish I had discovered Japan and sake culture decades ago.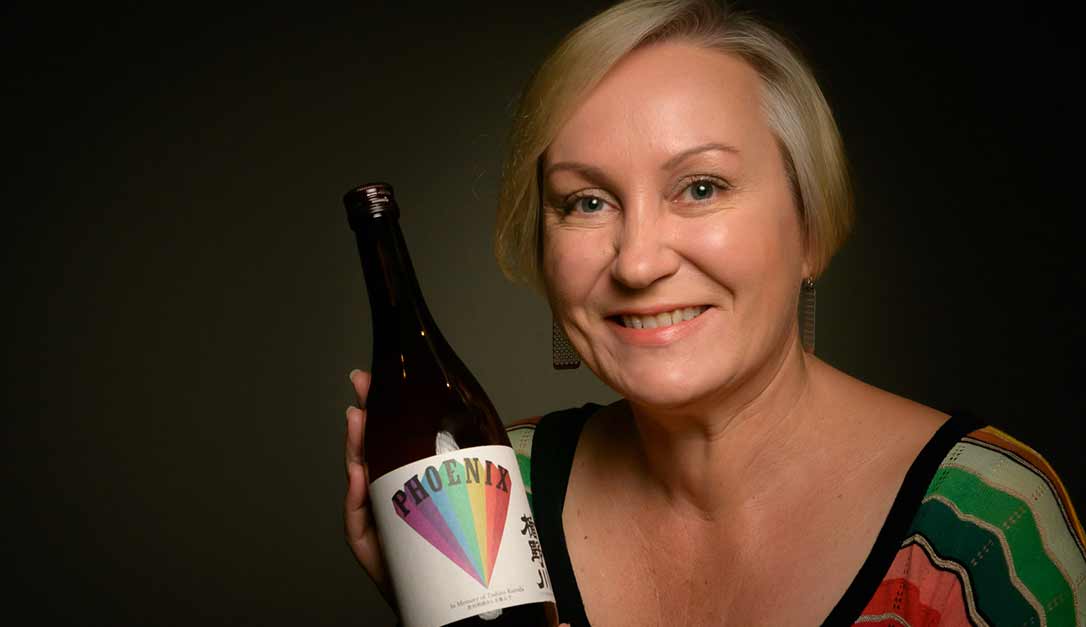 Do you think sake (and sake education) is growing in popularity in Australia?
In recent times, curiosity about sake is palpable and has been growing in my part of the world. We are positioned on the Asia-Pacific rim and consequently, food and beverage trends trickle down from our neighbours. Before the COVID-19 pandemic, Australia was a major destination for Asian students and tourists and this burgeoning multi-cultural population resulted in a slew of pan-Asian restaurants and a vibrant bar scene. In 2020 Australia was ranked seventh in the world for Japan's sake exports by volume, behind Hong Kong, China, USA, Taiwan, Singapore and South Korea and this is quite surprising considering our population demographics.
Sensing this rise in interest in sake, Andy McIntyre at Melbourne Wine School established a Sake School under his banner and has been a great support to me as an educator. One of the biggest hurdles we face in sake education is reaching the younger population and those hospitality workers who are starting their careers in the restaurant or beverage industry. Wanting to educate them about the big, wide world of sake, hitting the on-trend button and increasing their exposure to sake is an ongoing challenge for us.
What do you think your students find the most interesting or unexpected fact, learned from a sake course?
I always love to see the slightly incredulous look on my students' faces when we start tasting the speciality sake selection in the WSET Level 1 Award in Sake course. Moving from a freshly filtered, unpasteurised sake to one that's been in the bottle for 25 years exemplifies the incredible diversity in sake and is an eye-opener. These sakes are delicious extremes and seemingly worlds apart, yet they are connected by their common origin of rice, water, koji and yeast. The fun part then becomes understanding the nuts and bolts of sake production that make these different styles.
For someone trying sake for the first time, what food and sake pairing tips would you give?
If you are a sake newbie, I would recommend purchasing sake from a specialist sake supplier, either a retail shop or an e-commerce website. They can provide you with great product information and some guidance on sake styles and flavour profiles and are more helpful than attempting to decipher the back label on a bottle. In very simple terms look for keywords like Ginjo for a fruity, aromatic style of sake or the term Junmai for the sake with more prominent savoury and umami notes.
One of my favourite sake and food matching experiences to start exploring is to assemble a luxe cheese and charcuterie platter. Bring together a soft cheese like camembert or brie, a feisty blue and a nutty hard cheese like cheddar or Comté. A few cold cuts and some cured meats like Jamon or prosciutto plus a scattering of crispy crackers and let the adventure begin.
Take small sips of sake and join with cheese in the mouth at the same time, then revel in the marvellous marriage of flavours. This combination celebrates umami and is a great way to show how effortlessly sake pairs with food. Follow this up with a sake and pizza night, then an evening of sake and grilled cheeseburgers and you are well on your way to understanding the magic of sake and food matching.
Melissa founded and continues to run her business Sake Connect in Melbourne, Australia. Find out more here. 
---
Related content: