Planning a menu for Thanksgiving in the United States is normally quite straightforward. Many families select the same dishes year after year, relying on beloved family recipes and classic American holiday favourites.
For many people, the turkey, gravy, mashed potatoes, stuffing and cranberry sauce are non-negotiable. Others take more liberties with the classics, choosing to forego turkey for a chicken or even ham, swapping the mashed spuds for the scalloped or baked variety, or even throwing a twist on the entire theme with Italian-American menus featuring lasagna and pasta alongside the roasted bird.
What all Thanksgiving feasts have in common is the variety and abundance of flavours and textures intermingling on a single dinner plate. This plentitude can raise a challenge. How do you choose a wine to match a menu of such a range? Instead of attempting to match multiple wines with individual Thanksgiving dishes, I recommend selecting wines that can accompany a wide range of flavours and food characteristics.
Most Thanksgiving meals tend to be high in salt and fat, which can make a wine seem less acidic and less tannic, and they also tend to be full of flavour. For this reason, many wine lovers choose wines with high acidity, medium to high tannins, and intense flavour profiles that can handle these powerful tastes.
Want to learn more about food and wine pairing? Discover some of our upcoming events over the festive season. Find out more here.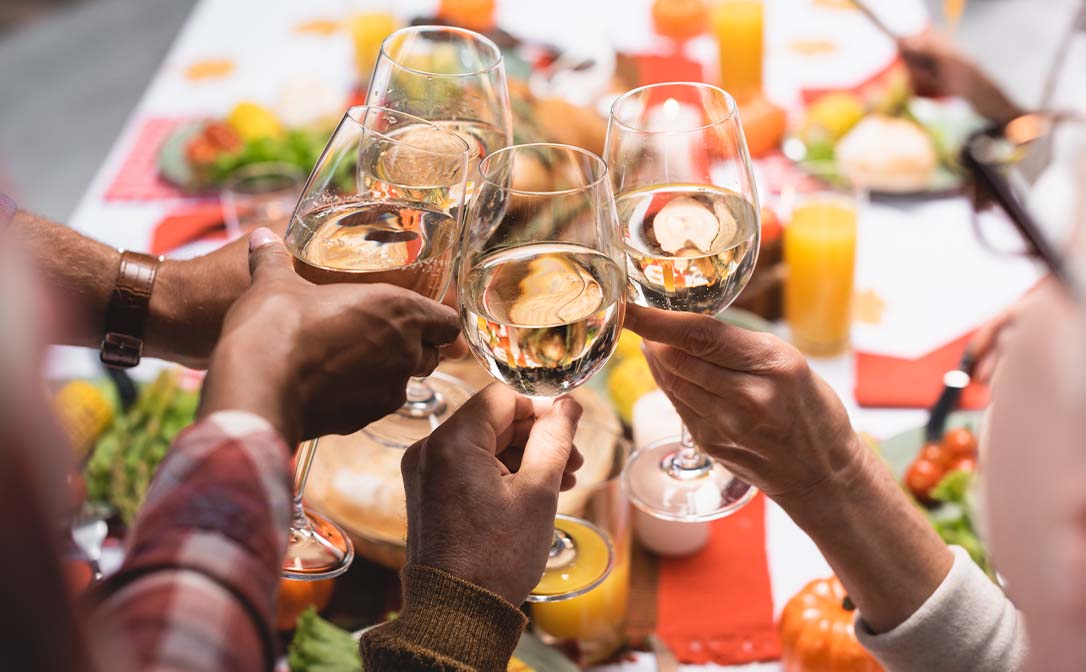 Below, I have provided my suggestions for wines I've found complemented any traditional or nontraditional Thanksgiving dinner. Some of these styles are widely regarded as foolproof pairing choices and have been accepted into the traditional Thanksgiving menu canon. For those looking for something a bit more off-the-beaten-path, I've included a few alternative options as well.
Wine styles to pair with your Thanksgiving dinner
🚀Classic choice: Champagne
Champagne serves a dual purpose; it can be enjoyed as a festive pre-dinner aperitif and as a bubbly option with high acidity to drink throughout the meal. Fuller bodied, intensely red fruit-flavoured styles of rosé Champagnes are particularly good, as they can stand up better to the rich dinner plate.
🛸Alternative option: Lambrusco
Red sparkling wines tend to be overlooked compared to their white and rosé counterparts, but Lambrusco, a sparkling red from central Italy, is a wonderful option to pair with turkey and cranberry sauce. Some Lambruscos contain residual sugar, which could be advantageous if your menu veers on the sweeter side.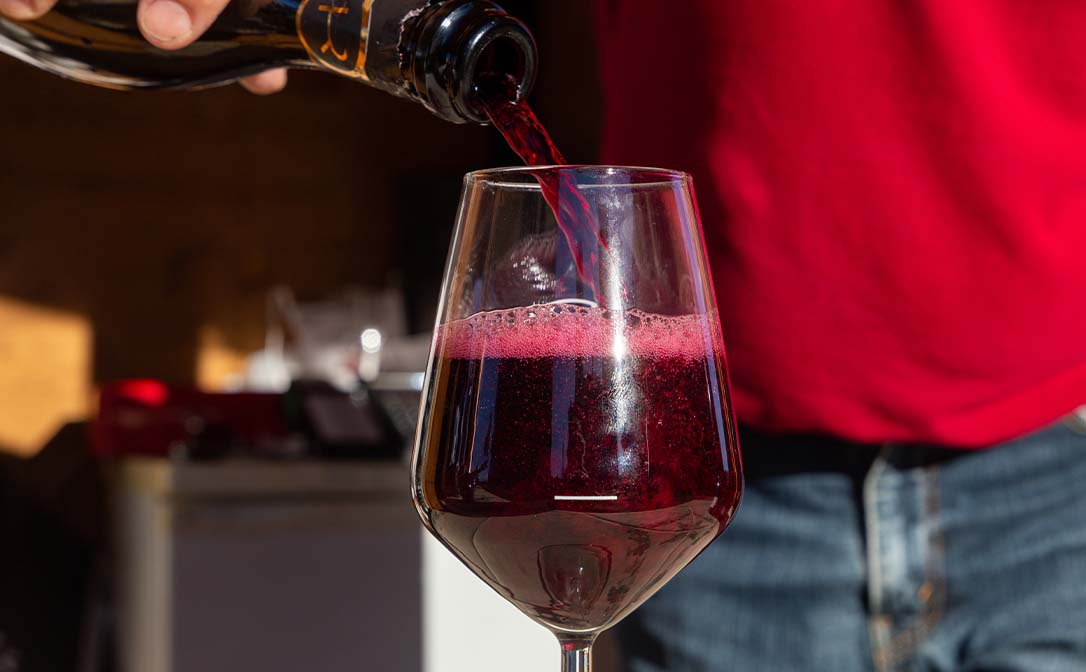 🚀Classic choice: Riesling
Riesling is routinely cited as a favourite Thanksgiving wine amongst wine professionals. The bracing acidity provides a crisp counterpart to the decadence of the meal. Dry or off-dry styles pair best with the main course, while a sweet style, such as late harvest or Eiswein, is a welcome accompaniment to classic pumpkin pie.
🛸Alternative option: Chenin Blanc
Chenin Blanc shares similar versatility to Riesling. While less aromatic, it also has high acidity and can be made in a range of styles, from bone dry to lusciously sweet. A dry South African example with fresh apple and stone fruit characters would be a lovely bet for dinner, while a sweet version with notes of honey and cooked fruit from the Loire Valley in France would match the sweetness of a baked apple tart.
🚀Classic choice: Chardonnay
Chardonnay comes in such a range of styles there's sure to be one that matches your tastes. If you're looking for something to refresh your palate throughout the meal, an unoaked Chardonnay, especially from a moderate or cool climate, can provide you with freshness and versatility. If you've planned a particularly rich Thanksgiving feast, an oak-aged, buttery Chardonnay from a sunny climate might turn out to be the perfect flavour match.
🛸Alternative option: Pinot Gris
For those who prefer a non-aromatic white wine pairing like Chardonnay but want to try something different, a dry Pinot Gris from either Alsace or Oregon would be a fine alternative. Unlike the lighter-bodied Italian Pinot Grigio, Pinot Gris tends to be medium to full-bodied with flavours of peach and apple and medium acidity.
🚀Classic choice: Beaujolais
Pinot Noir has traditionally been a preferred accompaniment for Thanksgiving dinner, but Beaujolais Nouveau has gained popularity in the past decade. Hailing from Burgundy (the established home of Pinot Noir) but made from Gamay, styles range from the easy-drinking, low tannin Beaujolais Nouveau to the more intense and structured, yet still red-fruited and high acid, Cru Beaujolais.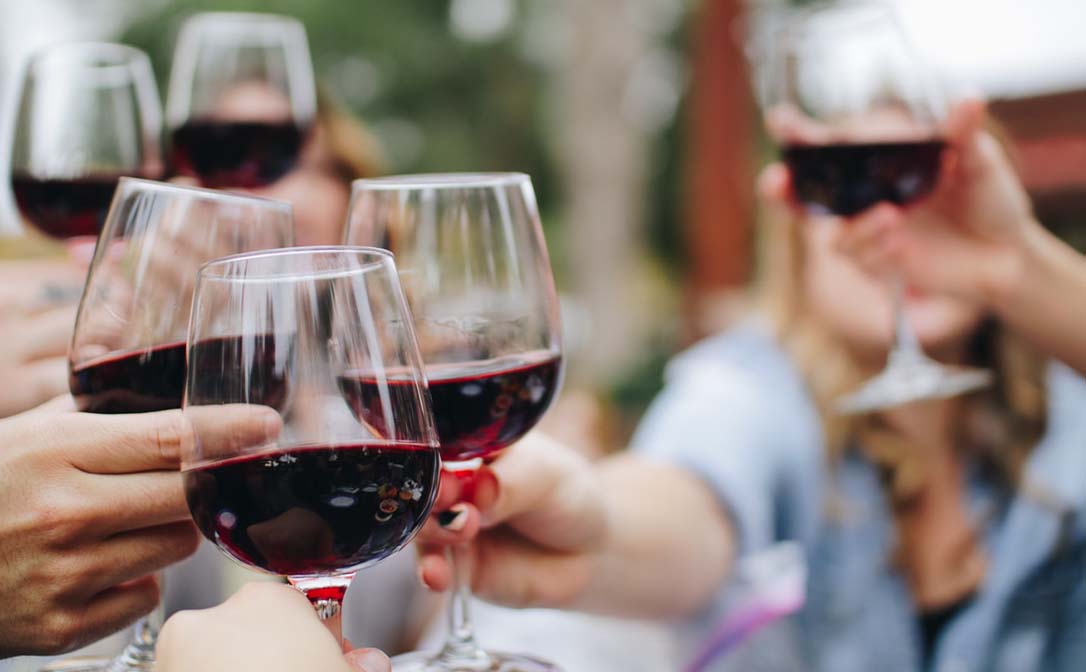 🛸Alternative option: Frappato
Frappato is a black grape native to Sicily that makes wines with fresh strawberry and herbal characters and tends to be light to medium-bodied with high acidity. Frappatos are made in both single varietal styles and as blends. For a fuller-bodied option that would share more similarities with a Cru Beaujolais, Cerasuolo di Vittoria DOCG wines blend Frappato with the more robust Nero d'Avola grape.
🚀Classic choice: Zinfandel
Zinfandel is typically part of the Thanksgiving wine conversation, largely because of its reputation as America's grape variety. Though it does have European origins, it is one of the most historic and widely planted black varieties in the United States, especially in California. Other than its patriotic connotations, Zinfandel tends to have medium tannins and spicy berry fruit that would pleasantly complement a roasted turkey dinner.
🛸Alternative option: Mission
If you're keen to keep to an American theme, but you want to try something a bit more obscure than Zinfandel, look for a wine made from the Mission grape. Although these wines rarely share the fruit intensity, body or spice of Zinfandel, they are typically refreshing with bright red berry fruit.
Known as País in Chile and Lístan Prieto in Spain's Canary Islands, this black variety is likely the oldest European grape variety planted on the American continent. Until recently, wines made from this variety were rarely celebrated for their quality, but a recent revival has seen very good examples made from old vines in California, Mexico, and Chile.
We hope that by reading some of these classic and alternative options, you can have an enjoyable and exciting meal! Happy Thanksgiving!
Written by Christine Kamine, Business Development Manager, WSET Americas (@christine_kamine).
---
Related content: