As Director of Winemaking for Codorníu Raventos, Diego Pinilla shares how he is leading the group in its mission to premiumise the cava category while promoting its various regionally reflective wines from vineyards across Spain, Argentina and USA.
Tell us about your journey into the world of wine.
My roots have been in wine for some generations. My first memories take me back to the vineyards with my grandfather when I was a child. Time passed, and I realised I wanted to become a winemaker when I was finishing my studies in engineering in Montpellier. After graduating in Viticulture and Winemaking in France, I was able to blend my work with my passion: travelling. I worked in Saint Emilion, Australia, New Zealand, Napa Valley and Chile.
After harvesting the world, I settled down in Rioja where I was involved in winemaking projects for both Rioja and Ribera del Duero. Then in 2007 I started working in Bodegas Bilbaínas, in Rioja, thrilled with the challenges that the historical winery was just facing. In 2016, over 20 harvests after my first vintage, I was appointed Director of Winemaking of the group Codorníu Raventós.
What do you hope to achieve in your role as Director of Winemaking at Codorníu?
My main goal is that our wines reflect their origin. We want our consumers to taste our regions, our landscape and our heritage in every sip. Each of our wines, with their own personality, must be a quality reference in their regions. My responsibility is to support each winemaker, help them to have the right fruit and resources to achieve this objective.
I have also the responsibility of respecting the legacy of our historical houses. We are not the first and we will not be the last winemakers in our wineries. We have to be loyal to the house philosophy, making coherent great wines everywhere. But also, I want to be close to our consumer and be able to offer them unique experiences behind every wine.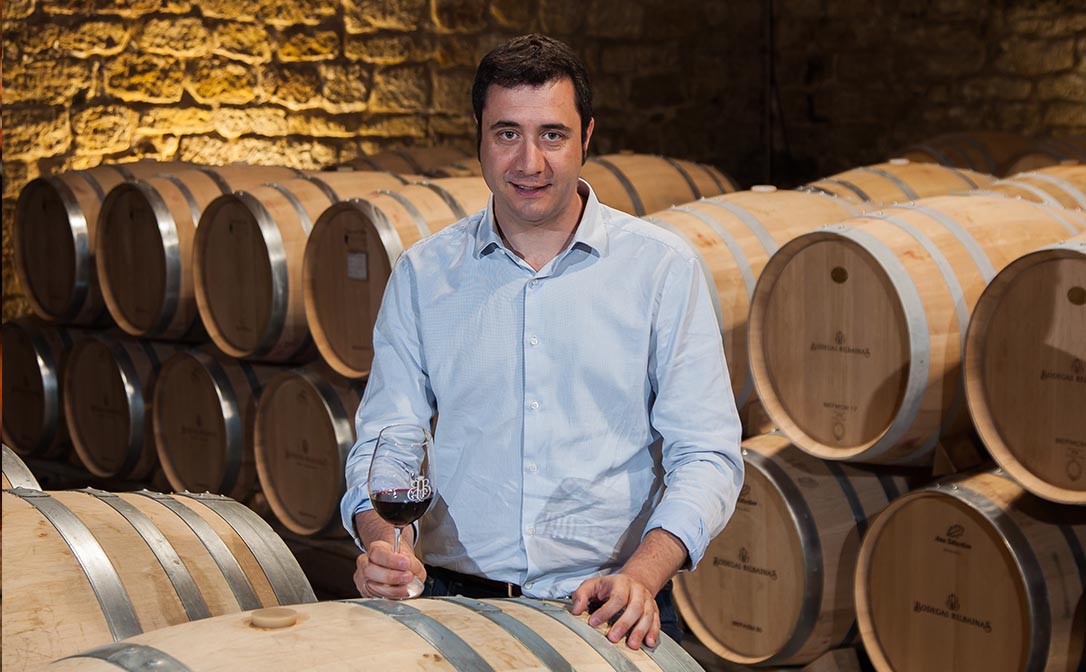 Diego Pinilla, Director of Winemaking for Codorníu Raventos
How do you think formal education such as WSET qualifications can help wine professionals communicate with consumers about their products?
Wine education, such as WSET, is critical for the wine business. Not only for wine sales forces―and wine traders in general― who need a clear and plain sales pitch, but at the end of the day we are all in sales. Having a deep understanding of what we have in our hands will significantly improve our message to the final consumer. There is no need to add complexity in the communication, but we need to explain what we are selling correctly.
Spain has a big challenge. We are a little bit behind France or Italy and even some of the new world regions. We need to educate the world about the uniqueness of the wines we make here. We have a great opportunity to put Spain where Spain should be.
How do you think the perception of cava needs to change and what is Codorníu doing to help premiumise the category?
Cava is cava, and has its own personality. It has been made with the Traditional Method since 1872, when Codorníu made the first bottle in the history of cava. Our varieties, soils, and climate are different to other parts of the world. We have unique wines, with their own personality, even if we use the same method. Showing our roots, our history, our vineyards and our landscape in every wine we make is the best Codorníu can do to premiumise the category.
I want to be close to our consumer and be able to offer them unique experiences behind every wine.
Codorníu is well-known as a cava producer, but are you looking to raise the profile of your still wines?
We know that Codorníu is a leading cava brand, but our heritage also involves the rest of our wineries.
For instance, Bodegas Bilbaínas ―and our Viña Pomal wine, which has been made since 1901― has a significant contribution in the history of Rioja; Legaris in Ribera del Duero has an undeniable reputation in the region; Raimat has been pioneering the still wine market in Catalonia for more than a century; Scala Dei in Priorat is the oldest winery in the region and owns centurial vineyards; Abadía de Poblet makes outstanding wines in the monastery winery, leading the rediscovery of Conca de Barbera. But also out of Spain: Artesa in Napa is widely recognised as a prestigious winery and Séptima's wines in Argentina have received plenty of rave reviews.
Each winery, by respecting their history, their heritage and the singularity of their vineyard makes rich and quality wines.
Codorníu Raventos is a member of WSET Corporate Patrons, learn more about the programme here.