Are you struggling with ideas about what to have for dinner? Or have you been invited by friends for a meal but you're not sure what drinks to bring? Fear not, we have you covered in our guide to food and drinks pairing.
Over the years, we've published lots of great content around pairing drinks with different dishes and cuisines from around the world, read on to look back over some of the highlights.
Ultimately, don't forget the best way to discover what works best for you is to keep tasting!
Seasonal
Easter
A guide to Easter food & wine pairings
Most of us are well versed on what food to serve and when on Easter weekend. From fish on Good Friday to roast lamb on Easter Sunday with an abundance of chocolate, simple traditions are followed every year. Discover more here.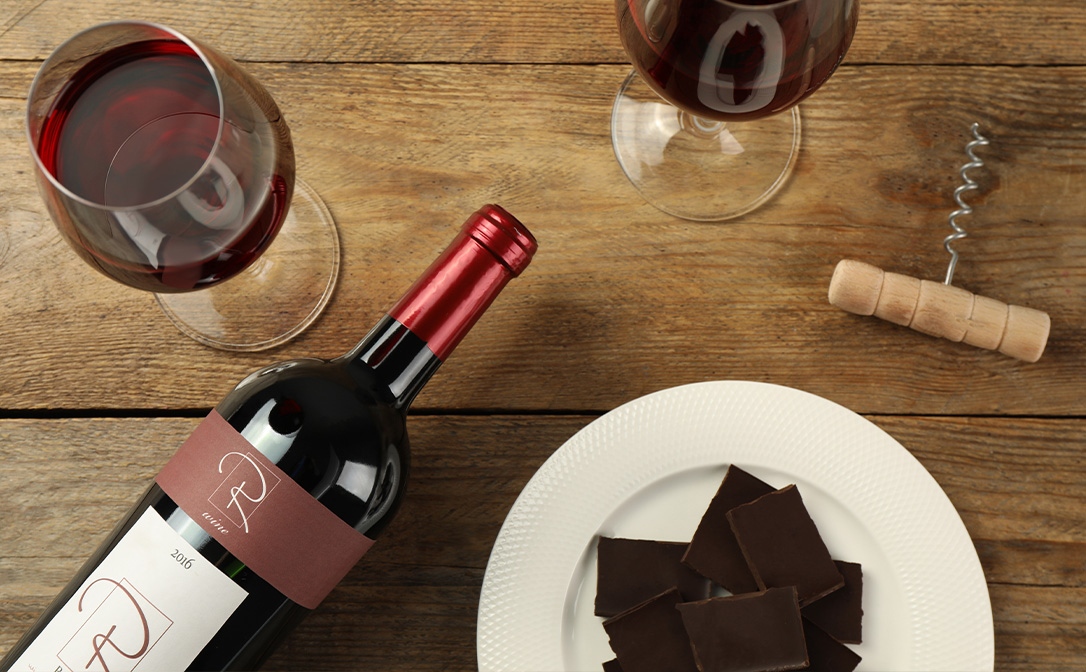 Easter around the world: top tips on wine pairing
Easter is celebrated by friends and families all over the world. But from country to country, there are many different traditions and dishes. This year we explore how a few cultures celebrate, what food they serve, and offer some top tips on a good wine pairing. Read more here.
Thanksgiving
Wine styles to pair with your Thanksgiving dinner
Planning a menu for Thanksgiving in the United States is normally quite straightforward. Many families select the same dishes year after year, relying on beloved family recipes and classic American holiday favourites. Check out our quick guide to Thanksgiving wine pairing.
Christmas
Traditional vs alternative food and drinks pairings for Christmas
For many people, Christmas dinner just isn't right without the perfect drinks selection. But with a whole range of new wines and spirits available, the flavours of Christmas may be shifting to a whole new tasting experience. In this article, two WSET educators share their top tips for Christmas food pairings, whether you're a traditionalist or after a tipple with a twist! Discover more here.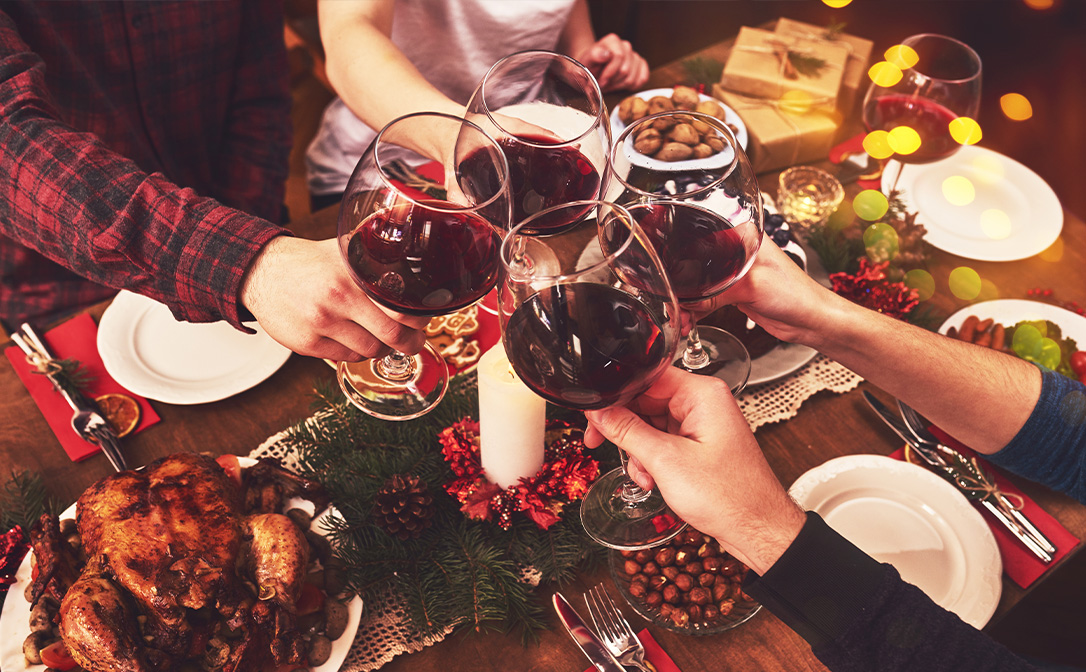 While it is important to remember that Christmas isn't celebrated in every country, the festive season often represents a time of companionship, celebration, and conviviality for many people around the world. Take a look here.
In addition, we explore festive suggestions from across the world, and whilst wine might not be the traditional accompaniment, understanding a few key principles will help you confidently pair wine for any occasion. Read about our festive suggestions here.
If you want to learn more about food and wine pairing you can! The subject is covered in our WSET Level 1 Award in Wine and the WSET Level 2 Award in Wines and Spirits course.
Cuisines and drinks
Four rules to masterful food and wine pairing
Have you ever wondered how to find the perfect wine to go with your meal? If you're tired of feeling worried in the wine aisle and want to get to grips with the mystery of food and wine pairing, then read on. All it takes are four very basic principles... read more.
How to pair wine with your favourite takeaway meals
Home-based dining experiences are becoming increasingly popular. While takeaway meals may not excite fellow wine enthusiasts as much as dining out, you can still successfully experiment with food and wine pairings from the comfort of your dining table or sofa. Discover more here.
Sherry and food - the perfect match
It is not a widely known fact that Sherry is the best food-pairing wine ever! I am not writing this just because I love it - it has actually been scientifically proven. Read more here.
People
On wellness and wine pairing, WSET interviews ex-US army chef, Dwight Copeland
We spoke to Dwight Copeland who served in the US Army for over 20 years. In his position as a Senior Culinary Management Noncommissioned Officer, leading the line in cookery and dining, he also had his first encounter with the world of wine.
Raised in India but with the self-proclaimed soul of a Mexican grandmother, heart of an Italian mother, and aspirations of a French chef, WSET Diploma student Rashmi Primlani shares her love for food and wine through her blog The Primlani Kitchen. She tells us how education is her most powerful weapon. 
Learn more about the principles of food and wine pairing with the Level 2 Award in Wines.
---
Related content: